Man we're an overzealous group. The 2011 regular season hasn't officially concluded yet, the postseason is right around the corner, and yet the questions regarding next year's rotation continue to fly in! It's all good though; that's part of being a fan and it makes for entertaining conversation! Anyway, RAB had a number of questions submitted regarding Roy Oswalt and whether or not he'd be a good fit for the Yankees rotation come 2012. Remember to use the always handy Submit A Tip box in the sidebar if you want to send in any questions.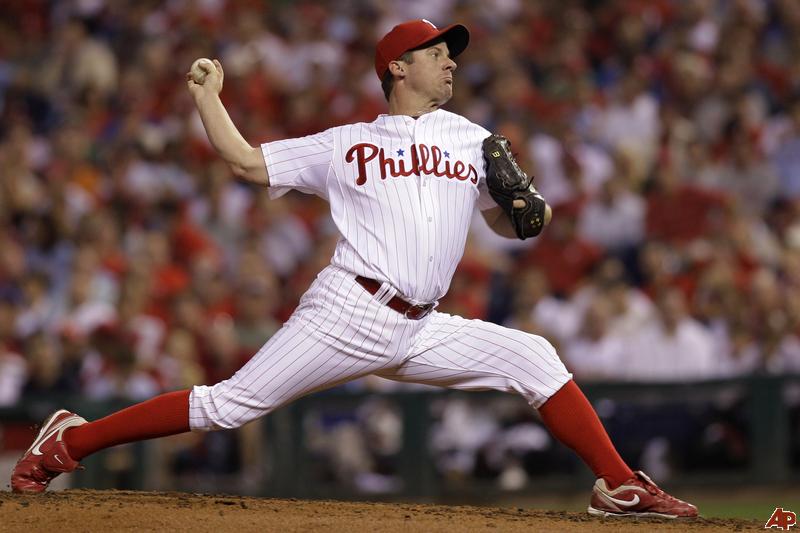 As it currently stands, Roy Oswalt is in the process of concluding his five year, $73M contract.  There is a $16M mutual option for 2012 with a buyout cost of two million (which I imagine the Phillies will likely take advantage of).  That's not to say though, that the Phils wouldn't be interested in bringing him back on a more team friendly contract if that option were possible — although a lower cost would certainly warrant more potential suitors.  Unfortunately for Oswalt (who's now 34 years old), he's faced some setbacks this season due to back injuries.    However, the right-hander has mentioned that he'd like to continue pitching beyond this year, after speculation regarding his retirement arose while he spent significant time on the  disabled list earlier on in the season.  Should the Phillies allow him to test the open market this offseason, he'll likely qualify as a Type-A free agent.
In terms of results, Roy has pitched to a 3.86 ERA/3.50 FIP/3.96 xFIP this season, spanning over the course of 133 innings pitched (good for an 8-11 record for the preordained NL World Series representative).  He's averaging 6.02 K/9 (down from his career average of 7.35) and 2.17 BB/9 (which is basically right in line with his career average).  He's also mitigated the long ball quite well (0.68 HR/9) in what is otherwise considered to be a fairly favorable hitter's park.  He's also maintained his reputation of forcing a respectable number of ground balls (44.8 GB%).  Oswalt's .321 BABIP is certainly higher than his career norm of .297; that said, he's done a pretty good job of stranding opposing baserunners ( 73.4 LOB%).  In terms of pitches, he primarily throws a plus fastball (11.6 wFB in 2011)  which hovers around 91 miles per hour, and a change up (which hasn't been quite as effective this season, -4.1 wCH) approximately 20%  of the time.  He'll also mix in a slider or curveball  occasionally, although neither pitch has been particularly impressive this year.In general, Oswalt's been a fairly reliable (if not excellent) starter for the vast majority of his career.  Over the past ten seasons, he's only failed to produce at least 30 starts twice.
For what it's worth, he's also been an All-Star three times and a Cy Young candidate six times.  That said, I would probably be in favor of the Yankees passing on Oswalt.  His contract would probably have to be reduced to approximately $8-10M (perhaps with some incentives), in order to make his likely 2-2.5 WAR justifiable.  Injuries can absolutely plague any pitcher, but by age 35, I'd assume the Yankees would be especially leery of those nagging back injuries that have become quite persistent over the years.  While I typically do not put a whole lot of stock into the whole NL pitcher narrative, there is that to consider as well.  Mostly what deters me from Roy, though, is the prospects that would have to be surrendered for what would undoubtedly be a short term agreement.