RIVER AVENUE BLUES EXCLUSIVE!
Late last night we acquired copies of New York Yankee General Manager Brian Cashman's private and confidential 2011-'12 offseason plan. The content of these highly-sensitive documents have never made public before now. Many Bothans died to bring us this information.
(click images to enlarge)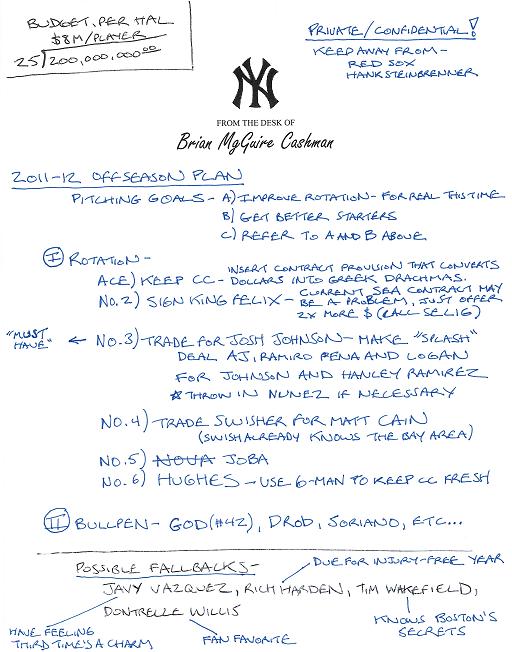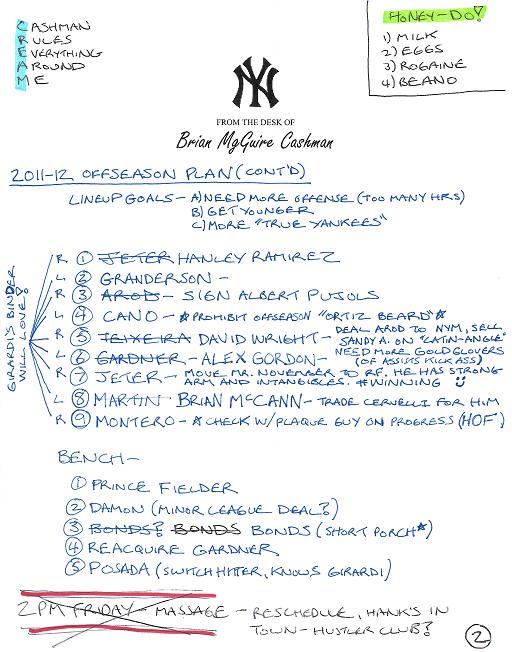 As you can plainly see, Cashman has a solid plan in place, and if he's successful in its execution, the Yankees seem likely to win at least 145 games in 2012. In fairness, I don't give this blueprint better than a 25% chance of happening, but if confirmation was ever needed on just how wily Cashman is, mission accomplished. He can plan my castle onslaught any day.
Oh, and don't forget to follow me on Twitter, every 10th follower wins an iPad!