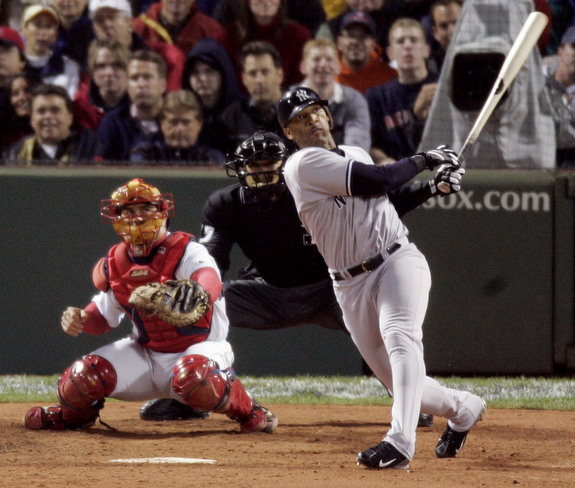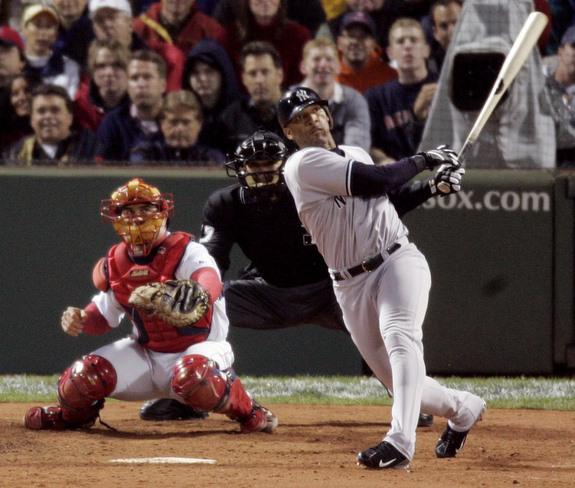 It's hard to believe it's been eight years already, but on this date in 2003, the Yankees signed Gary Sheffield to a three-year contract worth $36M. In typical spoiled Yankees fan fashion, we all complained because we wanted Vlad Guerrero instead. George Steinbrenner overruled his baseball people and signed Sheff, who was certainly incredibly productive. It's just that Vlad was more productive and seven years younger.
I wrote an ode to the Sheffield Era when he announced his retirement earlier this year, and rather than focus on him again, I'm going to muse about what might have been. Let's say the Yankees had signed Vlad instead of Sheff, what impact does it have? Considering that he would have required literally double Sheffield's contract, there's a pretty good chance they wouldn't have signed both Jaret Wright and Carl Pavano after the 2004 season. Vlad was crazy durable, so if he would have stayed healthy when Sheff got hurt in 2006, it's possible Melky Cabrera would have never gotten an extended look and Bobby Abreu would have never worn pinstripes. Maybe they don't sign Johnny Damon.
The later years of the deal would have been interesting as well. Vlad was more DH than outfielder by 2007, maybe 2008 if you're feeling generous, and that would have created a logjam between him, Matsui, and Jason Giambi. If they were hellbent on using him in the outfield, perhaps they don't trade for Nick Swisher. Or maybe they do, and he's the first baseman instead of Mark Teixeira, who they never sign. With no Tex around, perhaps they end up signing Matt Holliday once Guerrero's deal expires after 2009. Do they win the 2009 World Series? Do they win the 2004-2008 World Series? We could play the what if game all night, but The Boss' decision to go with Sheff over Vlad has had a major impact on the team for eight years now. It wasn't necessarily for the worse either.
* * *
Here is tonight's open thread. The Steelers and 49ers are your Monday Night Football game (8:30pm ET on ESPN), but none of the hockey local's are in action. Talk about anything your heart desires here, it's all fair game.