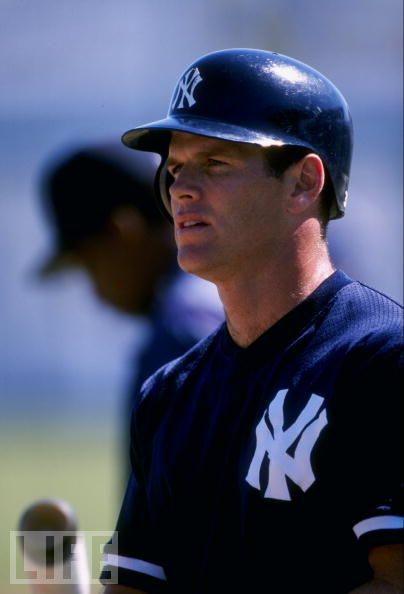 The name Scott Pose might not ring a bell, and no one would blame you if it didn't. He's most notable for being the very first batter in Florida Marlins history, hitting leadoff and playing center field for the expansion franchise during their first ever game in 1993. He reached base on an error by the second baseman in at at-bat.
Pose only played in 15 games for the Fish that year, toiling away in Triple-A until he resurfaced with the Yankees in 1997. He went up and down a few times, helping fill out the bench when Tim Raines, Bernie Williams, and some others battled through minor injuries. In 54 games (18 starts) and 96 plate appearances with the Yankees, Pose hit .218/.292/.264 with three steals. While with Triple-A Columbus in 1997 and 1998, he hit a combined .300/.377/.415 with 60 steals in 190 games.
Today is Pose's 45th birthday, and he's been out of baseball for about ten years now. The majority of his big league career (202 games and 353 plate appearances) came with the Royals (133 games and 214 plate appearances) after his short stint in pinstripes. Pose is a forgotten Yankee, but he's a former big leaguer, and that alone is one hell of an accomplishment.
* * *
Here is tonight's open thread. The three hockey locals already played, but both the Knicks and Nets are in action tonight. I've heard something about Linsanity over the last few days that sounds intriguing. Anyway, talk about whatever you like here. go nuts.