Every season has storylines, some more interesting than others. Last year was all about Jesus Montero's arrival, Bartolo Colon's resurrection, Mariano Rivera capturing the all-time saves crown, and Derek Jeter's pursuit of his 3,000th career hit. We're unlikely to see any historic milestones in 2012 unless Alex Rodriguez goes bonkers (31 HR away from tying Willie Mays for the fourth most all-time), but there will still be plenty of intriguing storylines to follow this summer.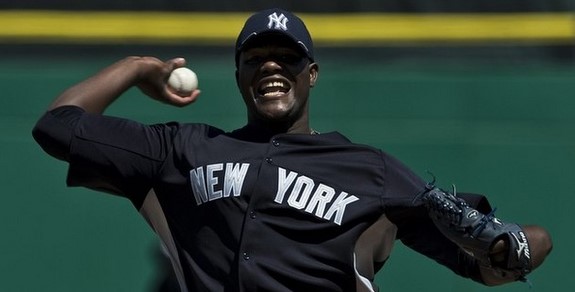 Welcome to New York, Michael Pineda
The tabloids have been falling all over themselves looking for ways to criticize Pineda this month, but come April he will be judged how he should be: on his pitching. The young (turned 23 in January) and massive (listed at 6-foot-7, 270-ish lbs.) right-hander was acquired from the Mariners to add a powerful, high-upside arm to the rotation for the next half-decade. That Montero went the other way in the trade will only make the scrutiny more intense. Pineda is working on his changeup, and every five days he'll be under that intense New York microscope.
Ivan Nova's Encore
Phil Hughes was supposed to be the young homegrown starter who took the big step forward last year, but instead it was Nova. He was dynamite down the stretch after a brief and mostly undeserved trip to the minors, stepping in as the team's number two starter behind CC Sabathia in the playoffs. He got some Rookie of the Year love and doesn't have to worry about winning a rotation spot in camp this year, but now comes the hard part: getting better. The perfect world scenario has Pineda and Nova emerging side-by-side over the next few seasons.
Hughes' Last Chance
The competition for the fifth starter's job is apparently rigged in Hughes' favor, possibly his last chance to make his mark as a starter in pinstripes. Injury and ineffectiveness sabotaged his 2011 season, and he didn't do himself any favors by reporting to camp in less than ideal shape. Hughes rededicated himself to conditioning this offseason and by all accounts has been impressive early in camp. That and $2.25 will get him on the subway. Now just two years away from free agency, results are what matters.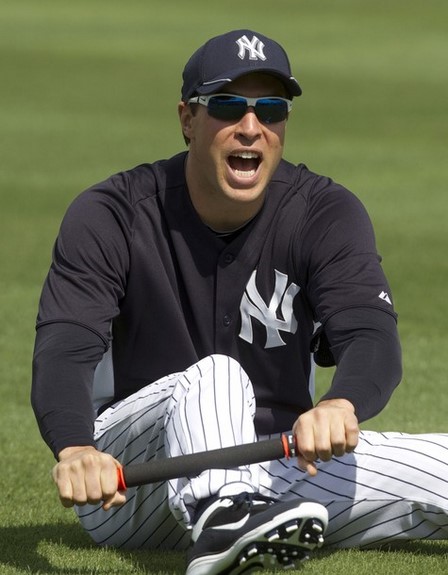 Mark Teixeira's Uppercut
It must be nice when a 39 homers and a .361 wOBA constitute a disappointing season, but that's exactly what happened to Tex last year. He admits to altering his left-handed swing in an effort to take advantage of Yankee Stadium's short right field porch over the last few years, and says he's working to correct the problem. His power numbers, walk rate, strikeout rate, and production as a right-handed batter haven't suffered at all during the last two seasons, so it's just a matter of shedding that uppercut and getting back to the line drive approach that made him one of the game's elite hitters. Easier said than done, obviously.
The End of the Line
We haven't gotten official word yet, but there are strong indications that Mariano Rivera will call it a career after 2012. He says he's made a decision about his future and nothing will change his mind, not saving a ton of games or being offered a ton of money, and that seems like a really weird thing to say if he was planning on coming back for another season(s). Mo has spoiled the Yankees and their fans for the last 16 years now, and the possibility of not having him around in the ninth inning is scary. Enjoying 2012 as if it will be his final go 'round will be bittersweet.
* * *
I think those are the five most intriguing storylines of 2012, but there are certainly plenty of others worth following. There's A-Rod's health (a perpetual storyline), David Robertson's follow-up to his insane season, Hiroki Kuroda's transition to the AL East, contract pushes by Nick Swisher and Russell Martin, and potential MVP pushes by Robinson Cano and Curtis Granderson. Which one interests you the most?
Which 2012 storyline interests you the most?