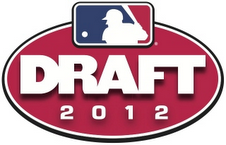 "It's a bigger joke this year than it's ever been," said an unnamed agent to Jerry Crasnick at some point during the last three days, referring to the new draft system put in place by the Collective Bargaining Agreement. The Yankees and a number of other clubs finagled the system by selecting college seniors in the top ten rounds so they could reallocate the funds to higher-upside kids late. The same agent said teams have reached pre-draft agreements with those seniors and most deals will come in around $5,000. Scott Boras went so far as to call the new rules a "mockery."
The new system is what it is though, there won't be any changes in the next five years unless the two sides decide to open up the CBA and renegotiate mid-term. I wouldn't count on it, the owners and players both seem happy and that's all that matters. I think we'll see clubs adjust their strategies going forward but this was the year of the college seniors. Clubs loaded up on them early to reduce the risk associated with not signing a player — losing the draft pool money, specifically — and took shots in the dark late. The Yankees drafted seniors with one of their two second rounders as well as with their seventh, eighth, ninth, and tenth rounders. It's backwards; after the first and second round all the best players went in double digit rounds.
Anyway, here are some miscellaneous draft and Yankees-related links and notes from around the web…
Final Breakdown: The Yankees drafted 41 players in the 40 rounds thanks to the extra second rounder for failing to sign LHP Sam Stafford last year, including 21 pitchers (14 righties and seven lefties), 11 outfielders, six infielders, and three catchers. Twenty-four of the 41 were college players, 15 were high schoolers, and two came from the junior college ranks.
We already know that first rounder RHP Ty Hensley expects to sign soon, but Chad Jennings has the full transcript from the right-hander's conference call the other day. "I think the quicker that I can get started and get on to A-ball next year, I think the better," said Hensley. Amen.
Keith Law said (subs. req'd) he'd rank Hensley "likely sixth" on his Yankees prospect list, "behind half of the (Low-A) Charleston roster." I haven't thought too much about that yet but the 5-10 range seems likely. You can make a case that he should rank above Jose Campos because of the elbow injury, but I won't do it. Here's my Pre-Draft Top 30 for reference.
In his AL draft evaluations (subs. req'd), Law says Alabama OF Taylor Dugas (8) "squares up all kinds of pitching and I would be very surprised if he didn't hit his way to some kind of major-league role, maybe even as the heavy side of a platoon." That surprised me.
Speaking of Dugas, he told Don Kausler Jr. that he grew up a Yankees fan and that Ron Guidry is a close family friend. He hails from Lafayette, Louisiana like Gator. Dugas said he hopes to sign quickly.
"I'm gonna come back to LSU and make another run at it next year," said Raph Rhymes (30) to Jim Kleinpeter. The LSU outfielder and SEC Player of the Year and led the nation in hitting with a .469 average this year, but he doesn't offer much power and is without a home defensively. Don't count on him turning pro.
Prep RHP Brady Lail (18) told Tony Jones that he'll forgo his commitment to Arizona and turn pro if the Yankees make a sweet enough offer — $400k according to James Edward. He sounded pretty gung-ho about college a few days ago on Twitter but has since changed his tune a bit.
"I went to a couple workouts with (the Yankees) and I really liked their organization and how they run things … It's just a nice fit and how it happened," said prep catcher Chris Breen (12) to Despina Barton. No word on whether or not he'll sign, though.
High school RHP Dayton Dawe (15) has been training with former Yankee and fellow Canadian Paul Quantrill according to Dale Carruthers. "He taught me a lot (about) using my arm as a whip, standing on my back leg and driving my front side toward the plate … Paul Quantrill really taught me how to save my arm in the way of not letting it get sore," said Dawe. I know Quantrill isn't remembered fondly around these parts, but he spent 14 years in the big leagues as workhorse setup man. I'd listen to him too.