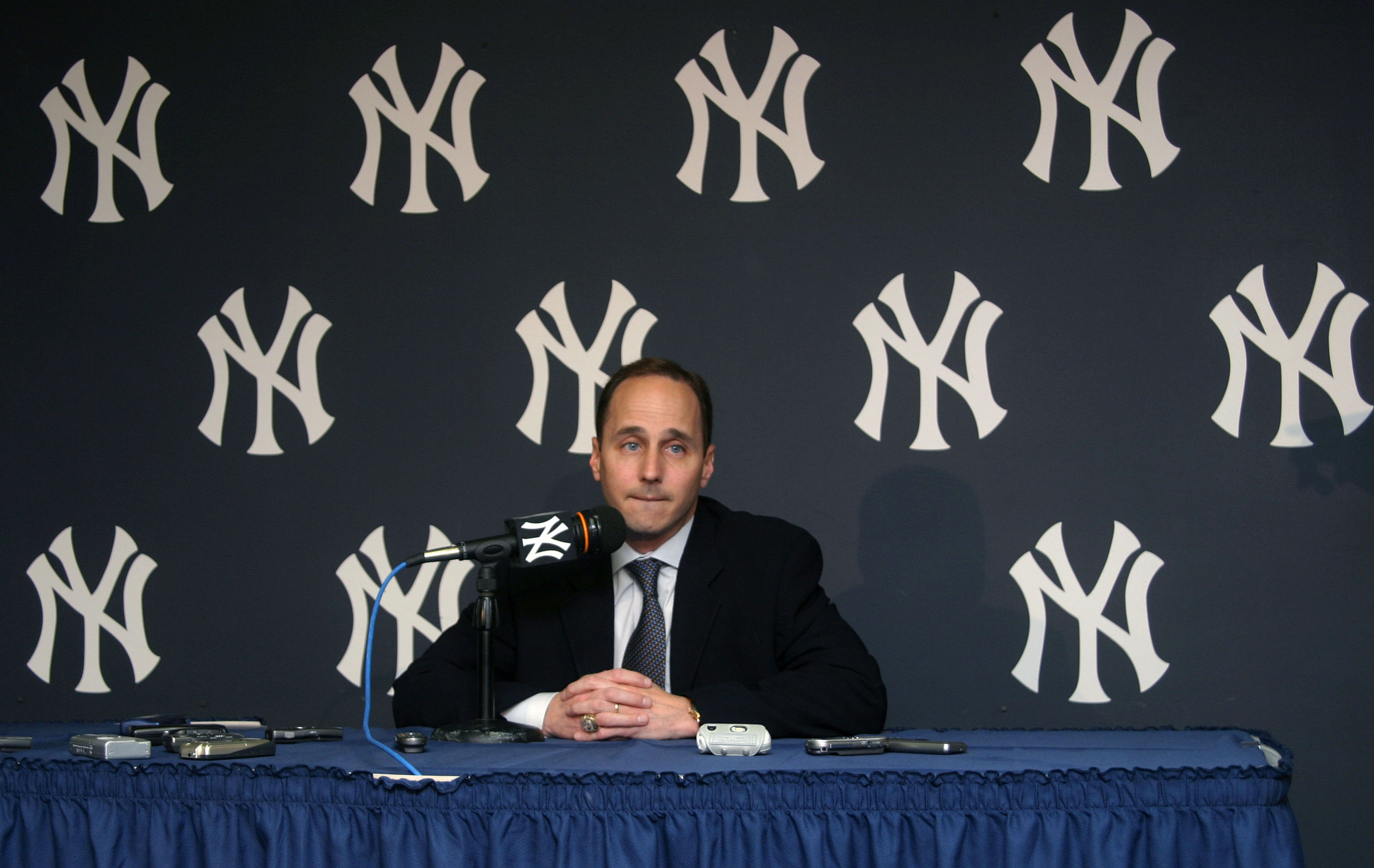 The Yankees have won six of their last ten games, but that is barely a footnote in the second half slide that has brought they back to the pack in the AL East. Their ten-game lead has vanished, and when leads that size are blown around here, people tend to lose their jobs. Yesterday we examined Joe Girardi's job security, so it's only natural that today we look at his boss, Brian Cashman.
It hasn't been a good year for Cashman in terms of his roster moves and decisions, not at all. Last season he hit on nearly everyone, but his only significant success story this year is Hiroki Kuroda, who has been better than anyone could have reasonably expected. The Michael Pineda trade is already looking like a disaster, Andruw Jones and Raul Ibanez have cratered in the second half, Jose Quintana is thriving for the White Sox, Justin Maxwell and George Kontos are performing well for the Astros and Giants, and there were no significant moves made at the deadline to shore things up. Here is a recap of the team's moves over the last twelve months for reference.
Cashman's off-the-field issues are worth mentioning, as his very public divorce and stalker trial haven't exactly brought positive attention to him and the Yankees. That said, Cashman is the third longest-tenured GM in baseball and it wasn't until this past offseason that something resembling a line of succession was established in the front office. He is under contract through 2014 and reportedly is very tight with Hal Steinbrenner, which could save his job if the Yankees wind up missing the postseason. Whether it should is another matter entirely.
What happens to Cashman if the Yankees miss the postseason?