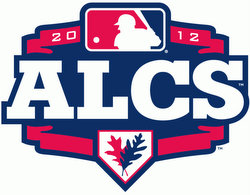 I was really hoping the Yankees would be around long enough to play today, but not under these circumstances. Rather than play Game Five of the ALCS this afternoon, the Yankees and Tigers will instead play Game Four following last night's rain out. New York is still down three games to none in the best-of-seven series, a scary but not completely insurmountable deficit. Stranger things have happened.
Since the rain out pushes the series back and day will not allow the Yankees to use CC Sabathia on three days' rest in a potential Game Seven, I expect Joe Girardi to really ride his ace's left arm hard today. I'm talking 120+ pitches if need be, especially if the game is close and he wants to avoid the middle relievers before handing the ball off to David Robertson and Rafael Soriano. Of course none of that will matter if the position players don't start hitting. Here are your starting lineups, the same ones that were going to be used last night…
New York Yankees
LF Ichiro Suzuki
RF Nick Swisher
2B Robinson Cano
1B Mark Teixeira
DH Raul Ibanez
3B Eric Chavez
C  Russell Martin
CF Brett Gardner
SS Eduardo Nunez
LHP CC Sabathia (15-6, 3.38)
Detroit Tigers
CF Austin Jackson
2B Omar Infante
3B Miguel Cabrera
1B Prince Fielder
DH Delmon Young
SS Jhonny Peralta
LF Andy Dirks
RF Avisail Garcia
C  Gerald Laird
RHP Max Scherzer (16-7, 3.74)
It was raining earlier this morning in Detroit, but the weather has cleared up and there should be no problem getting this afternoon's game in. First pitch is scheduled for a little after 4pm ET and can be seen on TBS. Enjoy.
Ticket Update: If you're optimistic and want to catch a future game in this series, either in New York or Detroit, make sure you check out RAB Tickets for some last minute deals.