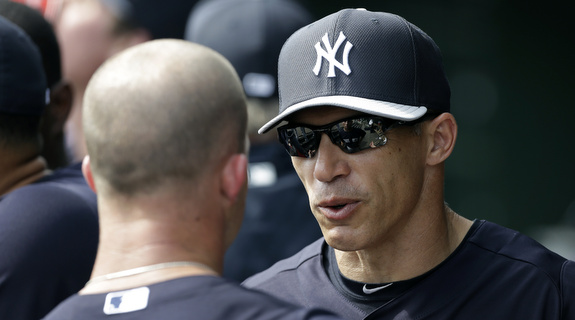 The Yankees dropped their fourth consecutive Grapefruit League game this afternoon, this one a truly ugly display of baseball. The club committed five (!) errors, including a botched pickoff attempt, a ball throw into the stands, and a flubbed double play transfer at second. Brett Gardner continued his hot hitting with a bases-loaded triple that was pretty much the only highlight of the day. Here's the box score and here's the rest from Tampa…
MLBPA stopped by camp today for their annual dog and pony show. Union head Michael Weiner confirmed they have spoken to both Alex Rodriguez and Frankie Cervelli about the latest round of performance-enhancing drug allegations stemming from South Florida. [George King]
Hiroki Kuroda will start on Friday, making him the first of the front-four big league starters to get into a game this spring. Ivan Nova will follow on Saturday. [Chad Jennings]
Not much actual baseball stuff going on behind the scenes. Ivan Nova was the only projected big leaguer to throw, and that was just a bullpen. A few of his fellow staff mates are expected to face hitters in non-game action tomorrow. [Jennings]
Phil Hughes (bulging disk) said he is pain free, but as we heard earlier, there's a chance he might not be ready in time for the regular season. Kevin Youkilis (oblique) is fine but will sit tomorrow as a precaution anyway. [Meredith Marakovits & Jennings]
The Yankees are playing a pair of split squad games on Thursday afternoon. David Phelps will start at home against the Blue Jays while Brett Marshall gets the ball against the Astros in Kissimmee. Frankie Cervelli, Austin Romine, Jayson Nix, and Eduardo Nunez will all make the trip as well. Both games will be on MLB.tv but only the home game will be on YES.
Here is your open thread for the evening. The Knicks are the only local squad in action tonight, but MLB Network will air a Spring Training game as well. You folks know how these things work by now, so have at it.