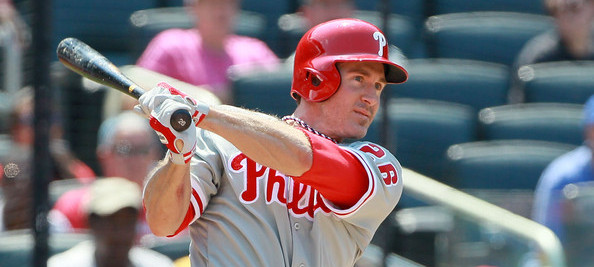 We're now only six days away from pitchers and catchers reporting, the most exciting non-news day of the year. Almost nothing happens that day, all the guys have to do is inform the team they are physically in Florida. Everyone shows up for the first workout the next day. That's all, it's symbolic more than anything. But still, hooray baseball.
1. I think that this season, moreso than any other season over the last few years, it will be extremely important for the Yankees to have a strong bench. They'll need a) a right-handed hitting outfielder, b) a competent pinch-hitter (preferably a lefty), and c) a speedy pinch-runner. They need (a) because everyone in the starting outfield is a lefty, that's easy enough. They need (b) because the catching tandem is terrible and those guys shouldn't be allowed to bat in the late innings of close games. Finally, they need (c) because Mark Teixeira, Kevin Youkilis, and Travis Hafner are crazy slow and will need to be replaced if they reach base late in close games. The Yankees lost a lot of offense this winter and figure to play many more close games in 2013, so Joe Girardi is going to need weapons on the bench. Not just warm bodies to fill-in during emergency situations, weapons he can deploy strategically.
2. I have this strange feeling Chase Utley will be a Yankee within the next 12 months. There's a few different ways this could happen too. The Phillies showed last year that if they're out of it at the trade deadline, they're willing to move established players for prospects. Utley, 34, will be a free agent next winter as well. Given Travis Hafner's affinity for the disabled list, I suppose the Yankees could look to acquire the second baseman from Philadelphia to serve as their left-handed DH. If he's healthy enough at the end of the season — a big if given the last few years — he could be a second base candidate for 2014 should Robinson Cano sign some mammoth contract with the Dodgers next winter. He could also be a DH candidate as well. I dunno, just feels inevitable to me for some reason.
3. Obviously a ton is going to change between now and then, but one players scheduled to hit free agency next winter who really catches my eye is outfielder Carlos Gomez. He just turned 27 in December and hit .260/.305/.463 (105 wRC+) with 19 homers and 37 steals last season. The strikeouts (career 22.3%) and walks (career 5.0%) are a concern, though his defense grades out as well-above-average in center. A player that young with that kind of power-speed combination is very attractive even if his on-base skills stink. I could see him getting B.J. Upton money with another strong year, which probably makes him too pricey for the Yankees. But man, I would love to have him for ages 28-32.
4. All of the prospect rankings come out this time of year and it's a nice reminder that the Yankees need to knock it out of the park in the draft this summer. They own three of the top 35 picks — all three carry seven-figure slot recommendations as well — and really need to add some quality, high-ceiling players to the system. Grabbing more Cito Culvers and Dante Bichette Juniors ain't gonna cut it if they truly plan to remain under the luxury tax. They've got to max out on those three picks and take the best players possible, forget about trying to save a little draft pool room to use for overslot bonuses later in the draft. The new spending restrictions suck, but the Yankees have what amounts to three first round picks this year and need to capitalize.