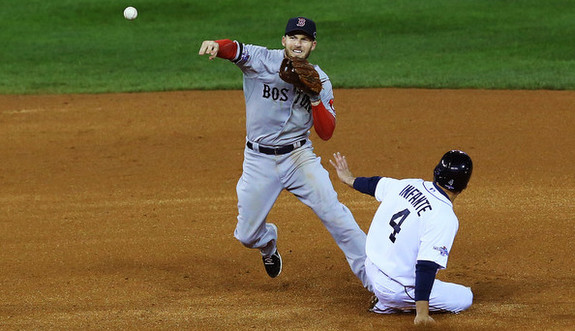 As of 12:01am ET today, free agents are able to negotiate and sign with any team. That means Robinson Cano could work out a deal with say, the Tigers, and ink a contract without ever giving the Yankees a courtesy call. He's under no obligation to do so. I don't think Robbie and his agent would do that, but they have the option. Here are some thoughts now that the offseason is truly underway:
1. It seems obvious the Yankees re-worked Derek Jeter's contract basically because he's Derek Jeter. They upped his salary because they seem more concerned with the PR impact (another attendance/ratings drop?) than the on-field impact. Various reports indicate the team wanted to avoid a repeat of their contentious negotiations from three years ago, which leads me to believe Jeter's camp hinted at declining the player option. The team caved even though the Cap'n had zero leverage other than "I'm Derek Jeter." Seriously, no leverage at all. Thirty-nine-year-old shortstop coming off major ankle surgery and a whole 17 games played? Sorry, no one was rushing to offer him a contract, let alone eight figures. Would be nice if the club stood their ground a little more. They were in the driver's seat in these negotiations. They just didn't seem to realize it.
2. One more Jeter point: the contract was reportedly brokered one-on-one with Hal Steinbrenner, meaning ownership again went over the baseball operations department's head to finalize a deal. This is happening more and more often these days, starting with the Rafael Soriano signing and continuing with the Ichiro Suzuki signing and Alfonso Soriano trade. That's three times in the last eleven months alone that ownership went over Brian Cashman's head for a fairly major deal. I get that no GM ever truly has autonomy, but it seems silly that ownership sets this new payroll mandate goal and continues to throw wrenches into the roster. If the baseball ops people could make the rest of the baseball moves this winter, that would be great.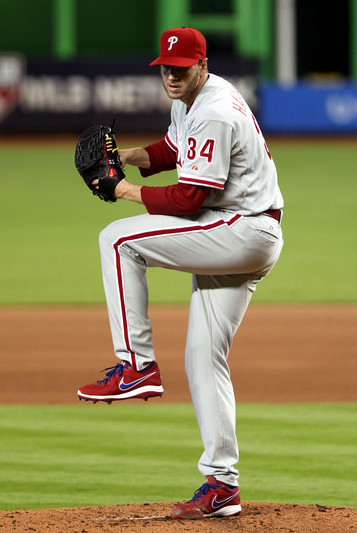 3. Speaking of that new $189M payroll limit, the Yankees won't be able to sweeten any free agent offers with incentives. Any bonuses or incentives that are triggered count against the luxury tax. So, for example, if they sign Roy Halladay to a one-year contract worth $2M with another $10M in incentives based on starts, they have to treat it is as a $12M deal for luxury tax purposes. They can't go through all this trouble to position themselves to stay under the luxury tax only to have it blow up at the end of the season when some random player triggers a bonus based on plate appearances or a rogue MVP vote (remember Raul Ibanez getting a vote in 2012?). New York needs to stick to set salaries and not try to get cute with incentives. That makes their beloved one-year deals for over-the-hill veterans a bit tougher to sell.
4. This seems obvious but I can not emphasize it enough: the Yankees need to steer clear of bad players as much as possible this offseason. I really can't stress that enough. I know, it sounds so obvious, and yet guys like Ichiro Suzuki, Chris Stewart, Vernon Wells, and Eduardo Nunez are on the roster right now. They're there and they were there all season, the damage has already been done. But the club has to avoid similar players going forward. The easiest way to get good is to not have bad players. No more getting cute with old guys who might be revived thanks to the Magic of the Pinstripes™, no more "if we platoon him and get him out of the field three times a week it might work" stuff, nothing like that. Focus on adding quality players who seem like safe bets to be productive in 2014. The Yankees have met their quota of "well, I guess this could work out" moves for the decade.
5. Given what we saw last year with the all the injuries, I think the Yankees should be very aggressive signing players to minor league contracts for depth. The left side of the infield and the bullpen stand out as particular areas of need. Obviously signing these players is much easier said than done — no one wants to sign with the Yankees only to sit in Triple-A and hope Jeter's ankle gives out again, for example — so maybe that means they have to be extra aggressive on waivers, when the player has no say in the matter. The Bombers don't have much help immediate help coming from the farm system, especially on the position player side, so they need to build their depth another way. This past season was a very harsh reminder of the importance of having backup plans in the minors. The less midseason scrambling they have to do, the better.