Seven questions in this week's mailbag. If you want to send us something, use the Submit A Tip box in the sidebar. We get a lot of questions each week, so don't take it personally if yours is not answered.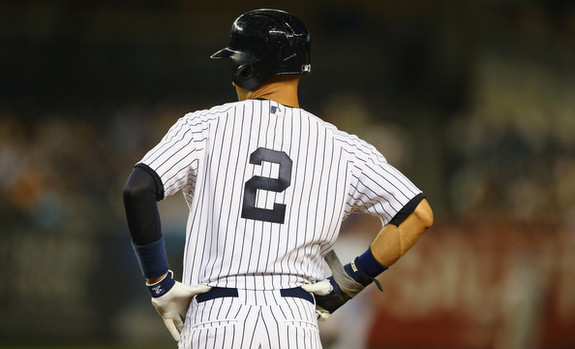 Paul asks: What would happen if Derek Jeter decided he wasn't retiring?
I think we all know what would happen. The Yankees would re-sign him to a contract similar to this year's (one-year, $12M plus incentives) and he'd play shortstop everyday next season. I know it, you know it, Jeter knows it, the Yankees know it, everyone knows it. He has the organization wrapped around his finger.
What should happen? The Yankees should walk away if Jeter un-retires because their goal should be to put the best possible team on the field. Not the most marketable team, the team with the best chance to win. It's hard to see how the Cap'n at shortstop accomplishes that at this point of his career. The upcoming free agent shortstop crop (Hanley Ramirez, Jed Lowrie, J.J. Hardy, Asdrubal Cabrera) is deep and there are better options. It'll never happen though. Jeter's going to retire after the season and this is all hypothetical.
Masamyhiro asks: I know it's ridiculous but what's the real limitation to NYY signing even more of the international free agents this year? Is it purely financial, do certain players prefer other teams, or do the Yanks simply believe that some of them won't translate well to MLB? Following up on that, is there heavy recruiting in international free agency a la Masahiro Tanaka this past offseason, or do the kids simply follow the money?
It's a combination of everything, really. Every team views these players differently and not all think they're worth the money. The Latin American market is very secretive — teams find players when they are like, 13-14 years old, hide them at their academies and keep them out of sight from the other scouts. It happens all the time. You can't spend money on talent you don't get a chance to properly evaluate it. I suppose that's similar to a Tanaka-esque recruiting pitch — many times these players will agree to sign years in advance, occasionally with under-the-table payouts up front. Remember, a lot of these kids live in poverty, and signing to play baseball is the best way to help their families. They jump on whatever money they can get.
Preston asks: What do you think of Dexter Fowler as a trade target? He would slot nicely into the 2 hole between Gardner and Ellsbury and would be signed through 2016.
That would be three no-to-low power outfielders for a team already short on power. I'm not sure it fits. Fowler is a switch-hitter who consistently gets on base (.377 OBP this year and .380 OBP from 2012-14) and is a 15-20 steal, 10-15 homer guy at his best. The defensive stats hate him in center and he has one inning in right field in his career. Giving up some prospects to get him for right seems like a poor fit for both the offense and defense to me. The on-base ability to awesome, but the current roster is begging for another power hitter, not another speedy leadoff type.
CS Yankee asks: Good to see that Ty is finally pitching again. How did Ian Clarkin and Ty Hensley compare when they were drafted? Who had the higher scouting grades, BP rankings, and how did you (Mike) rate them?
In my opinion, Clarkin was the better prospect at the time of their respective drafts. Hensley threw harder and they had similar quality breaking balls, but Clarkin's changeup was much more advanced. He's also left-handed, which is a plus. Again, that's just my opinion. Here is how they were ranked by the various scouting publications in their draft years:
Keep in mind that they're being ranked in different draft classes. The 2013 draft was generally considered to be stronger than the 2012 class, so Clarkin ranking higher than Hensley despite the tougher overall draft class pretty much confirms he was considered the better prospect at the time. That's fine though, that doesn't mean Hensley wasn't a good prospect. He's obviously been derailed by injuries, but taking him 30th overall was perfectly reasonable.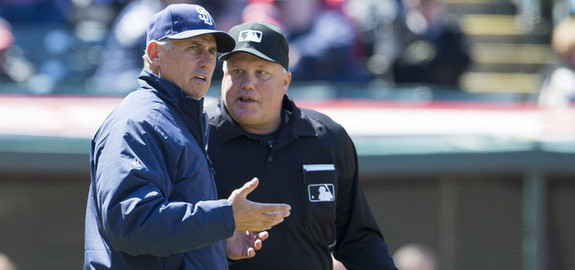 Sandeep asks: If Bud Black is let go from the Padres, should the Yankees look into finding a role for him? He seems to be one of the smarter baseball managers out there and I believe he's often received praise on this site. What would his role be?
I like Black as a manager because he always seems to make good strategic moves — maximizing the platoon advantage, putting his players in good positions to succeed, etc. — whenever I watch the Padres. I have no idea what he's like managing people in the clubhouse, though I doubt he would have remained on the job for 7+ years if players didn't like him.
The Padres are terrible and they just fired GM Josh Byrnes, and there are rumblings even more moves will be made as the new ownership group cleans house and brings in their own people. Black is a pitching guy who played 15 years in the big leagues and was the Angels pitching coach under Mike Scioscia from 2000-06. Unless the Yankees were to fire Larry Rothschild (I don't see that happening at all), I'm not sure where he'd fit in. Minor league pitching guru? Would he be open to doing that after being on a big league coaching staff for a decade and a half? I like Black based on what I've seen but I'm not sure there's a role for him with the Yankees.
Pounder asks: With defensive shifts becoming more and more engrained, how will this affect the game in the long run? Will the "science" of hitting start to be taught among the lower levels of the sport, including Little League, high school and college? Could these shifts de-emphasize the power game as well, making Punch and Judy hitters more prevalent?
I'm pretty sure the art of hitting to all fields is taught at every level already, especially in the minors and in college. It's up to the players to do it though, the coaching staff can only do so much. Some players refuse or are flat out unable to adjust — it drives me nuts whenever Michael Kay talks about a player refusing to go against the shift and act likes it's a piece of cake. If it were take easy to hit the baseball exactly where you want, everyone would hit about .500 — or are simply at their best when they pull the ball. Brian McCann already has eleven opposite field hits this season after getting between 10-15 every year from 2009-13. He's hitting against the shift more often, but is it doing him any good? At some point don't you have to consider letting him go back to being himself?
Anyway, eventually hitters will adjust to the shift just like they adjusted to curveballs and sliders way back in the day. There will still be players who can't beat the shift just like there are players who struggle against breaking balls. The game evolves and those players either adapt or get run out of the league. If anything this should make power hitters more valuable. If baseball is going to devolve into a league of singles hitters, the guys who can put runs on the board with one swing will be even more important. That's just my opinion as a fan of the long ball. Trying to consistently score runs with extended rallies in an age of infield shifts and advanced scouting reports and specialized relievers strikes me as a fool's errand.
Brian asks: Have we seen anything from the 6th, 7th and/or the 8th starters to indicate that the Yankees may have a long term answer amongst them?
Vidal Nuno (12), David Phelps (ten), and Chase Whitley (eight) have only combined to make 30 starts so far, so we haven't seen a ton of them yet. (We have seen plenty of Phelps the last two years, obviously.) At this point, I think it's fair to say Phelps has the best chance of being a starter long-term while Nuno has the smallest chance. He is left-handed though, a niche in the bullpen always awaits. I'm not quite sure what to think of Whitley yet, but I feel better about his ability to pitch in the big leagues in some capacity than I did three months ago. The one thing I know for certain is that I hope the Yankees never need all three of these guys in the rotation at the same time again in the future.