The 2014 season is over and it's time to look back at the year that was. Our old What Went Right/Wrong format has gotten stale, so it's time for a new review format. We'll review individual players, performances, tendencies, all sorts of stuff in the coming days and weeks.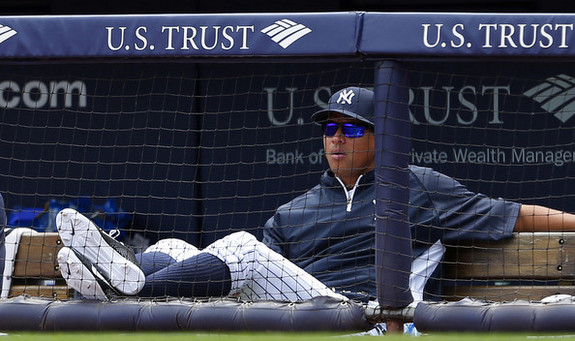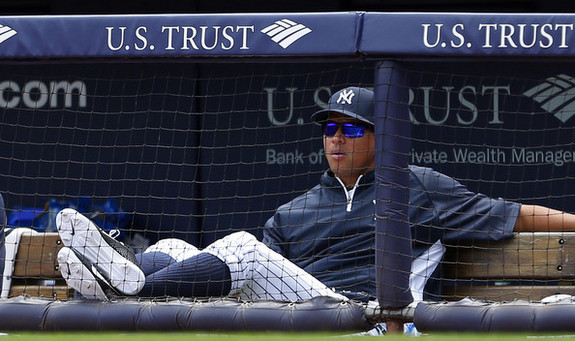 Although the Yankees failed to make the postseason for the second straight year, the 2014 season was mighty peaceful, wasn't it? The hottest topic in Spring Training was whether Yangervis Solarte would make the Opening Day roster, and the summer was focused first on Masahiro Tanaka's dominance and later Derek Jeter's farewell. It was pure baseball all the time. It was pleasant and refreshing.
That was all possible because Alex Rodriguez was serving a 162-game suspension for his ties to Biogenesis. His initial 211-game suspension was handed down last August, he appealed the ruling and played in 44 second half games, then spent most of the offseason in front of an arbitrator in a court room. The ban was eventually reduced to the entire 2014 season and postseason by the appeal, which saved the Yankees almost $24M against the luxury tax. That helped them sign Tanaka.
As we've learned over the last ten years or so, A-Rod is a human lightning rod, creating and drawing all sorts of attention. A little of it is good — I'm certain the Yankees and MLB love the additional ticket sales and ratings — but most of it is bad or controversial. To his credit, Alex stayed out of the limelight during his suspension. I expected him to make some headlines at some point but he didn't. He was photographed at a few college football and baseball games, plus he recorded an Ice Bucket Challenge video …
… but that's it. The MSM was so starved for A-Rod driven controversy that they made a big deal out of him spending a few days in New York last week because he didn't meet with the Yankees, as if a guy can't just spend a few days in a New York to attend a charity event in the offseason. It was a nice, quiet, A-Rod free summer.
Joe Girardi, Brian Cashman, and Hal Steinbrenner all made it clear in recent weeks Rodriguez will be back with the team next year — "When he's healthy, he's an asset. We need those kind of assets. We need the hitting," said the owner — and that makes sense. I initially thought they would release him after the suspension but I'm an idiot. Of course they won't release him. They could still recoup a significant chunk of the $63M they owe him through 2017 if he gets suspended or hurt (via insurance) again. The odds of one of those two things happening is pretty high, especially the getting hurt part given the last few years.
The quiet, controversy-free season is over and now the attention will shift back to Alex as soon as Spring Training begins. It'll start before then, really. I'm sure the first few days of camp will be total chaos and there's really no avoiding that. No one has any idea what he can contribute on the field — A-Rod is said to be in great shape, but he's 39 and has played 44 games these last years, so it's almost like he's coming out of retirement after a two-year hiatus — but the Yankees are stuck with him. They signed him to that contract. They made their bed and still have another three years to lie in it. I have zero sympathy for the team.
I enjoyed watching A-Rod so much for the first five or six years of his time in pinstripes. He was a tremendously productive player and goofy enough to make you laugh a few times a year. And that's why I felt sad when I realized how much more peaceful this past season was without Alex. He's such a distraction — he's a distraction even when he isn't doing anything wrong at this point, just his presence is a distraction — that it took away from my enjoyment of the game, and I didn't realize it until he was gone this summer.