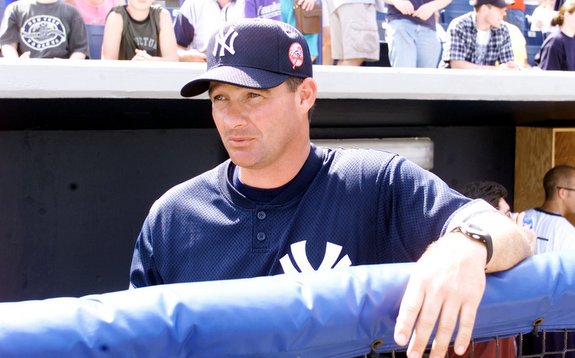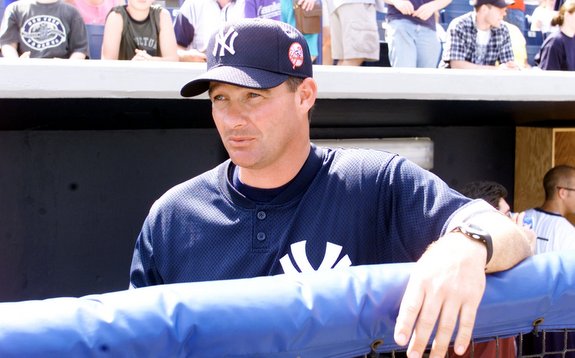 According to Mark Feinsand, the Yankees have tabbed Gary Denbo to replace Mark Newman as vice president of baseball operations. Newman, who has run the team's farm system for more than a decade, is retiring. Denbo has been part of the interview process as the Yankees look for a new hitting coach, which was an indication he was moving into a more prominent front office role. The team has not yet made any kind of official announcement.
Denbo, 53, has worked three stints with the Yankees since 1990. He has served as a minor league hitting coach and manager (1990-96), minor league hitting coordinator (1997-2000, 2006-07), assistant minor league director (2000), hitting coach for the MLB club (2001), and scouting and player development consultant (2009-14). Denbo was also a hitting coach for the Nippon Ham Fighters (2003-05) and Blue Jays (2008). He played four years in the minors (1983-86) as an outfielder with the Reds but never made it above Double-A.
Feinsand also reports Pat Roessler is out as the team's director of player development, a position he had held since 2005. There is no word on his replacement just yet, but the Yankees are reportedly considering former Expos and Mets GM Omar Minaya for a front office position, and he could be a fit there. When we first learned Newman was retiring a few weeks ago, it was reported Roessler and some other player development folks could be in danger as well.
The brain trust and especially Hal Steinbrenner have not been pleased with the team's unproductive farm system these last few years, specifically their inability to produce position players. They evaluated their player development system late last year but only made procedural changes. This time around they changed some personnel. (Newman's contract expires this month and I get the sense the Yankees weren't going to bring him back anyway.) Hopefully the new voices lead to a more productive farm system.