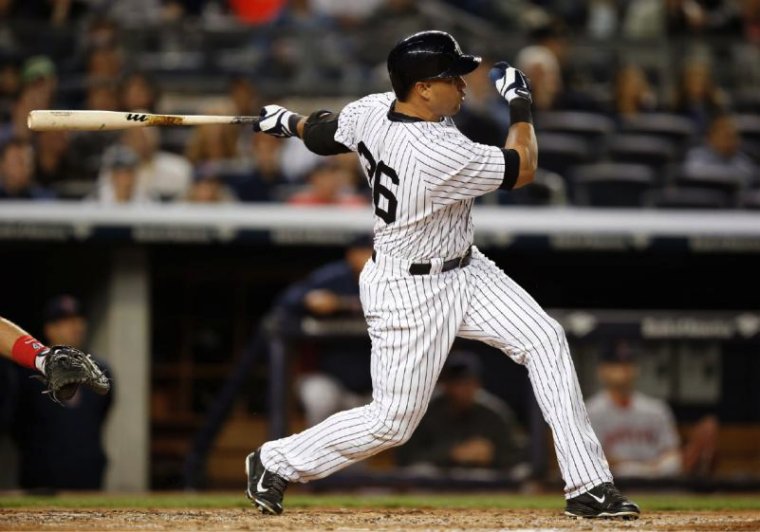 This season review could be a simple two-paragraph summary of Beltran's debut in pinstripes. Or it could be a monster tome like Mike's review of Brian McCann.
Instead we'll do this Vox Media style: 12 charts that explain Carlos Beltran's season. Because what's more fun than looking at a bunch of depressing charts?
But first, an encouraging one.
(Charts from FanGraphs and Baseball-Reference.)
Platoon split
While Beltran's elbow injury did seem to affect his overall numbers, perhaps it only really bothered him while batting right handed. His left-handed numbers aren't all that bad.
Perhaps he could be useful in a platoon role next year? The Yankees did just bring Chris Young back to serve as their right-hand hitting fourth outfielder.
This trend seemingly started in 2013: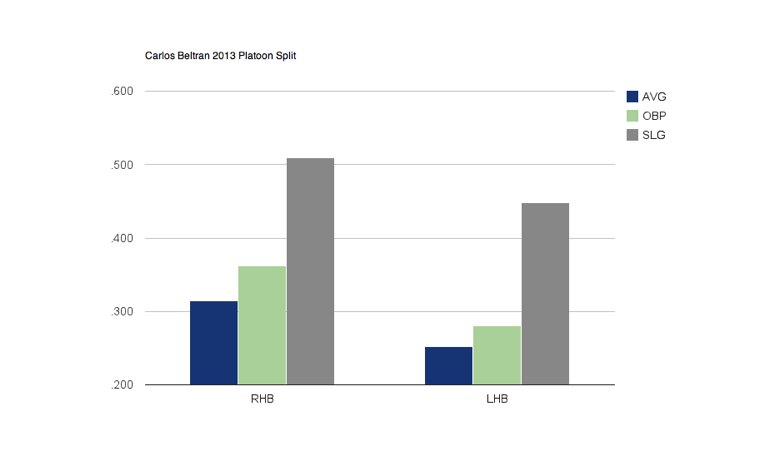 Because his splits in 2011 and 2012 were much more even: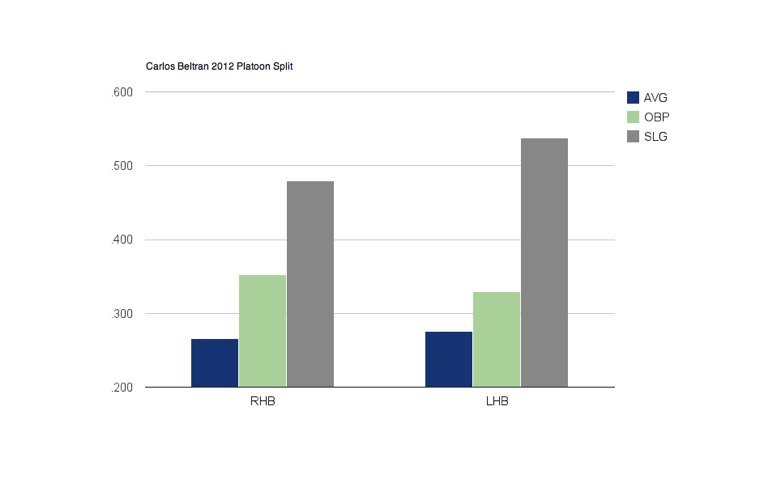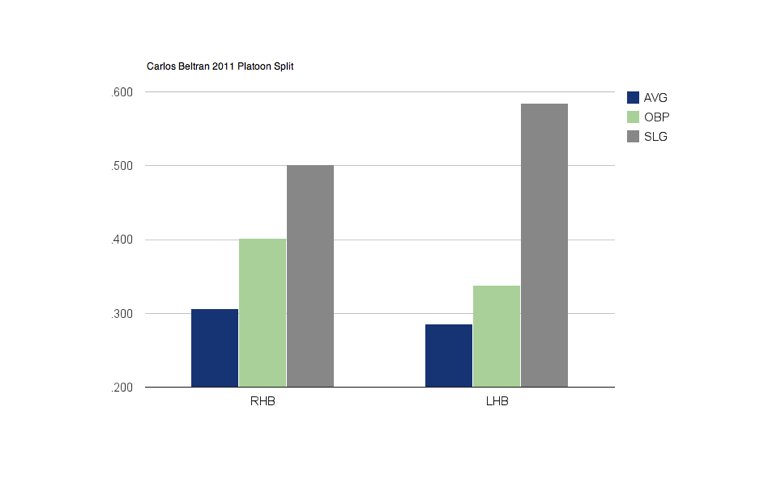 The loss of power against LHP is a huge dent in Beltran's game. It appears that a platoon role might be the best case scenario for the future, although it's difficult to see the Yankees sitting him against left-handed pitchers.
Another chart that illustrates his complete lack of power against left-handed pitching: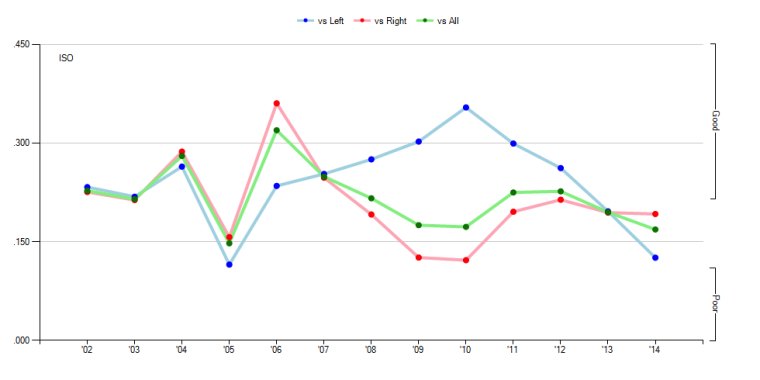 At the same time…
Beltran's plate coverage as a left-handed batter declined quite a bit in 2014. Here's his batting average heat map for 2012 and then 2013: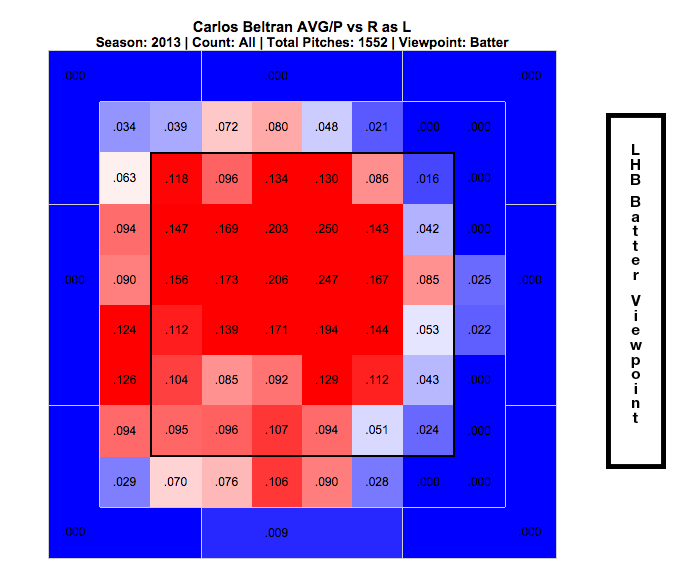 And now 2014: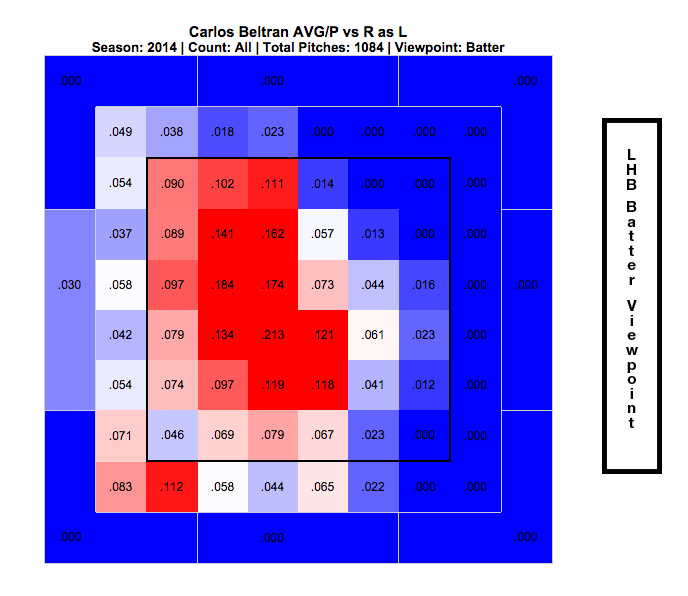 That can't bode well for his future productivity. Hopefully the elbow injury was mostly to blame and he can regain some of his plate coverage in 2015. Because if he's going to decline further as a left-handed hitter, it's hard to see his remaining value.
He's not walking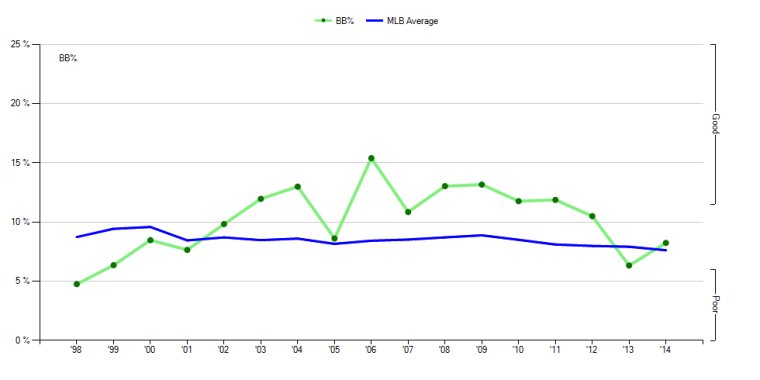 He might have improved on his 2013 rate, but in 2014 he still walked about league average. The Yanks clearly need him to get on base more often.
And there's not much pop left
Rising ground balls isn't a problem, but if they're coming at the cost of line drives, well, I don't need to tell you that's not good.
Remember when we were like, yeah Beltran?

Derp

There were brief periods of awesomeness for Beltran in 2014. He started off hot, and hit a hot streak coming out of the All-Star Break and into early July. But those streaks were short-lived. Most of the season Beltran played ineffectively. If it was due to injury, there is some hope for 2015. But for a 38-year-old, most of these charts portend trouble.