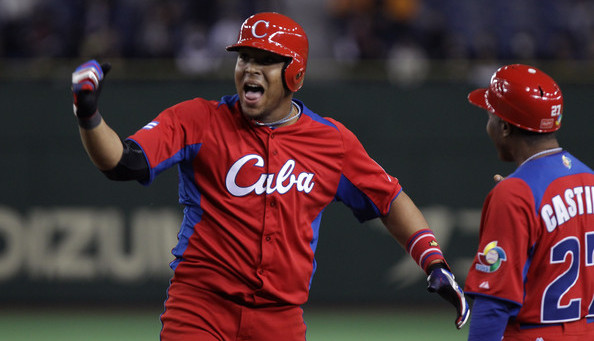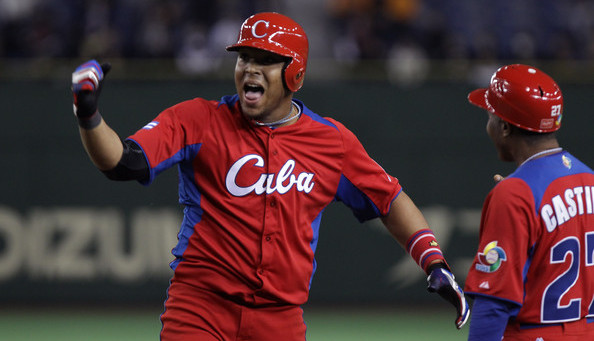 The Diamondbacks have agree to a six-year deal worth $68.5M with free agent Cuban outfielder Yasmany Tomas, reports Jesse Sanchez. The contract reportedly includes an opt-out after the fourth year, which could allow Tomas to become a free agent again at age 28. The Giants, Braves, and especially the Padres were said to have had serious interest as well.
Tomas, who turned 24 earlier this month, has been billed as a big time right-handed power hitter, though there are concerns about his ability to handle breaking balls and propensity to swing and miss. His contract is almost identical to the deal the White Sox gave Jose Abreu — Rusney Castillo's seven-year, $72.5M deal with the Red Sox remains the record for an international position player — though Tomas never hit as well in Cuba as Abreu did in MLB this summer.
The Yankees attended Tomas' workouts but did not have serious interest in signing him. I thought he would have been a good fit for a team in need of youth, power, and a right fielder, but apparently New York did not feel the same way. The Yankees have yet to sign a big name Cuban free agent since Jose Contreras, though they are reportedly all over 19-year-old Yoan Moncada, who is not yet eligible to sign.