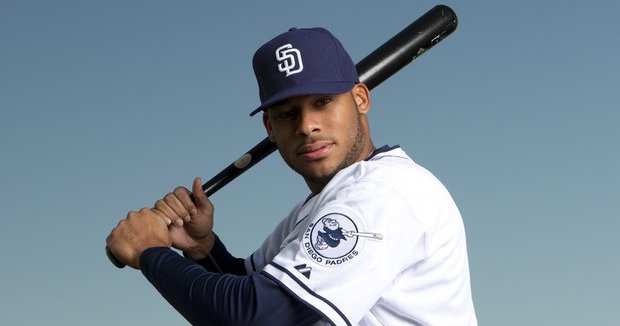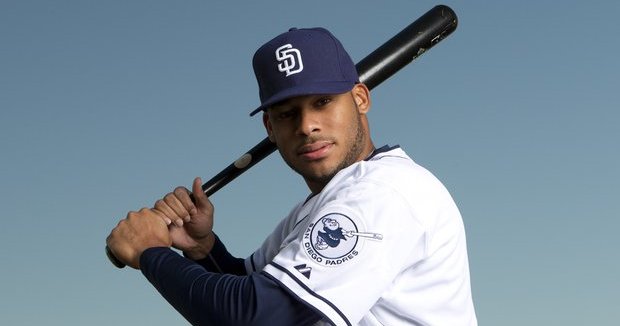 The Yankees have signed infielder Jonathan Galvez to a minor league contract, according to the transactions page at the team's official site. I assume he received an invitation to Spring Training though that's unclear at this point. As Kiley McDaniel wrote recently, the Yankees tend to pay well on minor league contracts. I wonder if that came into play here.
Galvez, 23, became a minor league free agent after the season. He spent the first six years of his career in the Padres system — they signed him for $750,000 out of Dominican Republic back in 2007 — and has played the last two years in Triple-A, where he had a .278/.348/.414 (~101 wRC+) batting line with 16 homers and 25 steals in 215 games.
Baseball America never ranked Galvez among San Diego's top 30 prospects in their Prospect Handbook, though they did rank him as the 18th best prospect in the rookie level Arizona League back in 2009. That's … something. Here's a snippet from their scouting report that year:
He has a clean stroke and good plate coverage, and he has promising power potential. He has average speed, though he's a tick below average getting out of the box. The biggest question about Galvez relates to his defense. His arm is too weak for him to stay at shortstop and makes playing the outfield a stretch, which will confine him to second base or a utility role in the future.
Galvez has played played all four infield spots as well as left field in his career, though he didn't play the middle infield at all this past season. It's easy to roll your eyes and ignore a signing like this, but every so often one of these guys turns into Yangervis Solarte. I expect Galvez to open next season in a utility role for Triple-A Scranton. That's a long way away though. Still lots of time before the roster shakes out.