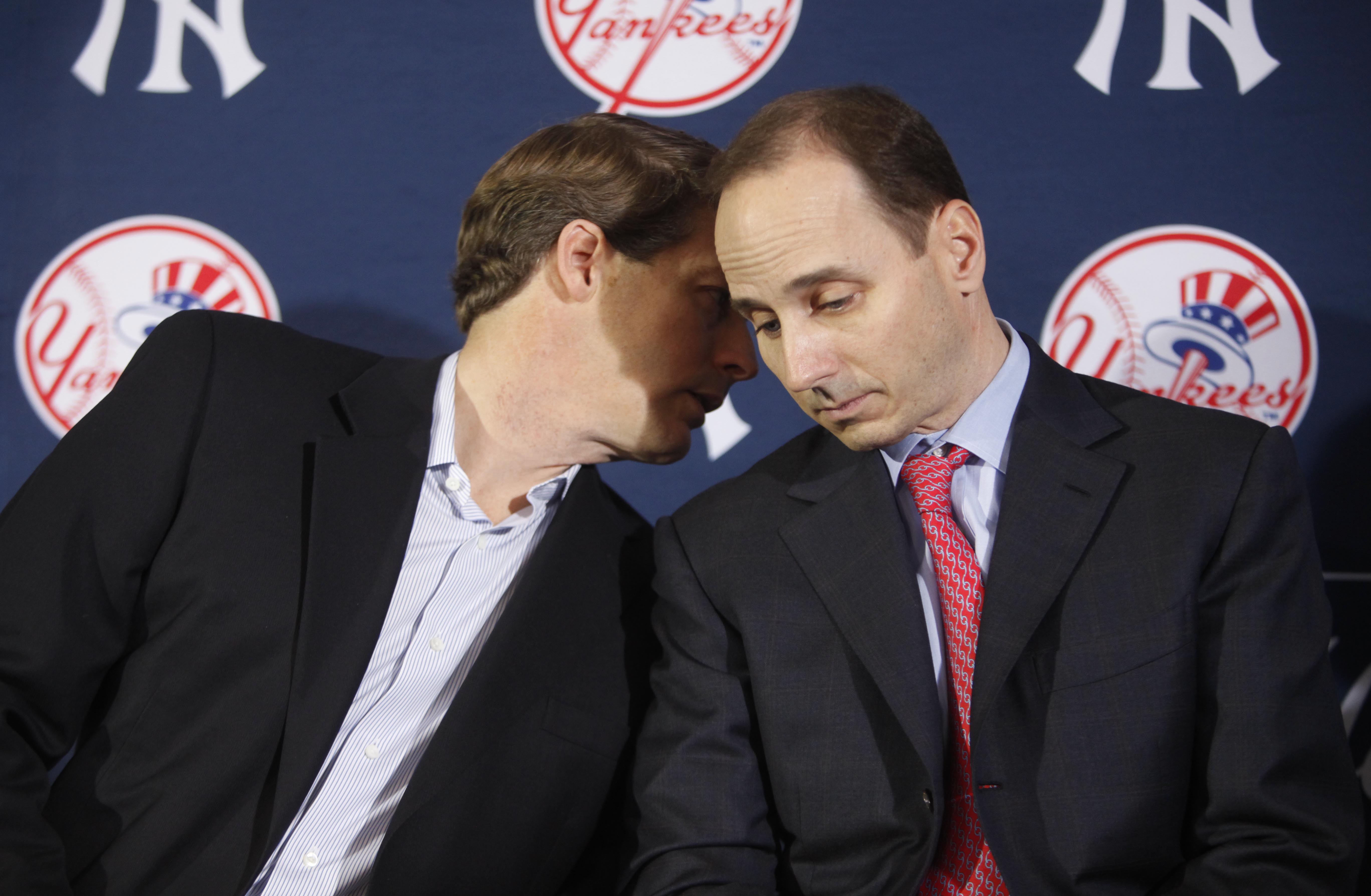 According to the Associated Press, the Yankees owe $18.3M in luxury tax for the 2014 season. The team's payroll for luxury tax purposes was calculated at $225.6M, though their actual payroll was a bit lower at $218.5M. Luxury tax checks are due to the commissioner's office by January 21st. The money goes towards player benefits and MLB's Industry Growth Fund.
The $18.3M luxury tax bill is down from $28.1M last year and $19.3M in 2012. The Yankees paid $13.9M in 2011, $18M in 2010, and $26.9M in 2009. The all-time luxury tax record is their $34.1M bill (!) back in 2005. Since the system was implemented back in 2003, the Yankees had paid more than $271M in luxury tax. That is by-frickin-far the most in baseball.
As you surely remember, the Yankees wanted to get under the $189M luxury tax threshold this past season but abandoned that plan after missing the postseason in 2013. It's impossible to get under the threshold in 2015 based on their current contract commitments and it'll be damn near impossible in 2016 as well. The Collective Bargaining Agreement expires after the 2016 season and the threshold will presumably go up then, perhaps over $200M, at which point the Yankees could try to get under again.
The Dodgers set new records for actual club payroll ($257.3M) and luxury tax payroll ($277.7M) this past season. Their luxury tax bill was a little more than $26.6M. Los Angeles was taxed at 30% because they were over the luxury tax threshold for the second straight year. The Yankees are taxed at the maximum 50% because they've been over the threshold every year since the system was put in place.
The Dodgers and Yankees ranked 1-2 in payroll and were the only teams to owe luxury tax this year. The Phillies ($183.5M), Tigers ($173.3M), and Red Sox ($168.2M) round out the top five payroll clubs. The Astros ($54.7M) and Marlins ($52.5M) had the two lowest payrolls. No other club was under even $77M. The average player salary jumped 11% to $3.69M in 2014.