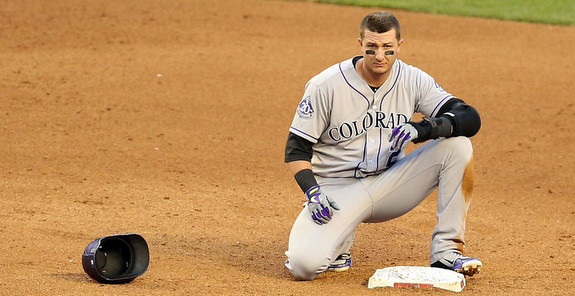 Aside from the never-ending tinkering and miscellaneous depth additions, the Yankees seem to be more or less done with their major offseason business. They could always surprise us and do something big, they have a way of keeping things under wraps, but I'm not expecting anything significant. Here are some stray pieces of hot stove news.
Yankees checked in on Troy Tulowitzki recently
According to Jon Heyman, the Yankees checked in with the Rockies about Troy Tulowitzki late last week. It's unclear if this was before or after they traded Martin Prado to the Marlins on Friday. Heyman says there is still a big gap in talks about Tulowitzki and not just with the Yankees, but with every team looking to acquire him. I'm pretty sure the Bombers were just doing their due diligence after reports surfaced saying the Mets were after Tulo last week.
As scary as is his injury history is, Tulowitzki is a bargain with six years and $118M left on his contract. That's basically the Pablo Sandoval contract with one extra year.  The 30-year-old Tulowitzki has hit .316/.399/.551 (park-adjusted 146 wRC+) these last three years and has been by far the most valuable shortstop in the game on a rate basis. One hundred games of Tulo and 62 games of Brendan Ryan would equal elite shortstop production. That said, the Yankees have done a nice job of getting younger this offseason, and Tulowitzki would just be another big contract on the pile. If they were closer to being serious contenders, I'd be all for it. But they're not, so let's see what Didi Gregorius can do.
Yankees not on Cole Hamels' no-trade list
The Yankees are not one of the 21 teams on Cole Hamels' no-trade list, reports Bob Nightengale. We heard this back in July, but Hamels can change his no-trade list each year and apparently the Bombers are not on it again. That's surprising. Players usually include big market teams like the Yankees on their no-trade lists because those are the teams more likely to pay something in exchange approving a trade. For example, Hamels could demand that his $20M option for 2019 be exercised before agreeing to a deal.
Hamels, who turns 31 on Saturday, had a 2.46 ERA (3.07 FIP) in 204.2 innings this past season. He's thrown 200+ innings in five straight years and 180+ innings in eight straight years. Hamels and Jon Lester were born eleven days apart and are basically the same pitcher, but Lester signed for six years and $155M this winter while Hamels has four years and $100M left on his deal, plus the option for 2019. The Phillies are understandably asking for a huge return for their ace and the Yankees have not been connected to him this winter, but boy oh boy would Hamels be huge addition.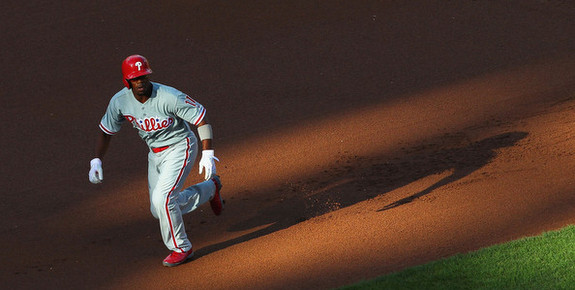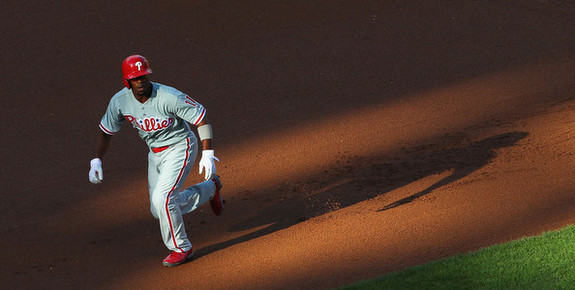 Jimmy Rollins would have approved trade to Yankees
Earlier this offseason we heard the Yankees called the Phillies about shortstop Jimmy Rollins, but soon moved on because the asking price was too high. Rollins had ten-and-five no-trade protection and he told Mark Saxon he only would have accepted a trade to the Yankees, Mets, or Dodgers, with the Dodgers being his first choice. Los Angeles acquired Rollins for minor league pitchers Zach Eflin and Tom Windle last week.
I really liked the idea of Rollins as a one-year stopgap — there's only one year and $11M left on his contract — but only if the Yankees were unable to acquire a younger shortstop, which they did in Gregorius. Eflin and Windle are good but not great prospects. Something like Manny Banuelos and Ty Hensley might have been the equivalent Yankees' package, but it's not a perfect comparison. Banuelos is two level higher than both Eflin and Windle and those two are healthier than Hensley. Either way, the Yankees and Dodgers now have their new shortstops.
Yankees were not involved in Justin Upton sweepstakes
Before he was traded to the Padres last week, the Yankees were not involved in the bidding for outfielder Justin Upton, according to Buster Olney. New York has tried to trade for the good Upton several times in the past, but their starting outfield is set and earlier this winter they re-signed Chris Young to come off the bench. Plus they just acquired Garrett Jones, who can also play right field. Upton will be a free agent next offseason, when he will still be only 28 years old. He's going to get a monster contract and the Yankees could in the mix then.
Still no update on Hiroki Kuroda
And finally, last week Brian Cashman told Jack Curry the team still has no idea if Hiroki Kuroda will pitch next season. Cashman also said the money has to work for them to add another pitcher, which isn't surprising given their current contract commitments. The rotation is ostensibly full right now, but there's a ton of injury risk and Chris Capuano could always slide into the bullpen. I do think the Yankees would welcome Kuroda back with open arms — the "money has to work" comment could just be posturing — but they obviously aren't planning on him coming back either.