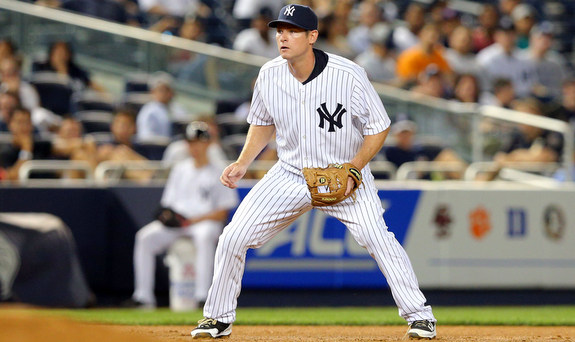 Free agent third baseman Chase Headley has a four-year contract offer worth $65M in hand, reports Jeff Passan. It's unclear which team made the offer. Jon Heyman says the Marlins are very interested in Headley and "may be ready to make a significant offer." The Yankees are reportedly reluctant to go more than three years for their incumbent third baseman.
Four years at $16.25M annually for Headley is pretty steep — I was thinking four years at $14M annually would get it done, but I always underestimate free agent contracts — but it is in line with the market when Pablo Sandoval gets $19M per year and Nelson Cruz gets $14.25M per year. David Freese is scheduled to be the best free agent third baseman next winter and 37-year-old Adrian Beltre the year after that, so it's going to be a while until a third baseman as good as Headley is available for nothing more than money.
The Yankees do have a perfectly fine third base alternative in Martin Prado, but they could easily slot Prado in at second if they were to bring Headley back. If Headley does walk and Prado plays third, the presumption is Jose Pirela and Rob Refsnyder and whoever else would compete for the second base job in Spring Training. I'd like to see the Yankees bring back Headley. Having a Major League caliber infield would be cool. Four years is perfectly reasonable to me.