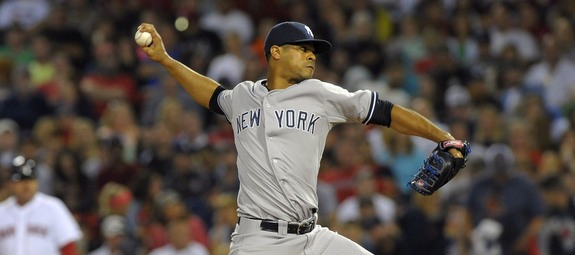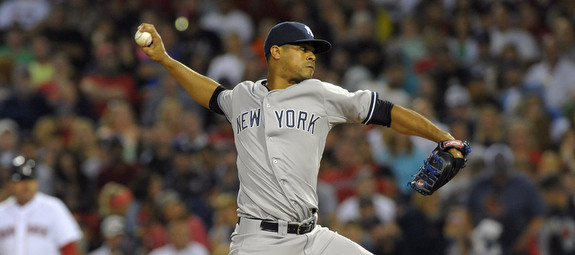 7:50pm: Jon Heyman reports the one-year deal is worth $1.48M with only $750k guaranteed. So they reduced Esmil's salary as much as allowed by the Collective Bargaining Agreement and only half of it is guaranteed. I'm still surprised they didn't non-tender him though.
7:20pm: The Yankees have agreed to a contract with right-hander Esmil Rogers to avoid arbitration, according to Ben Nicholson-Smith. Terms of the deal are unknown at this point. This is surprising. Rogers was a pretty obvious non-tender candidate, though apparently the Yankees felt like he was worth keeping around.
Rogers earned $1.85M this past season and was projected to earn $1.9M through arbitration in 2015 by MLBTR. I'm guessing he agreed to a lower salary, otherwise the team would have non-tendered him. By rule, a player can not sign for less than 80% of his previous year's salary, so the contract with Rogers won't be for less than $1.48M.
It's worth noting these one-year contracts for pre-arbitration and arbitration-eligible players are not guaranteed. The Yankees could release Rogers any time before mid-March and only have to pay him 30 days termination pay. If they release him after mid-March but before Opening Day, it's 45 days termination pay. The Yankees dumped Chad Gaudin this way a few years back.
Rogers, 29, had a 5.72 ERA (4.73 FIP) in 45.2 innings split between the Yankees and Blue Jays in 2014. That includes a 4.68 ERA (4.17 FIP) with an 8.28 K/9 (21.7 K%) in 25 innings with New York after being claimed off waivers on trade deadline day. Rogers does have a nice fastball/slider combo, so I guess he'll remain in the mix as a depth arm.