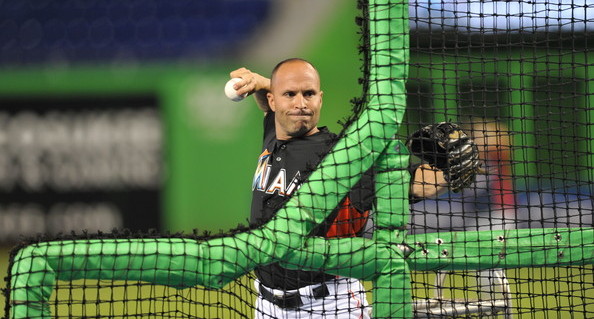 In addition to naming Jeff Pentland and Alan Cockrell their new hitting coach and assistant hitting coach, respectively, the Yankees are also expected to name Joe Espada their new infield coach, reports Jack Curry. The hiring is not yet official but it's only a matter of time.
It's unclear if Espada will also take over as the team's first base coach — Mick Kelleher had served as New York's infield and first base coach these last several years. There was some talk the Yankees would move some coaches around, so it could be that Espada will fill another role with someone else taking over at first base. We'll see.
Espada, 39, joined the Yankees as a special assistant to Brian Cashman last year. He had been the Marlins third base coach from 2010-13 and also spent several years in Florida's minor league system as a hitting coach and infield coordinator. Espada's playing career spanned ten seasons in the minors but he never did reach the show.
With Espada, Pentland, and Cockrell now on board, the Yankees have fill out their coaching staff for the 2015 season. We just have to see if Espada is going to be the first base coach as well. I suppose he could be taking over as third base coach with Robbie Thomson moving over to first base. We'll find out soon enough.