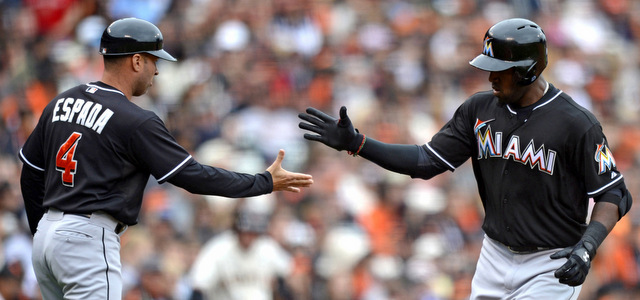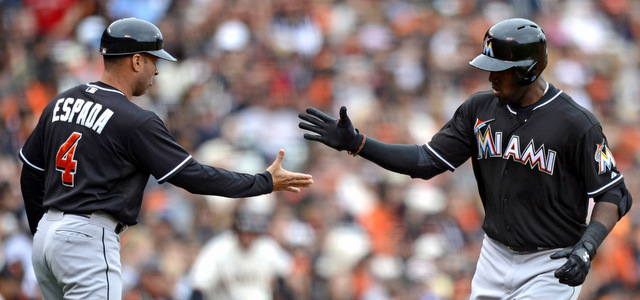 Earlier this week, the Yankees (finally!) announced their 2015 coaching staff, most notably adding a new hitting coach and assistant hitting coach. They also added a new infield coach in Joe Espada, who also takes over as third base coach. (Espada spent 2014 as a special assistant to Brian Cashman.) Robbie Thomson is shifting to bench coach and Tony Pena is returning to his old role as first base coach. Got it? Good.
Under Thomson last season the Yankees had 21 runners thrown out at home, the fourth most in baseball. There were definitely some egregious sends on Thomson's part last summer. We all saw that. But, under Thomson from 2009-13, the Yankees had the third, 18th, 29th, 17th, and 27th most runners thrown out at home. So that's two good years, two bad years, and two average years in the six with Thomson at third base. That averages out to … well … average.
For many reasons, the Yankees had a lot of runners thrown out at home last season. One of those reasons was Thomson. Other reasons include slow runners, great relay throws, good hops for the catcher, and plain ol' luck. There were other factors in play too but those are the big ones. Point is, there's a whole lot that goes into this game we call baseball, and pinning the team's issues with having runners thrown out at the plate last year on the third base coach is at best only partially correct.
The 2014 Yankees, as detailed in this very space back in October, were not a very good base-running team last season. They did steal a lot of bases with a high success rate — 112 steals and 81.1% success rate were fifth and second best in MLB, respectively — but they were terrible when it came to going first-to-third on a single, advancing on wild pitches, stuff like that. I mean literally worst in baseball according to the numbers. Brett Gardner and Jacoby Ellsbury stole a lot of bases, though stolen bases are only one piece of the base-running pie.
The 2015 Yankee do figure to be a little better just because Didi Gregorius has taken the extra base 55% of the time of his career (first-to-thirds, etc.), well above the ~40% league average. He doesn't steal a lot of bases but he does take the extra bag on base hits. Chase Headley's and Stephen Drew's days of being double-digit stolen base threats are likely a thing of the past and neither has rated well at taking the extra base these last few years. Alex Rodriguez used to be an elite base-runner but with two surgically repaired hips at age 39? Nope.
New third base coach Joe Espada is going to face the same challenge Thomson faced the last two years: balancing the need to be aggressive to score runs while having a generally slow team. The Yankees had 21 guys thrown out at the plate last summer and what that number doesn't tell you is how many times Thomson made what appeared to be a bad decision sending a runner home only to have it work out because the throw was off-line. You know, the kind of thing that happens in just about every baseball game ever. Someone you have to force the issue.
The Yankees have had a below-average offense the last two seasons, and these days stringing together three or four hits to create a rally is really tough because of infield shifts and all that, so I think Thomson did have to be aggressive with his sends as the third base coach. The team simply didn't have as many opportunities to score as they had in the past, so he had to try to create runs and sometimes hope for that off-line throw or the catcher being unable to apply the tag on time.
Did Thomson maybe take that too far this past season? Yeah, possibly. But the Yankees had to push the envelope in these situations and they will have to continue doing so under Espada. Once upon a time the Yankees could sit around and wait for the big multi-run homer. That isn't the case anymore. Pure station-to-station baseball won't work too well given the hitters on the roster, but, at the same time, running at will won't work as well either. A balance has to be struck somewhere.
In case you're wondering, the Marlins had the 12th, 26th, eighth, and 24th most runners thrown out at the plate with Espada as their third base coach from 2010-13. And that tells us pretty much nothing about how he'll perform as the third base coach in New York this year. Different rosters, different players, everything's different. Espada has to find a way to push the envelope as the third base coach while not exposing the, shall we say, speed limitations of some players on the roster. That's something Thomson struggled with in 2014.