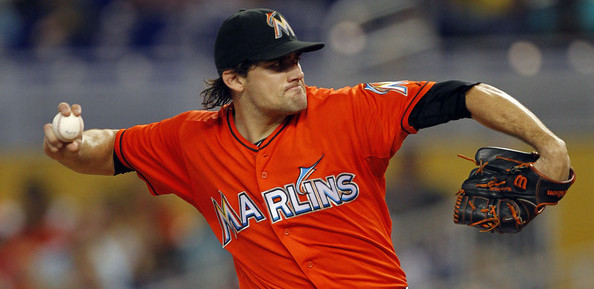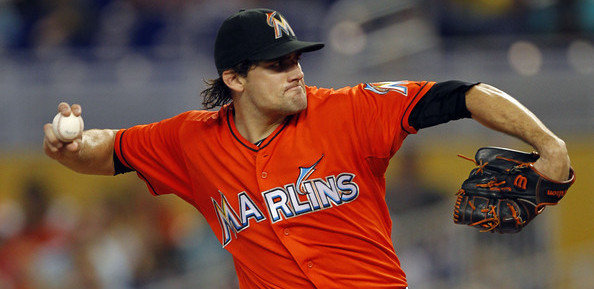 Saturday, 4:33pm: The Yankees have also announced the Eovaldi deal, so that's done too.
Friday, 7:08pm: The Yankees have announced Carpenter's one-year, non-guaranteed contract. (Non-guaranteed contracts are standard for players in their pre-arbitration and arbitration years.) The team didn't announce the Eovaldi deal, however. Could still be dotting the I's and crossing the T's.
6:47pm: Carpenter will actually make $1.275M this coming season, according to Bryan Hoch. Not a huge difference, but you know, accuracy and stuff.
6:22pm: The Yankees have avoided arbitration with both Nathan Eovaldi and David Carpenter, reports Andy Martino. Eovaldi gets $3.3M and Carpenter gets $1.3M, both on one-year contracts for 2015. MLBTR projected them to receive $3.1M and $1.1M, respectively.
Eovaldi, 24, came to New York in a five-player trade with the Marlins a few weeks ago. He was arbitration-eligible for the first time and will not qualify for free agency until after the 2017 season. Eovaldi took a career 4.07 ERA (3.70 FIP) in 460 innings into his first year of arbitration eligibility.
The 29-year-old Carpenter came over from the Braves in the Manny Banuelos trade last month. Like Eovaldi, he was arbitration-eligible for the first time this winter and won't become a free agent until after 2017. Carpenter has a 3.62 ERA (3.42 FIP) in 186.2 career innings as a middle reliever.
With Eovaldi and Carpenter now locked up, the Yankees have signed all of their arbitration-eligible players. The team had previously agreed to deals with Ivan Nova ($3.3M), Michael Pineda ($2.1M), and Esmil Rogers ($1.48M). Today was the deadline for the two sides to exchange salary figures, but it didn't get that far. The Yankees have a history of signing their players before filing figures.