Over these next two weeks we're going to subjectively rank and analyze every player on the Yankees' 40-man roster — based on their short and long-term importance to the team — and you're inevitably going to disagree with our rankings. We've already covered Nos. 17-19, 20-25, 26-31, and 32-40.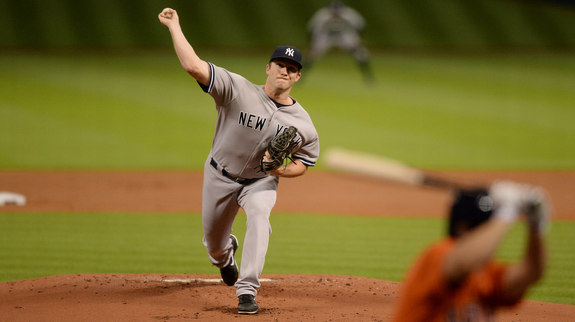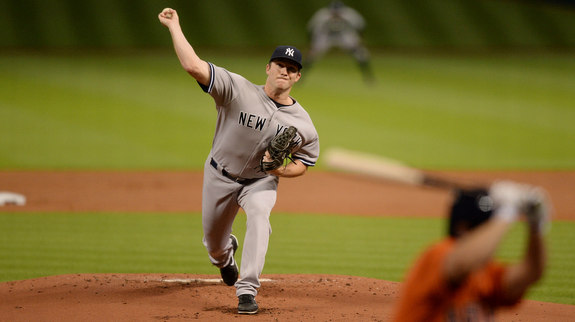 The Yankees have a recent reputation for being a poor player development team, and most of it is deserved. The only above-average players they have produced (and kept) since Robinson Cano arrived in the big leagues are Brett Gardner and a pair of relievers (Dellin Betances and David Robertson). The farm system hasn't given the big league club enough help these last eight years or so. No doubt about it.
But, the Yankee do have a knack for producing complementary players, and we're going to look at two of them in this post, the latest in our Ranking the 40-Man Roster series. One is a pitcher with two years of big league time under his belt — a reliever, of course — and the other a position player about to get his first extended taste of MLB action. To the next two spots …
No. 16: Adam Warren
2015 Role: Versatile reliever. As we saw last year, Joe Girardi is willing to use Warren in just about any situation and for multiple innings if needed. He's at his best as a one-inning guy because he can air it out and use his best fastball, though Warren has the stuff to go two and sometimes three innings as well. David Carpenter is a pure one-inning guy and Betances could end up closing, meaning Warren will have an important role bridging the gap between the starter and late-inning relievers.
Of course, the Yankees are bringing Warren to Spring Training as a starting pitcher, and, given all the injury concerns in the rotation, you don't have to try too hard to envision him as a starter at some point this year. I like Warren most in short relief but there simply might not be any better options for the rotation. If it comes to that, hopefully he can use what he learned in the bullpen and the confidence he's built to be an effective starter every fifth day. Hopefully it doesn't come to that.
Long-Term Role: More of the same, that versatile reliever and perpetually discussed rotation option. Remember last year, when every time a starter got hurt, Warren was always mentioned as a possible replacement? I don't think that will be limited to 2014. Something tells me we're going to hear that a lot these next few years.
Warren is entering his third and final pre-arbitration year, so he won't qualify for free agency until after the 2018 season.  It seems unlikely he will rack up saves, meaning his salary won't balloon out of control during his arbitration years, and there's no reason to think Warren will become a non-tender candidate down the road. If he starts and pitches well enough to earn a nice salary, good! The Yankees will happily pay if he turns into a reliable starter.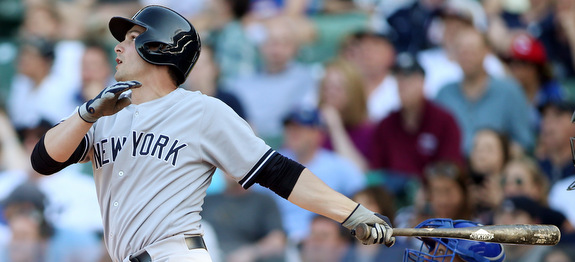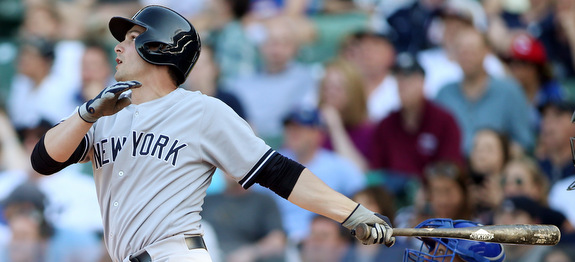 No. 15: John Ryan Murphy
2015 Role: Backup catcher. The Yankees traded Francisco Cervelli early in the offseason to clear the way for Murphy, so the job is more or less being handed to him. Yeah, I suppose the out of options Austin Romine could beat him out for the job in camp, but that seems so unlikely. Everything the Yankees have done over the last year or so suggests the job is Murphy's. Not giving Romine a September call-up* seems pretty telling.
* Romine was eventually called up in the middle of September when Cervelli got hurt. Murphy was the guy called up to be the third catcher on September 1st, however.
Long-Term Role: I think it's starting catcher. Either for the Yankees or another team. We should never rule out a trade, and, as a young catcher with a promising bat and excellent defensive chops, Murphy is a pretty desirable piece. The Yankees would have no trouble finding an interested team if they made him available. Clubs usually go to great lengths to secure a young backstop.
There's a clear … well, clear-ish path for Murphy to take over as the starting catcher in New York. Brian McCann has four years left on his contract, but he'll turn 31 next month and he has a ton of innings behind the plate on his legs. He's been a starting big league catcher since age 22, remember. At some point the Yankees will have to scale back McCann's workload, either by sticking him first base, at DH, or simply on the bench more regularly, and Murphy is in position to take those extra at-bats.
Gary Sanchez, who ranked 18th on this list, is coming up right behind Murphy and is scheduled to start the year in Triple-A. He has much more offensive potential but isn't close to the same level of defender, and the Yankees absolutely prioritize defense behind the plate. That gives Murphy a pretty big advantage when it comes to sticking with the team long-term and eventually taking over as the number one catcher. There's nothing sexy about being the backup catcher, but it's a start for Murphy, who could stick with the team for several years.
Coming Monday: Nos. 11-14. Four former stars on the downside of their careers who are signed for big bucks for another two or three seasons.