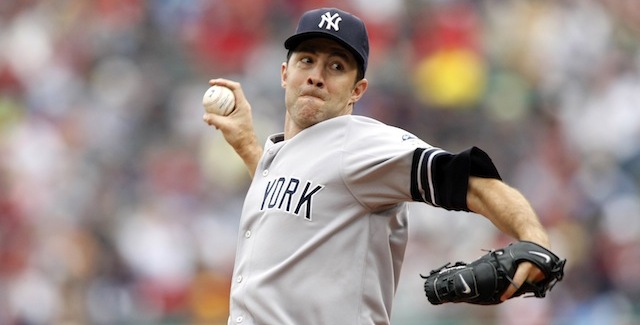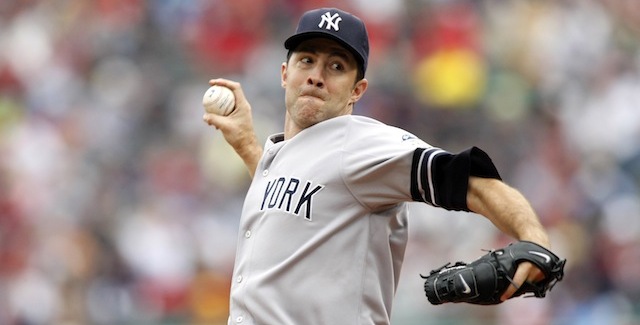 The holidays are behind us and a new year is now underway. Pitchers and catchers are due to report in 46 days, and before you know it, there will be real live baseball to enjoy. Granted, it'll be Spring Training baseball, but those games are fun in their own way. Here are some thoughts at the start of 2015.
1. The Yankees have had a very busy offseason so far, making six trades and signing two notable free agents. I find it interesting that in three of those trades the Yankees received more players than they gave up. The three exceptions were all one-for-one swaps — Didi Gregorius/Shane Greene, Frankie Cervelli/Justin Wilson, and Shawn Kelley/Johnny Barbato. They received three players for Martin Prado and David Phelps, two players for Manny Banuelos, and one player for straight cash homey (Gonzalez Germen). Even by letting David Robertson walk and signing Andrew Miller, the club gained a player via the draft pick compensation. Usually the Yankees are the team giving up more players than they're receiving. The Nick Swisher, Curtis Granderson, and Javier Vazquez trades are recent examples. They've focused on adding more youth to the roster this offseason and they've also added more depth to the organization overall, especially in the bullpen. That means more help from within during the season to cover for injuries/ineffectiveness and also more trade chips.
2. The Yankees have added youth this winter, and they've done it by acquiring players with MLB experience, not prospects. Gregorius has a little more than a full season of big league time under his belt. Eovaldi, despite being only 24, has thrown 460 career innings in the show and Wilson is over 130 himself. Even guys like John Ryan Murphy and Chasen Shreve have big league time. It's not much, but they're not coming in with no idea of what to expect. Despite all this roster turnover and the emphasis on youth, the only true rookie with zero MLB experience on the roster come Opening Day figures to be second baseman Rob Refsnyder, assuming he beats out Jose Pirela for the job. Prospects are great, everyone loves a good farm system, but they are still just prospects and they'll break your damn heart time and time again. Other teams — most notably the Athletics but also the Marlins — have rebuilt in recent years by getting big league players in trades. It speeds up the rebuilding process and removes some of the risk. The jump from the minors to MLB has never been tougher than it is right now thanks to all the information teams have. Guys like Gregorius, Eovaldi, and Wilson have already made that jump.
3. Now, that said, I think it's very likely the 2015 Yankees will be worse with Gregorius and Eovaldi than they would have been with Greene and Prado. Same with Murphy instead of Cervelli. These moves aren't all geared towards 2015, however. For the first time in a very long time, dating back to the pre-Derek Jeter era, the Yankees appear to have one eye on this coming season and one eye on the future. And don't get me wrong, I get it, the team had an aging Jeter, Mariano Rivera, Andy Pettitte, and Jorge Posada on the roster and tried to maximize the end of their careers. I totally understand going all-in from 2007 or so through 2014. There's a time and a place for focusing on the here and now. The Yankees are no longer there. They need to start looking ahead and guys like Gregorius and Eovaldi help accomplish that. The 2015 Yankees may be worse off, but I think the 2016 and beyond teams are in better shape after this offseason. A lot better shape, really.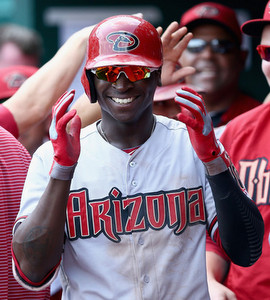 4. As for Gregorius, I feel like he's somehow gotten underrated in recent weeks. And this is coming from someone who isn't all that optimistic about his long-term offensive potential. But there seem to be a lot of people acting like he's Brendan Ryan or Ramiro Pena, someone like that, which is nuts. Gregorius, in his 191 MLB games, has hit .262/.332/.411 (102 wRC+) with a 14.2% strikeout rate against right-handed pitchers, and that's pretty good for a guy expected to hit eighth or ninth. Yankees' shortstops hit .226/.277/.298 (58 wRC+) against righties from 2013-14. I'm going to repeat that: Yankees' shortstops hit .226/.277/.298 (58 wRC+) against righties from 2013-14. Even if Gregorius' true talent against righties is the .247/.304/.402 (91 wRC+) line he put against them in 2014, he's a huge upgrade over what the team has been getting at shortstop. He's on the right side of the platoon and his defense is leaps and bounds better than anything the Yankees have had in years. Gregorius is no star, and I remain skeptical about his bat going forward, but the bar has been set so low at shortstop that it's hard to believe he'll be anything but a multi-win upgrade as soon as 2015. His impact is being underrated.
5. The 2015 Hall of Fame class will be announced at 2pm ET today (here's the ballot) and I think four players are getting in: Craig Biggio, Pedro Martinez, Randy Johnson, and John Smoltz. (For what it's worth, all four are currently tracking over the 75% threshold). I count 15 players I would vote for right now, but since the voting max is ten, five would get hung out to dry. My ten: Johnson, Pedro, Biggio, Roger Clemens, Barry Bonds, Mike Piazza, Jeff Bagwell, Tim Raines, Alan Trammell, and Mike Mussina. Smoltz, Curt Schilling, Larry Walker, Edgar Martinez, and Sammy Sosa would be left on the cutting room floor. (I would have voted for Mark McGwire in the past, but I've come around on the idea of him not being Hall worthy.) I understand the strategy of not voting for Johnson and Pedro and giving the votes to other players since those two are getting in anyway — that's what Mike Bernardino did — but I'm not comfortable doing that. Maybe I'll change my mind in a few years. As you can tell, I don't really care about PED stuff or cheating in general. Players have cheated for over a century and as long as there is baseball, players will cheat. Doctored baseballs, doctored bodies, whatever. It would be nice if players didn't cheat, but they do and it's not the BBWAA's place to "punish" these guys. I see the Hall of Fame as a record of the game's all-time greats and I don't think we can simply ignore the parts we don't like.