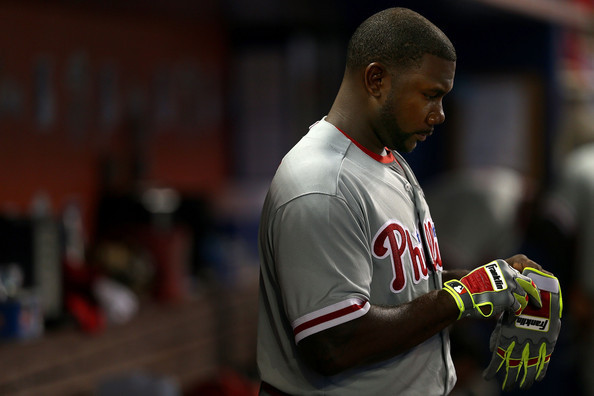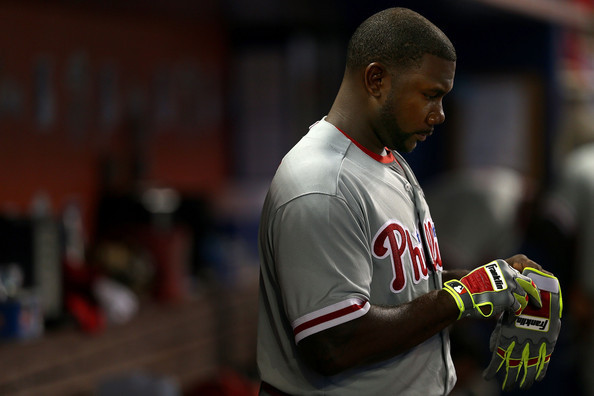 A few days ago, friend of RAB Mike Petriello tried to find a home for Ryan Howard, who the Phillies have been shopping in earnest since the trade deadline. GM Ruben Amaro Jr. went so far as to tell Howard the team would be better off "not with him but without him." He really said that. Ouch. Needless to say, Petriello had trouble finding a trade fit.
Howard is owed $60M over the next two years and he's hit 48 homers with a 98 OPS+ over the last three years, so he still has some power, but he's useless against lefties and in the field. The Phillies are willing to eat a ton of money to move Howard soon, specifically before his ten-and-five rights kick in on May 2nd. Until then, he has a 21-team no-trade clause. The Yankees are one of the nine teams the Phillies can trade Howard to without his consent:
Ryan Howard can be traded to #tigers, #redsox, #yankees, #mariners, #royals, #rays, #orioles, #angels, #rangers w/out his consent.

— Jerry Crasnick (@jcrasnick) January 6, 2015
Of course, the fact the Yankees are not included on Howard's no-trade list means very little. It takes two to tango and the Yankees have no reason to pursue him. Maybe you could have argued Howard would have made sense as a part-time DH and part-time first baseman earlier in the offseason, but Garrett Jones fills that role now. There's simply no place for him on the roster.
The only possible way Howard would fit with the Yankees is if Philadelphia took Alex Rodriguez in return. That's it. Trade Mark Teixeira for Howard and you're getting a worse player with a bigger contract. The money owed to A-Rod and Howard is basically a wash — A-Rod still has $61M left on his deal — but Rodriguez's deal still has three years remaining. Howard has two. The motivation would be to get rid of the bad contract earlier. That's it.
For obvious reasons, A-Rod for Howard ain't happening. The Phillies want to dump Howard badly but not that badly. They won't take on a broken down third baseman — especially since they're in the non-DH league — with one extra year left on his contract to get rid of Howard, especially when A-Rod comes with so much baggage. Either way, at one point in time maybe Howard would have made sense for the Yankees. Maybe. Now he definitely doesn't.