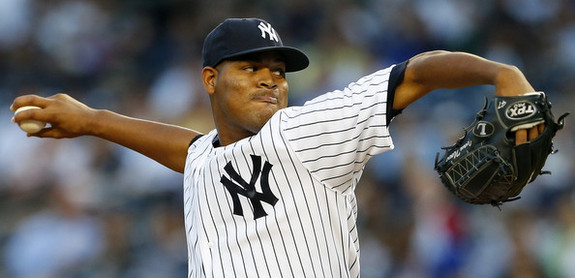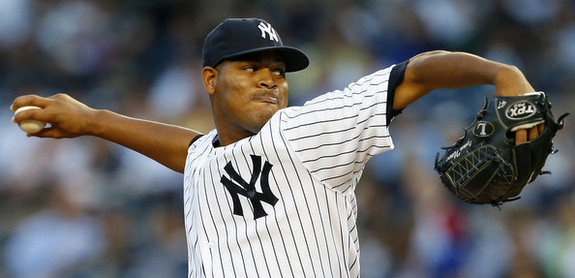 The Yankees have signed Ivan Nova to a non-guaranteed one-year contract, avoiding arbitration, the team announced. Non-guaranteed contracts are standard for arbitration-eligible players. Joel Sherman hears Nova will earn $3.3M this coming the season, the same as last year. MLBTR projected a $3.3M salary as well.
Nova, who turned 28 on Monday, didn't receive a raise this offseason because he only made four starts last year before undergoing Tommy John surgery. Those four starts were really bad too — he had a 8.27 ERA (6.91 FIP) with 40 base-runners allowed in 20.2 innings. Nova had his elbow rebuilt in late-April and isn't expected to return until May or June of this coming season.
Friday is the deadline for teams and players to submit salary figures for arbitration, but the Yankees rarely let it get that far. They tend to sign their players before figures are exchanged. With Nova and Esmil Rogers both signed, the team's only remaining arbitration-eligible players are Nathan Eovaldi (projected for $3.1M), Michael Pineda ($2.1M), and David Carpenter ($1.1M).