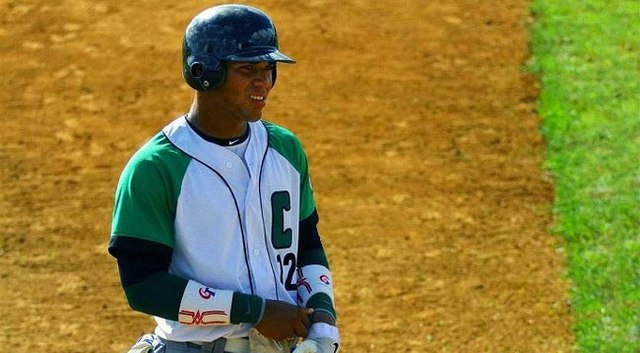 For the second straight day, 19-year-old Cuban infielder Yoan Moncada was in Tampa for a private workout with the Yankees, reports George King. It was his second straight day at the complex and third private workout with the team overall. They first worked him out last month before bringing him back this week.
Here are some more details on this week's workouts, courtesy of King:
On Thursday, for the second straight day, the Yankees held a private workout for the 19-year-old switch-hitter that was attended by club scouts, team officials and general partner Hank Steinbrenner, who is rarely seen around the team.

Wednesday night's workout was held at George M. Steinbrenner Field under the lights. Moncada took ground balls at second and third and faced live minor league pitching. On Thursday the showcase was shifted to the minor league complex and conducted in daylight, and he again faced minor league hurlers.
King says the Yankees don't want to pay Moncada the $30M to $50M bonus it will take to sign him, which seems like typical Yankees posturing. They always seem to say "we like him, but not at that price" whenever they really want someone.
Moncada's agent David Hastings has said they hope to sign soon, perhaps by Monday, though that didn't seem like a firm deadline. Whoever signs him is going to have to pay a 100% tax on the bonus. Steinbrenner being at yesterday's workout seems to indicate ownership wants to see Moncada firsthand before giving the thumbs up to sign him. Either that or Hank had nothing better to do. Intrigue!