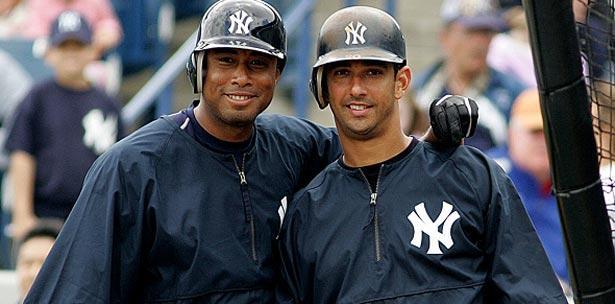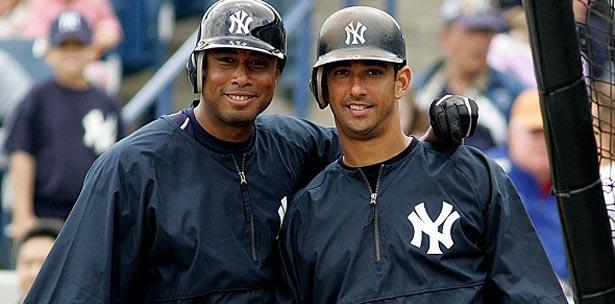 Over the weekend, word got out the Yankees are planning to retire No. 46 and honor Andy Pettitte with a plaque in Monument Park this August. According to both Mark Feinsand and Andrew Marchand, the team is also planning to honor Bernie Williams and Jorge Posada at some point and are "likely" to retire Nos. 51 and 20.
The Yankees retired Joe Torre's No. 6 last year and also dedicated monuments to Tino Martinez, Paul O'Neill, and Goose Gossage. When they made those official announcements, the team said the "ceremonies are part of a recognition series that will include Bernie Williams in 2015," so the Bernie news isn't surprising. It's unclear when Posada will be honored. Perhaps that won't be until 2016.
Needless to say, both Williams and Posada are very deserving of having their numbers retired as homegrown star players, with Posada being a borderline Hall of Famer. (I'm not sure he'll get in, but he has a case.) Both were key pieces of the most recent Yankees dynasty and all-around awesome players who helped create a generation of success for the franchise.
At some point soon the Yankees will retire No. 2 in honor of Derek Jeter. With Nos. 6 and 42 recently retired, Jeter, Pettitte, Bernie, and Posada are the team's only obvious remaining candidates to have their numbers retired. (There's zero chance No. 13 will be retired.) So while there are will be several ceremonies bunched together in the span of two or three years, they figure to be the last number retirement ceremonies for a while.