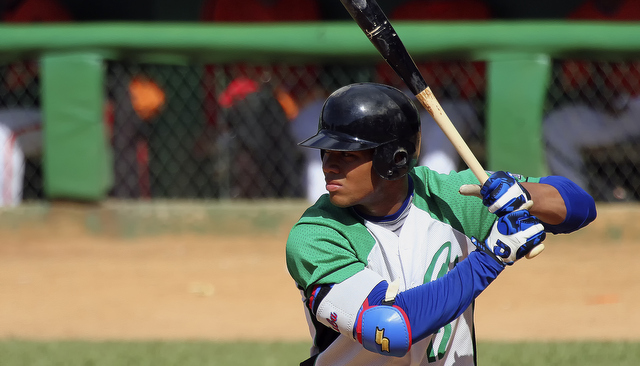 10:43am: Brian Cashman told Dan Barbarisi the team made their "final and best offer" yesterday but were told by David Hastings, Moncada's representative, it wasn't good enough.
10:15am: The Yankees offered Moncada $25M and were willing to go to $27M, according to Sherman. So they were outbid by $4.5M, which is really $9M with the penalty. Though that assumes Boston wouldn't have raised their offer. Either way, they bid just enough to not get him.
9:53am: Joel Sherman says Moncada is getting $31.5M. Add in the penalty and it's $63M total.
9:12am: Once again, the Yankees did not sign a top Cuban free agent. Jesse Sanchez reports the Red Sox have agreed to sign 19-year-old infielder Yoan Moncada for a bonus in the $30M range. Including the tax for exceeding their bonus pool, the total investment is $60M up front.
The Yankees worked Moncada out privately three times, including twice last week. By all accounts the team loved his talent, so it seems they fell short financially, which is dumb. Hal Steinbrenner and the rest of the brass have been talking about building from within and yet they stopped short of signing a projected star.
The Yankees have not signed a top Cuban free agent since Jose Contreras more than a decade ago, and he blew up in their face. At some point they're going to have to get back in the game though. They can't ignore a talent source like that, especially since several top Cuban players have actually exceeded expectations (Jose Abreu and Yasiel Puig, specifically.)
Because they exceeded their spending pool last summer, the Yankees will not be able to sign an international player for more than $300,000 during the 2015-16 and 2016-17 signing periods. Moncada was basically their last chance to land a top international talent for nothing but money for another two years.