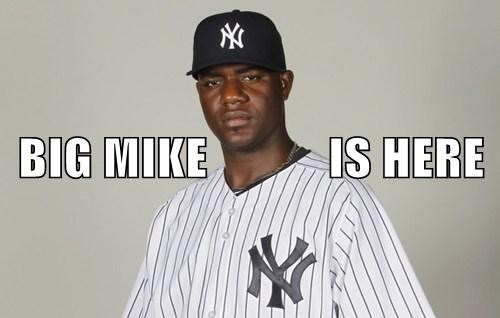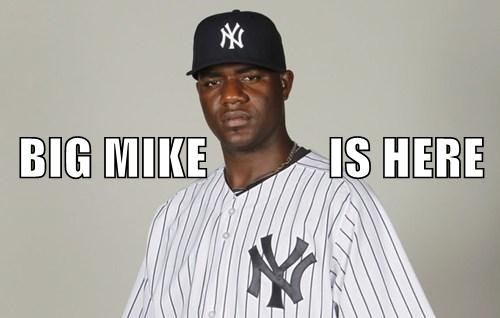 The Yankees needed last night's win in the worst way and they have the right guy on the mound tonight to help turn that singular win into the start of a winning streak. With Masahiro Tanaka not pitching like 2014 Masahiro Tanaka at the moment, Michael Pineda is the staff ace, the one starter with no real performance concerns. It's all health with him.
Alex Rodriguez is making his first start of the season at third base and I like that Joe Girardi is sending him out there during a Pineda start. Big Mike is not a ground ball pitcher (career 37.4% grounder rate), he's a pop-up pitcher, so A-Rod's lack of range won't be as much of an issue with him on the mound. I'm sure Buck Showalter will have one of his guys bunt towards third though. Maybe even Alejandro De Aza leading off the game. Here's the starting lineup:
CF Jacoby Ellsbury
LF Brett Gardner
DH Carlos Beltran
1B Mark Teixeira
3B Alex Rodriguez
RF Chris Young
C John Ryan Murphy
SS Didi Gregorius
2B Gregorio Petit
RHP Michael Pineda
The Yankees are in Baltimore to start a three-game series with the Orioles. Here is the O's lineup.
It is on the cool side (mid-60s) and, as always, humid as hell in Baltimore. There is some rain in the forecast but not until later tonight, after midnight or so. It shouldn't be an issue unless they play another 19 innings or something. Tonight's game will begin a little after 7pm ET and you can watch on WPIX locally and ESPN nationally. Enjoy the game.
Daily Roster Move: RHP Kyle Davies was designated for assignment and RHP Joel De La Cruz was called up, the Yankees announced. De La Cruz threw three innings for Double-A Trenton on Friday and should be good for a few innings of long relief today, if necessary. He's the guy the Yankees tried to send to the Cubs for Alfonso Soriano rather than Corey Black two years ago.
Injury Update: Jose Pirela (concussion) has been cleared to resume baseball activities and should begin playing in games next week. Brendan Ryan (calf) is making progress and hopes to return to the team in early May. [Ryan Hatch, Dan Barbarisi]