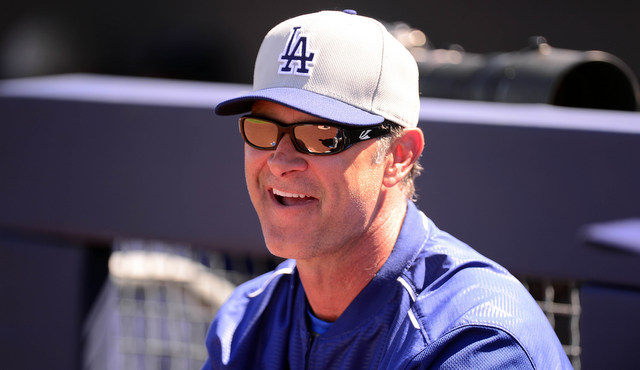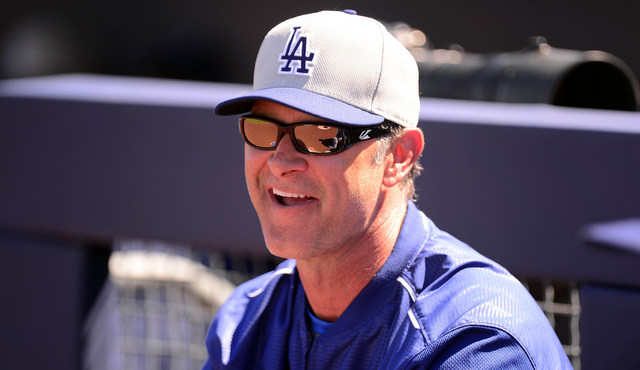 Opening Day is now only three days away. We've spent the last four weeks previewing the Yankees and the upcoming season, and yesterday we broke down the rest of the AL East. Today we're going to wrap up our 2015 Season Preview series with a quick preview of the other 25 teams in baseball. After all, the Yankees are going to have to try to beat those teams this season too.
If you've come here looking for a serious preview post, you're not going to get it. It's Friday afternoon, Opening Day is right around the corner, and this year's preview series is over. Instead, we're going to have some fun and preview those other 25 teams in Haiku form. I encourage you to tell me how much my haikus suck and to make some of your own — pro tip: use the Haiku Counter to make sure you have the right number of syllables — and leave 'em in the comments. Enjoy.
Atlanta Braves
Traded their best bats
For a whole bunch of pitchers
They know scoring's down?
Arizona Diamondbacks
Is Nuno their ace?
The answer just might be yes
Payback for '01!
Chicago Cubs
Bleachers aren't ready?
No prob, Bryant won't notice
He's in Iowa
Chicago White Sox
D-Rob and Melky
Back together in ChiTown
Growing ugly beards
Cincinnati Reds
Good enough to win?
Nah, not in that division
Can we have Cueto?
Cleveland Indians
Brantley is awesome
Kluber is really great
World Series pick? Eh
Colorado Rockies
Troy's still a Rockie
Kyle Kendrick, OD SP?
Wait for ski season
Detroit Tigers
Miggy, Price, V-Mart
Lots of stars and real big names
Bullpen still a mess
Houston Astros
I don't understand
You won "process World Series?"
That doesn't exist
Kansas City Royals
Pennant last season
Volquez is replacing Shields?
For real? Yeah, for real
Los Angeles Angels
They have that Trout guy
I wish the Yankees had him
It's Teixeira's fault!
Los Angeles Dodgers
Kershaw is the best
Donnie Baseball gets his ring?
If not, just blame Puig
Miami Marlins
Paid Giancarlo
They're going for it again
When's next fire sale?
Milwaukee Brewers
They all hate Ryan Braun
But not as much as A-Rod
This team is boring
Minnesota Twins
Phil's still homer prone
Nunez's helmet still falls off
Just like the old days
New York Mets
Take back New York, huh?
Orange and blue like the Knicks
But with fewer fans
Oakland Athletics
Ballpark is ugly
Beane traded everyone again
What's a Stephen Vogt?
Philadelphia Phillies
Rebuild? Finally!
Cole will be traded real soon
Then skip to next year
Pittsburgh Pirates
Cervelli pumps fist
McCutchen cut his dreads
A World Series team?
St. Louis Cardinals
Contender again
Such a boringly good team
Gets boring haiku
San Diego Padres
Kemp, Upton, Myers, Shields
But what about Yangervis?
Solarte Partay!
San Francisco Giants
The World Series champs
But it's an odd number year
So no repeat then
Seattle Mariners
You can have Robbie
You are still stuck with Jack Z.
Yankees win the trade
Texas Rangers
Could this be the year
That Elvis Andrus will hit?
Hah, made myself laugh
Washington Nationals
Awesome rotation!
Future Yankee Bryce Harper
Has nice ring to it