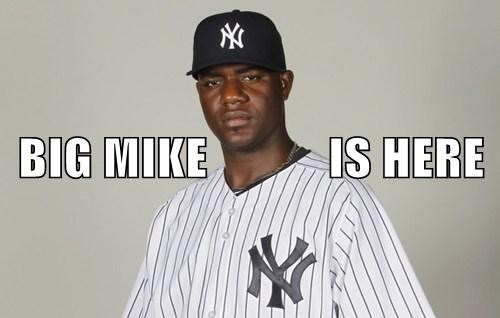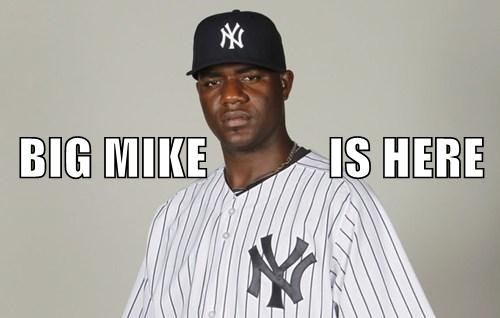 This afternoon will be the Yankees' last home game for 12 days. They just wrapped up a six-game road trip, came home for this four-game series against the Orioles, and will now head back out on the road for nine more days. Fifteen of 19 games on the road is what this stretch is. Long time to be away from the Bronx.
Anyway, the Yankees have already clinched at least a tie of this series with the O's, and that's nice, but dammit I want the series win. The Yankees are playing very well, as well as they have at any point in the last three years, and they just had a stretch of five straight series wins snapped. I want them to get back up on that horse and win this series, especially since their ace is on the mound against a division rival. Here is Baltimore's lineup and here is New York's lineup:
CF Jacoby Ellsbury
LF Brett Gardner
DH Alex Rodriguez
1B Mark Teixeira
C Brian McCann
RF Carlos Beltran
3B Chase Headley
2B Stephen Drew
SS Didi Gregorius
RHP Michael Pineda
The weather today is the same as yesterday. Overcast and on the cool side, but there's no rain in the forecast. This afternoon's game is set to begin at 1:05pm ET, and you can watch live on YES locally and MLB Network nationally, depending on where you live. Enjoy the game. And happy Mother's Day to all you moms out there.
Injury Update: Masahiro Tanaka (wrist, forearm) played catch again today, this time from 90 and 120 feet. Everything is going well and he is reporting no issues.