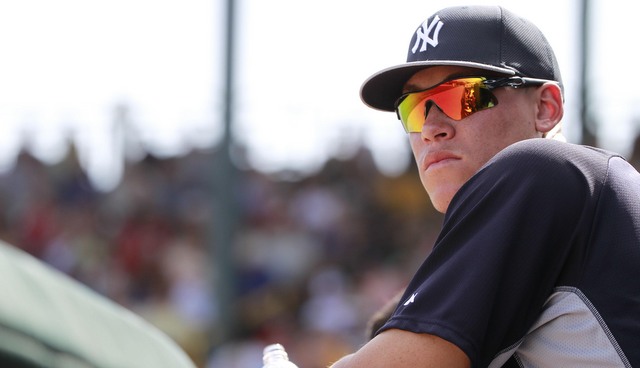 Outfielder Aaron Judge and catcher Gary Sanchez have been selected to participate in the 2015 Futures Game, MLB announced earlier today. Judge will suit up for Team USA and Sanchez will play for the World Team, because duh. The full rosters are right here. Baseball America has free mini-scouting reports on all the players as well: Team USA and World Team.
Judge, 23, is New York's best prospect. He is hitting .277/.345/.500 (139 wRC+) with 16 doubles and 12 home runs in 66 games this season, most with Double-A Trenton and a handful with Triple-A Scranton. Judge stands out for his size (6-foot-7 and 230 lbs.) and his raw power, though he has a line drive approach in games, so he doesn't always tap into his pop. His athleticism and right field defense are assets as well and often overlooked.
The 22-year-old Sanchez is currently on the Double-A DL with a bruised hand after being hit by a foul tip, though the injury is considered minor and he's expected back soon. Sanchez is hitting .256/.313/.432 (113 wRC+) with seven doubles and eighth homers in 45 games with the Thunder in 2015. He's a bat first prospect with big power who is still trying to improve behind the plate so he can catch long-term.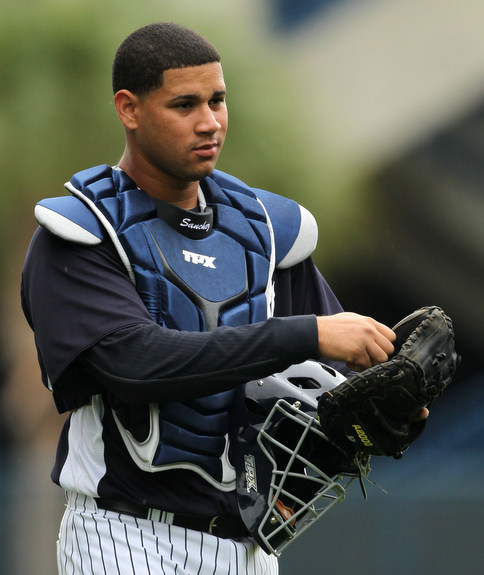 Teams do have input for the Futures Game — Bill Shaikin says the Dodgers didn't approve Corey Seager's selection even though he's the best prospect in the minors right now, for example — so it's possible the Yankees declined to allow right-hander Luis Severino to participate, possibly because they are considering calling him up at some point. Then again, players who are called up are simply replaced on the Futures Game roster. Who knows?
It's also possible the Yankees pushed for Sanchez to be included so they could showcase him for trades. Crazy? Maybe. But Peter O'Brien was a Futures Gamer last summer and was then traded a few weeks later. If Sanchez goes 0-for-2 in the Futures Game, no one blinks an eye. But if he homers off a top pitching prospect, well hey now, someone will take notice of that. It's a no-lose situation for the Yankees. Well, unless Sanchez gets hurt, but you know what I mean.
This is the first Futures Game selection for both Judge and Sanchez. Severino and O'Brien represented the Yankees last season and Rafael DePaula the year before that. The Futures Game is Sunday, July 12th in Cincinnati. The final day before the All-Star break. Congrats to Judge and Sanchez. It's always cool to be recognized as one of the best prospects in the game.