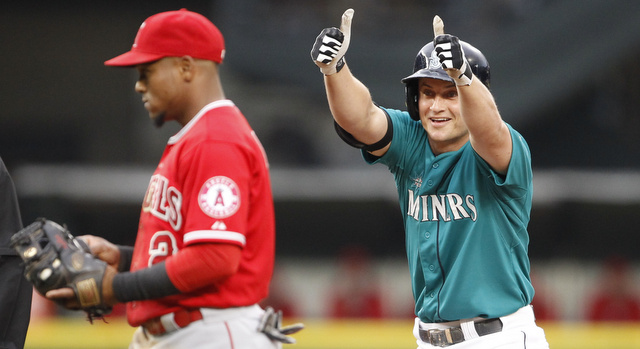 The All-Star break is (finally) over and the Yankees return tonight with the first of three against the Mariners. That means Robinson Cano is back in New York for the third time as a Mariner — they played one series in the Bronx last season, but one game was rained out and had to be made up later in the summer. Also, Jesus Montero is back! He was called up from Triple-A not too long ago. The Yankees swept three games from the Mariners in Seattle last month.
What Have The Mariners Done Lately?
The Mariners split a four-game series with the Angels before the All-Star break and they've been alternating wins and losses for 12 games now. (They're due for a win tonight if that pattern continues.) Seattle has been a huge disappointment this year, lots of people were expecting them to win the division, but they're 41-48 with a -48 run differential. That's the second worst record in the AL.
Offense & Defense
You're not going to believe this, but the Mariners are one of the worst offensive teams in baseball this season. Crazy, I know. Never happens. They're averaging 3.51 runs per game with a team 91 wRC+. Manager Lloyd McClendon's offense is healthy too. No position players on the DL or even day-to-day.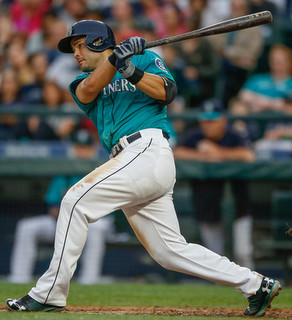 Cano (85 wRC+) is in the middle of the worst season of his career, though I suspect you already knew that. He's been much better over the last two weeks or so (133 wRC+). That's still not the Robbie we remember, but it's a lot better than what he was doing earlier this season. DH Nelson Cruz (158 wRC+) has 21 homers this season — he hit 18 homers in his first 46 games and has hit three homers in his last 41 games. Zoinks.
3B Kyle Seager (114 wRC+) has been solid and OF Seth Smith (130 wRC+) is killing the ball in a platoon role. SS Brad Miller (109 wRC+), OF Austin Jackson (84 wRC+), DH Mark Trumbo (94 wRC+), and 1B Logan Morrison (92 wRC+) all play everyday. Montero (59 wRC+ in extremely limited time) has seen time at first. C Mike Zunino (45 wRC+) is the regular catcher and OF Dustin Ackley (85 wRC+) and OF Franklin Gutierrez (108 wRC+ in limited time) are platooning in the outfield. Yes, Gutierrez is back in baseball. C Jesus Sucre (-93 wRC+) and IF Chris Taylor (24 wRC+) are on the bench.
The Mariners have a surprisingly weak team defense. Cano and Seager are both excellent and Zunino's a stud behind the plate, plus Jackson can still go get it, but there's not a whole lot to see besides that. Cruz has actually played more right field (49 games) than DH (38 games) and he's abysmal in the field, same with Smith and Montero. Miller has a knack for hilarious errors. LoMo's okay around the bag but won't wow anyone. Cano, Seager, and Jackson … hit it to anyone but them.
Pitching Matchups
Friday (7pm ET): RHP Masahiro Tanaka (vs. SEA) vs. LHP Mike Montgomery (vs. NYY)
Montgomery, 26, is a well-traveled former top prospect. He's was part of the James Shields/Wil Myers swap a few years ago before going to Seattle for Erasmo Ramirez before the season. Montgomery has a 2.29 ERA (3.66 FIP) in eight starts and 55 innings this year with low strikeout (15.7%), walk (6.0%), and home run (0.65 HR/9) rates. His grounder rate (46.1%) is about average. He has a reverse split (.364 vs. .241 wOBA in favor of lefties) in his brief big league time. Montgomery's fastball sits low-90s and his best pitch is a fading low-80s changeup. He's settled on mid-70s curveball as his primary breaking ball and will mix in upper-80s cutters. Montgomery held the Yankees to one run in six innings in his MLB debut last month.
Saturday (1pm ET): RHP Michael Pineda (vs. SEA) vs. RHP Hisashi Iwakuma (vs. NYY)
A lat strain sent the 34-year-old Iwakuma to the DL for two and a half months earlier this year, and tomorrow will be his third start back. He has a 5.22 ERA (6.21 FIP) in five starts and 29.1 innings with few strikeouts (16.5%), few walks (4.1%), an average number of grounders (46.3%), and all the homers (2.76 HR/9). All the homers. Righties (.390 wOBA) have hit him harder than lefties (.356 wOBA) so far this year. Iwakuma lives in the upper-80s with his sinker and throws low-80s splitters and sliders as well as a low-70s curveball. The split-finger is his go-to out pitch, as it is for many Japanese hurlers. The Yankees didn't see Iwakuma during the series in Seattle because he was still on the DL.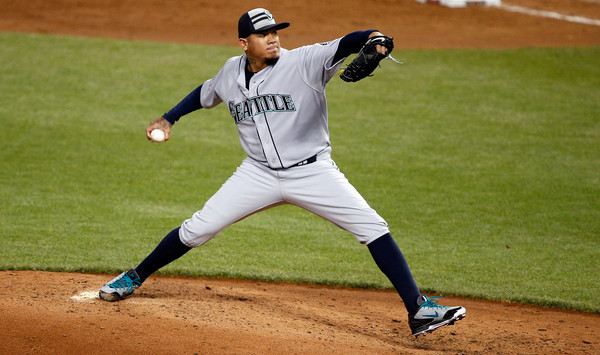 Sunday (1pm ET): LHP CC Sabathia (vs. SEA) vs. RHP Felix Hernandez (vs. NYY)
Hope you weren't expecting the Yankees to mix Felix this weekend. He has a 2.84 ERA (3.27 FIP) in 117.1 innings across 18 starts this year with very good to great everything: 24.1 K%, 7.5 BB%, 57.3 GB%, and 0.77 HR/9. Lefties (.292 wOBA) are having some more success against the 29-year-old than righties (.246 wOBA). These days Hernandez throws a fastball only 40% of the time or so — he favors his low-90s sinker over his low-90s four-seamer — and instead relies heavily on his upper-80s changeup. He throws that pitch more than one-third of the time, believe it or not. An upper-70s curveball is Felix's preferred breaking ball, though he'll also throw a bunch of mid-80s sliders per outing. The Yankees scored seven runs in 4.2 innings against Hernandez last month, but I wouldn't bet on a repeat.
Bullpen Status
The Mariners only have a six-man bullpen right now, but they do have an open roster spot, so someone will get called up before tonight's game. RHP Carson Smith (1.73 ERA/1.95 FIP) and RHP Fernando Rodney (5.50/5.27) have been sharing the closer's job of late. Smith is the high-leverage guy — he comes in to get the big outs regardless of whether they're in the eighth or ninth inning.
RHP Mark Lowe (0.64/1.61) is the Seattle's only other righty reliever. LHP Joe Beimel (2.73/4.03) is the matchup lefty, former Yankees LHP Vidal Nuno (2.39/2.96) is the long reliever, and LHP David Rollins (12.46/4.92 in very limited time) was just called up not too long ago. Both bullpens are fresh thanks to the All-Star break, but check out our Bullpen Workload page for the status of New York's top relievers anyway. Then head over to Lookout Landing and USS Mariner for the latest on the Mariners.