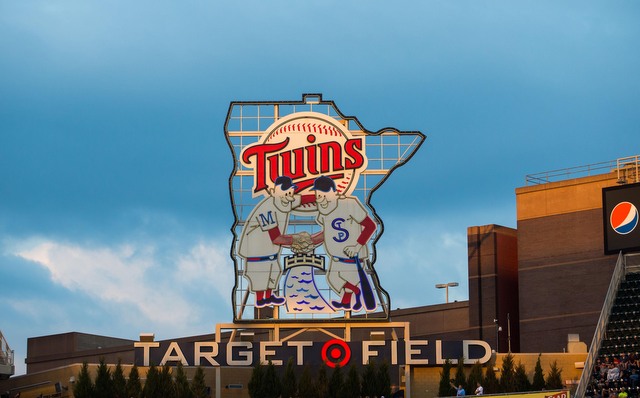 This is a new era of Twins baseball. Longtime manager Ron Gardenhire was fired following last season and has been replaced by Hall of Famer Paul Molitor. I'm sure the Yankees are sad to see Gardenhire go. They were 76-28 (.731) against the Twinkies during the Gardenhire era (2002-14), including the postseason. Four of those Yankees losses came against peak Johan Santana from 2004-06. So yeah. The Gardenhire era was good to the Bombers.
What Have The Twins Done Lately?
The Twins are good! Though things haven't gone well lately. They beat the Angels yesterday but lost four straight prior to that. They won seven of eight before that. Minnesota is 51-44 with a +7 run differential overall, leaving them 6.5 games behind the Royals in the AL Central. They are sitting in a wildcard spot, however. This is the first meeting of the season between the Yankees and Twins.
Offense & Defense
With an average of 4.17 runs per game and a team 91 wRC+, the Twins are a below average offensive team. That's not surprising given Target Field, their spacious home ballpark, where this three-game series will be played. Minnesota is without superprospect OF Byron Buxton, who is on the DL with a thumb strain. He is not due back this series. That's a shame, I would have liked to have seen him in action.
Anyway, Molitor's offense is still headlined by the handsome 1B Joe Mauer (99 wRC+), who is more name value than actual production these days. Mauer still has the prettiest swing in baseball though. Look at this thing:
Flawless. No sweeter swing out there. With Mauer on the decline, Minnesota's top hitter is 2B Brian Dozier (129 wRC+), who's really good, not just Twins good. 3B Trevor Plouffe (112 wRC+) and OF Torii Hunter (103 wRC+) are Dozier's supporting cast. DH Miguel Sano (156 wRC+ in very limited time) has enormous raw power I hope to not see this weekend. Good on the Twins for calling up their top prospects because they were the best options at positions of need.
The rest of Molitor's regular lineup includes C Kurt Suzuki (60 wRC+), OF Eddie Rosario (90 wRC+), OF Aaron Hicks (93 wRC+), and SS Danny Santana (48 wRC+). Former Yankees farmhand C Eric Fryer (102 wRC+ in very limited time) and former Yankee UTIL Eduardo Nunez (112 wRC+) are both on the bench. Nunie is having himself a nice little year in a part-time role. Fryer came to the Yankees from the Brewers for Chase Wright (!) in February 2009 and was then flipped to the Pirates for Eric Hinske at the deadline that year. UTIL Eduardo Escobar (86 wRC+) and OF Shane Robinson (70 wRC+) are the other two bench players.
The Twins are slightly below average defensively overall despite having standout defenders up the middle — Suzuki, Dozier, Santana, and Hicks are all at least above-average in the field. The corners are pretty bad, particularly the range-challenged Hunter and Plouffe. Mauer doesn't move too well these days after catching all those years. They're good defensively at the important positions. Everywhere else … eh.
Pitching Matchups
Friday (8pm ET): RHP Michael Pineda (vs. MIN) vs. RHP Phil Hughes (vs. NYY)
Philbert! St. Philip of Hughes has a 4.15 ERA (4.63 FIP) in 123.2 innings this year, so after his stellar breakout campaign a year ago, he's gone right back to being the guy he was with the Yankees from 2010-13. His strikeout rate is way down (14.1%), he still isn't getting any grounders (34.4%), and his walk rate is miniscule (2.3%). Following a one-year reprieve, Phil's home run rate has shot back up into normal Phil Hughes territory (1.67 HR/9 in 2015 after 0.69 HR/9 in 2014). Righties (.354 wOBA) have been hitting him harder than lefties (.327 wOBA), which is the opposite of his career history. Hughes, 29, sits in the low-90s with his four-seamer and a touch below that with his cutter. He also throws a mid-70s curveball and very few mid-80s changeups. More than 80% of his pitches are fastballs. Hughes is fairly predictable.
Saturday (7pm ET): LHP CC Sabathia (vs. MIN) vs. LHP Tommy Milone (vs. NYY)
Milone, 28, has pitched to a 3.38 ERA (4.71 FIP) in 69.1 innings this season. He's given up a ton of fly balls (38.5% grounders) and homers (1.43 HR/9) with few strikeouts (16.8%) and walks (7.6%). Milone has gotten knocked around by righties (.363 wOBA) but has dominated lefties (.217 wOBA). Might be worth starting John Ryan Murphy over Brian McCann tomorrow because of that platoon split. Sunday's a day game after a night game, so McCann is likely to sit anyway. Might as well just start Murphy against Milone on Saturday and McCann on Sunday instead of vice versa. Anyway, Milone is a soft tosser, averaging 87.5 mph with his four-seam fastball this season. His two-seamer and cutter are a tick below that. Low-80s changeups and low-70s curveballs are Milone's two offspeed offerings.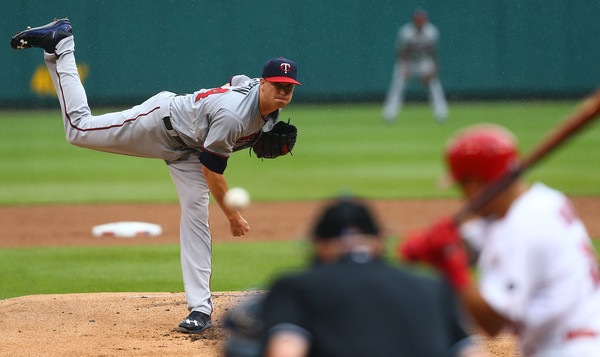 Sunday (2pm ET): RHP Nathan Eovaldi (vs. MIN) vs. RHP Kyle Gibson (vs. NYY)
Man, I absolutely loved Gibson back during the 2009 draft. I thought he would end up somewhere along the lines of what Matt Harvey is today. The Twins took Gibson with the 22nd overall pick, seven picks before the Yankees took Slade Heathcott. I was crushed. I hoped he would keep falling. Anyway, the 27-year-old Gibson has a 3.19 ERA (3.89 FIP) in 118.2 innings with a great ground ball rate (54.6%) and slightly lower than average strikeout (17.1%), walk (7.5%), and homer (0.83 HR/9) numbers. He has a reverse split this year (.318 vs. .285 wOBA in favor of righties), which is the opposite of the rest of his career to date. Gibson's fastballs sit in the low-90s and he throws approximately two two-seamers for every one four-seamer. A mid-80s slider is his go-to breaking ball, and he'll also throw plenty of mid-80s changeups per start. Gibson's not the pitcher I thought he would be, but he is pretty good.
Bullpen Status
Believe it or not, the Twins have a below average bullpen (3.87 ERA/4.12 FIP). You'd think they'd have a solid relief crew given their record. Molitor does have a dominant closer in LHP Glen Perkins (1.37/2.23), so if they have a lead after eight, it's close to an automatic win. RHP Blaine Boyer (2.81/4.32) has been setting up and LHP Brian Duensing (5.32/3.95) sees left-on-left matchup work.
RHP Casey Fien (4.30/4.50), RHP Trevor May (4.43/3.29), LHP Ryan O'Rourke (0.00/1.94 in very limited time), and Rule 5 Draft pick RHP J.R. Graham (3.53/4.63) round out the eight-man bullpen. Perkins pitched yesterday and May threw 53 pitches in two innings on Wednesday, otherwise the bullpen is fresh. Head over to our Bullpen Workload page for the status of Joe Girardi's bullpen. then head over to Twinkie Town and Aaron Gleeman's site for the latest on the Twins.