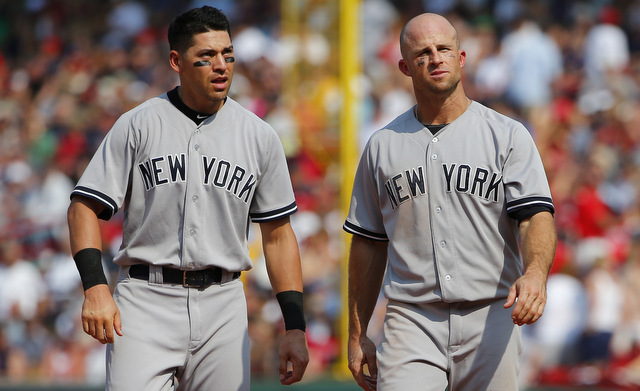 Baseball is back. The All-Star break is over and we're heading into the dogs days of summer. The Yankees are the team to beat in the AL East right now. They have a nice little 3.5-game lead in the division and have the best combination of offense and pitching among the five clubs, though they're certainly not without their flaws. The trade deadline is two weeks from today, by the way.
Robinson Cano and the Mariners are in the Bronx to start a three-game series this weekend. I don't blame Robbie one bit for taking the extra $65M from the Mariners, I would have done the same thing, but I would be lying if I said it wasn't satisfying to see Seattle near the bottom of the standings while the Yankees are in first place. Here is Seattle's lineup and here is New York's lineup:
CF Jacoby Ellsbury
LF Brett Gardner
DH Alex Rodriguez
1B Mark Teixeira
C Brian McCann
RF Chris Young
3B Chase Headley
SS Didi Gregorius
2B Rob Refsnyder
RHP Masahiro Tanaka
The weather has been very nice in New York all day. Sunny, a few clouds, temperatures in the upper-70s without much humidity. Pretty great, actually. There is some rain in the forecast tonight but not until the wee hours of the morning. First pitch tonight is scheduled for 7:05pm ET and can be seen live on YES locally and MLB Network nationally. Enjoy the game.
Roster Move: Brendan Ryan (back) has been activated off the 15-day DL and Gregorio Petit was sent down to Triple-A Scranton, the Yankees announced. It'll be interesting to see what happens when Carlos Beltran (oblique) is ready to be activated in a day or two.