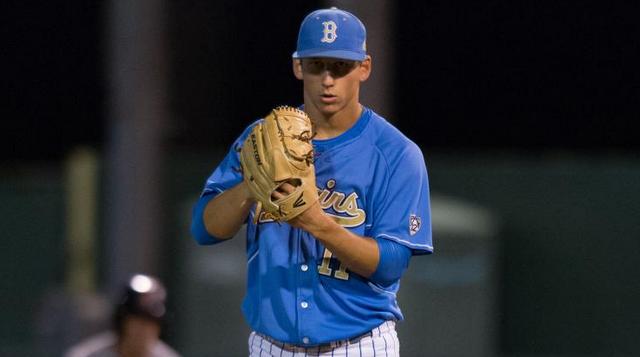 According to Jon Heyman, the Yankees are still negotiating with first round pick UCLA RHP James Kaprielian, and he is expected to receive a bonus in the $3M range. Slot money for the 16th overall pick is just over $2.44M. The signing deadline is two weeks from tomorrow and I have no reason to think Kaprielian won't sign. Special assistant Jim Hendry is reportedly leading negotiations.
Kaprielian is a Scott Boras client and Boras has a tendency to go right up to the deadline with his top players so he can milk every last penny out of the team's draft pool. And would you look at that, our 2015 Draft Pool Tracker shows the Yankees have approximately $3M left to spend on draft picks before getting hit with penalties for exceeding their bonus pool. Coincidence Kaprielian is expected to sign for $3M or so? Nope.
The Yankees signed 20th rounder 1B Isiah Gilliam to an overslot $550,000 bonus earlier this week, so 31 of their 41 draft picks are locked up. New Jersey LHP Andrew Miller (34th round) and Florida HS SS Deacon Liput (39th) are their only remaining overslot candidates and both figure to head to school. That was always the case. The Yankees signed all of their non-Kaprielian picks in the top ten rounds, so here's no draft pool wiggle room.
Kaprielian, 21, had a 2.02 ERA with 114 strikeouts and 33 walks in 106.2 innings this season. Everything you need to know about him is right here.