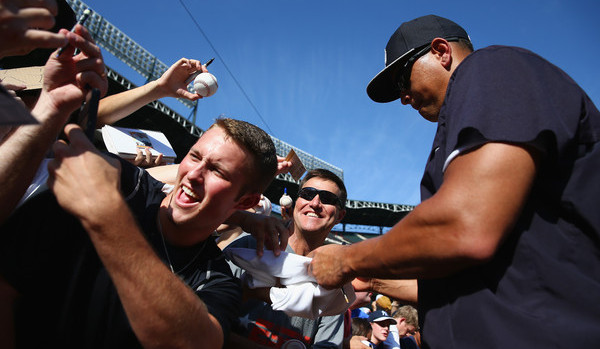 The Yankees and Blue Jays resume their three-game series early this afternoon. Until then, check out these stray links and news items to help you pass the time.
Pre-game ceremony for A-Rod's 3,000th hit
This is rich. The Yankees will hold a special on-field pre-game ceremony for Alex Rodriguez's 3,000th career hit later this season, the team announced. It'll be held Sunday, September 13th, before the team's 1pm ET game against the Blue Jays. They ask you to be in your seats by 12:30pm ET. So just a few weeks after refusing to pay A-Rod his $6M home run milestone bonus because they claimed it was unmarketable, the Yankees are honoring Alex for his 3,000th hit. Guess they're hoping for a late-season attendance bump.
MLB.com's farm system rankings
Jim Callis posted his updated ranking of the top ten farm systems this week, and the Yankees placed tenth. I'm not sure where Callis had the Yankees coming into the season, but most other publications had them in the 18-25 range. "New York has position prospects at every spot on the diamond, including speedy shortstop Jorge Mateo (No. 99), sweet-swinging second baseman Robert Refsnyder and slugging catcher Gary Sanchez," wrote Callis. I don't know if the Yankees truly have a top ten system yet — this is just one person's rankings, of course — but the system is clearly on the rise, even if Severino graduates to the big leagues before the end of the season.
Baseball America's Best Tools
Baseball America published their annual Best Tools survey this week, in which they poll managers, coaches, scouts … basically everyone about the best players and best tools in their individual leagues. Several Yankees players and prospects appeared throughout the survey, so here's a quick rundown:
All of the surveys are free, you don't need a subscription, so click the links and you can read through each category and each league. Obviously this is all very subjective — I can't imagine there are many Yankee fans who consider Gardner the best bunter in the AL — but I've always found it interesting and fun to see who coaches and scouts feel have the best skills.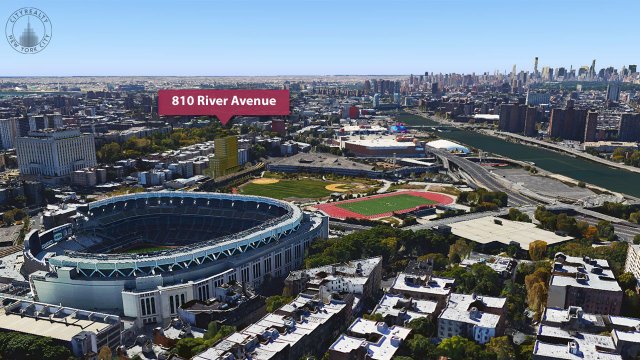 New apartment tower being built next old Yankee Stadium site
According to Ondel Hylton, a new 17-story apartment building is being built on River Ave. between 157th and 158th Streets, on the old Ball Park Lanes site. (The bowling alley closed years ago.) The 134-unit building at 810 River Ave. is right across the street from the old Yankee Stadium site and is a few blocks away from the new Stadium. The neighborhood was re-zoned for buildings up to 30 stories back in 2009, and this is the first new high-rise going up in the area. Construction started in May.
CLEAR comes to Yankee Stadium
As you know, MLB mandated all 30 ballparks must have metal detectors at the entrances this season, which is a total pain. Couldn't be any less convenient and, frankly, it doesn't make me feel any safer. (Not that I've ever felt unsafe at a game, but that's besides the point.) The Yankees recently partnered up with CLEAR to expedite the process, the team announced. It's the same biometrics technology they use at airports for TSA pre-check. You can sign up at Gate 4, and, if approved, you'll be able to simply scan your finger at a designated fast access lane and skip the whole metal detector process. Yankee Stadium is the third stadium with CLEAR technology, joining AT&T Park and Coors Field. So if you've ever wanted that airport experience at a ball park, this is your lucky day!