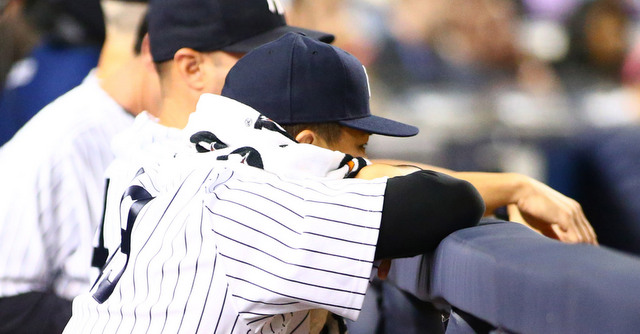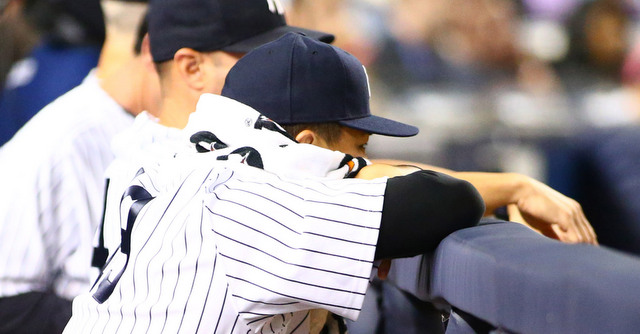 The Yankees and Indians continue their four-game series later this afternoon. Here are a few links worth checking out while you wait for first pitch.
Postseason schedule announced
MLB announced the 2015 postseason scheduled this week. Unlike the last two years, I can post this information and not feel like I am wasting a bunch of time. The full schedule can be found right here. Here are the dates potentially relevant to the Yankees:
Tiebreaker Game: Monday, October 5th (if necessary to determine division winner, second wildcard spot, etc.)
AL Wildcard Game: Tuesday, October 6th
ALDS: Thursday, October 8th through Wednesday, October 14th (best of five)
ALCS: Friday, October 16th through Saturday, October 24th (best of seven)
World Series: Tuesday, October 27th through Wednesday, November 4th (best of seven)
As always, the best-of-three LDS round includes off-days between Games Two and Three and between Games Four and Five. The best-of-seven LCS round and World Series have off-days between Games Two and Three and between Games Five and Six. The World Series will bleed into November unless there is a four-game sweep. There hasn't been a World Series game in November since 2010. The Yankees won the 2009 World Series on November 4th, as you surely remember.
Cashman preferred Tulowitzki to Jeter
Here's a fun anecdote. According to Sports Illustrated, Brian Cashman told Derek Jeter he would rather have Troy Tulowitzki at shortstop while in contract talks during the 2010-11 offseason. Here's the full blurb:
"Who would you rather have playing shortstop this year than me?" Jeter asked Cashman.

"Do you really want me to answer that?" Cashman replied. Jeter told him to go ahead, and he listed Tulowitzki, then the Rockies' shortstop who was in the midst of his first All-Star campaign. "We're not paying extra money for popularity," he added, "We're paying for performance."
Jeter was 36 at the time and coming off the worst season of his career. He and the Yankees eventually agreed to a new three-year contract with $51M, though reportedly ownership stepped in to wrap things up. SI has a profile of Cashman in this week's issue that has yet to make its way online.
Hey, as far as I'm concerned, Cashman did nothing wrong. He asked Jeter if wanted an answer, Jeter said yes, and Cashman gave him an honest answer. There needed to be a bad guy in those contract negotiations just to give the Yankees some sort of leverage. They couldn't go in there kissing Jeter's behind and willing to pay anything. I would have rather had Tulo instead of Jeter too.
FanGraphs' midseason prospect update
Over at FanGraphs, Kiley McDaniel posted an updated look at the top prospects in baseball. Dodgers 3B Corey Seager sits in the top spot and is followed by Twins OF Byron Buxton and Phillies SS J.P. Crawford. The Yankee shave three players among McDaniel's top 26 prospects: RHP Luis Severino (9th), OF Aaron Judge (22nd), and SS Jorge Mateo (25th). I doubt you'll see Mateo ranked that highly anywhere else this year or heading into next year. McDaniel seems to really believe in him.
Posada & Pettitte Day patches
Later today, the Yankees will honor Jorge Posada by retiring his No. 20. Then tomorrow they'll do the same for Andy Pettitte and retire No. 46. Both are very deserving in my opinion. It blows my mind anyone would try to argue otherwise. Anyway, in honor of their special days, the Yankees will wear Posada and Pettitte patches on their hats. Here they are: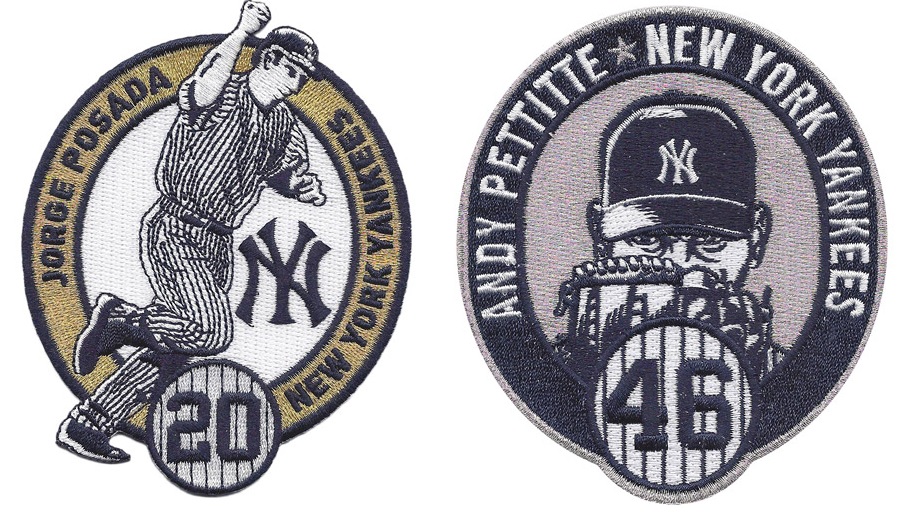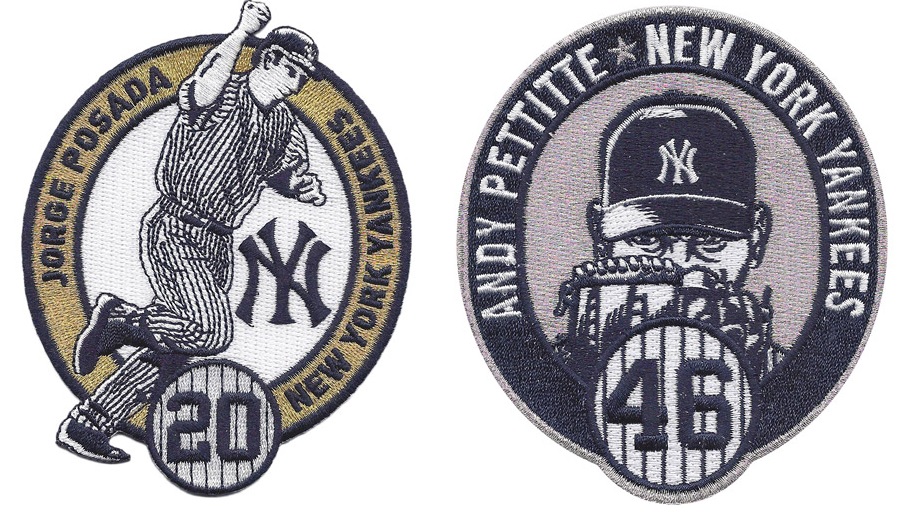 The Pettitte patch is A+ work. Posada … I'll give it a C. Good idea, not the best execution. Pettitte's stare was kinda his trademark and it makes for a good patch. Posada doesn't have that signature pose or image or whatever. (Maybe it's this?) Still pretty cool. I'm really looking forward to seeing the ceremonies the next two days.
MLB, MLBPA announce new domestic violence policy
MLB and the MLBPA announced their new domestic violence policy yesterday. The press release is right here (PDF link). It covers domestic violence, sexual assault, and child abuse. In a nutshell, the Commissioner's Office will investigate, the player will be placed on leave for up to seven days, and commissioner Rob Manfred can impose any discipline he chooses. There is no minimum or maximum suspension, and discipline is not dependent on whether there are charges or a conviction. After the Ray Rice situation and everything else going on in the NFL, MLB and the MLBPA did a good job getting an agreement worked out. Manfred has the ability to be heavy-handed from the start.
Some online streaming to start next season
According to John Ourand and Eric Fisher, MLB and FOX have agreed to a deal making games available for in-market online streaming. There's a catch: it only covers FOX affiliates. So Yankees fans in New York won't be able to watch YES online just yet. FOX holds local broadcast rights to 15 teams, so this does cover half the league. That's a start.
Part of the hold up with other broadcast networks is MLB's requirement that MLBAM's operation be in control to ensure the video security and quality, as well as a 4% rights fee. It'll end up costing regional networks like YES and SNY a couple million bucks to make games available online in-market, say Ourand and Fisher. Hopefully the other networks hammer out a deal soon. It's 2015. I'd like to be able to watch the Yankees on something other than my TV.
Update: Turns out the Yankees are covered by the FOX streaming deal. How about that? FOX owns a big stake in YES, remember. They bought in a few years ago.