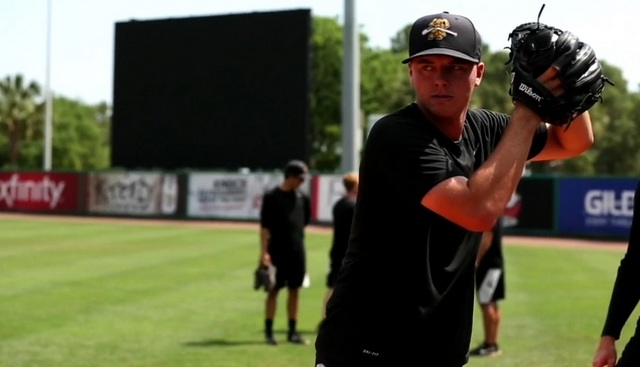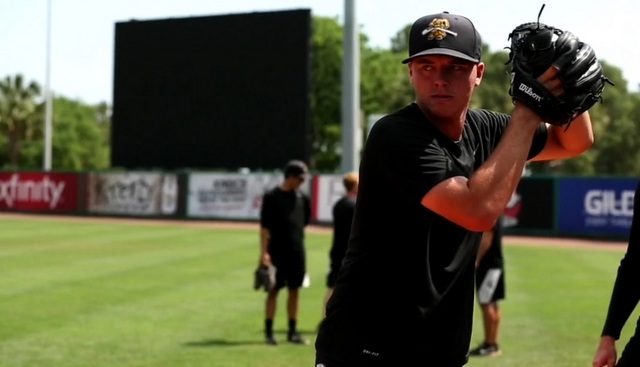 September 24th: Well, there has been a change of plans. MLB Pipeline reports Clarkin is instead heading to the Arizona Fall League, not Instructional League. That's a pretty big deal. The AzFL is much more competitive than Instructs and less informal too — Clarkin is returning to true game action. He must be perfectly healthy. Good news.
September 22nd: This is some pretty encouraging news. Left-handed pitching prospect Ian Clarkin has been added to this year's Instructional League roster, reports Josh Norris. Here is the original Instructional League roster. Instructs started last week and they start playing actual games next week.
Clarkin, 20, did not pitch at all during the minor league season this year due to an ongoing elbow issue. He was shut down with elbow inflammation in Spring Training, reportedly returned to throw some innings in Extended Spring Training in May, but had to be shut down again at some point.
According to assistant GM Billy Eppler, Clarkin has been on a throwing program in recent weeks, which advanced as far as facing hitters in live batting practice. Clarkin even posted a photo of himself throwing off a mound four weeks ago. The elbow injury, whatever it is, did not require surgery.
The assignment to Instructional League means Clarkin is healthy enough to pitch in actual games now, which is a big deal after the lost season. It's not much — Instructs only last about four weeks, so he'll get maybe 15-20 innings, if that — but it's better than nothing. He needs to get some innings under his belt this year. More than zero.
Clarkin was the third of the Yankees' three first round picks in the 2013 draft, following Eric Jagielo and Aaron Judge. The southpaw had a 3.12 ERA (3.65 FIP) with a 24.7% strikeout rate and a 7.6% walk rate in 75 innings last year, almost all with Low-A Charleston. He did made one late-season spot start with High-A Tampa.
I ranked Clarkin has New York's second best pitching prospect coming into the season because he's a four-pitch lefty — low-90s heater, cutter, changeup, curveball — with a bat-missing breaking ball to go with good location and deception. He doesn't necessarily have ace upside, but Clarkin is a no-doubt starter with few flaws. A boringly good prospect, I'd say.
Given how aggressively the Yankees have moved their prospects the last year or two, Clarkin might have made it to Double-A Trenton this summer, if healthy. That would have put him in position to help at the MLB level next year. Injuries happen, that's part of pitching, so Clarkin's development has hit a bump in the road. Hopefully next year he can pick right up where he left off in 2014.