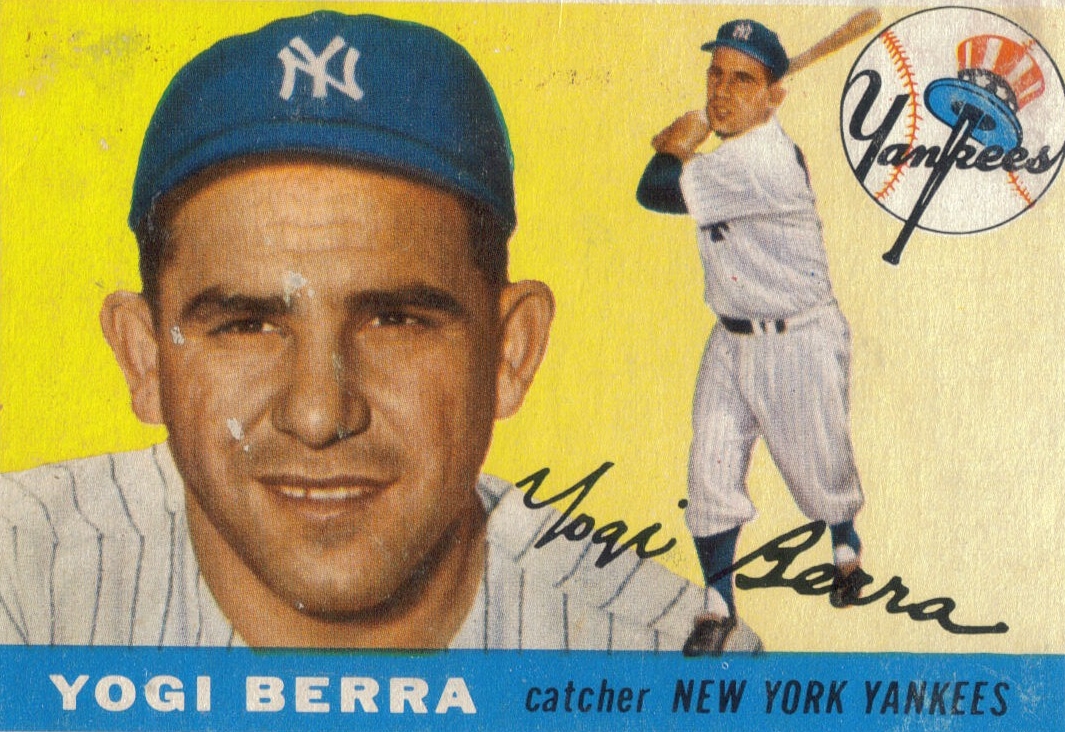 Yogi Berra passed away last night. He was 90. Chances are you've seen the news already. Consider this our memorial to Yogi, whose body may have perished but who will remain immortal through his words and acts as a baseball player and human being.
"Yogi Berra's legacy transcends baseball," said Hal Steinbrenner in a statement. "Though slight in stature, he was a giant in the most significant of ways through his service to his country, compassion for others and genuine enthusiasm for the game he loved. He has always been a role model and hero that America could look up to.
"While his baseball wit and wisdom brought out the best in generations of Yankees, his imprint in society stretches far beyond the walls of Yankee Stadium. He simply had a way of reaching and relating to people that was unmatched. That's what made him such a national treasure.
"On behalf of my family and the entire Yankees organization, we extend our deepest condolences to Yogi's family, friends and loved ones."
RIP Yogi.