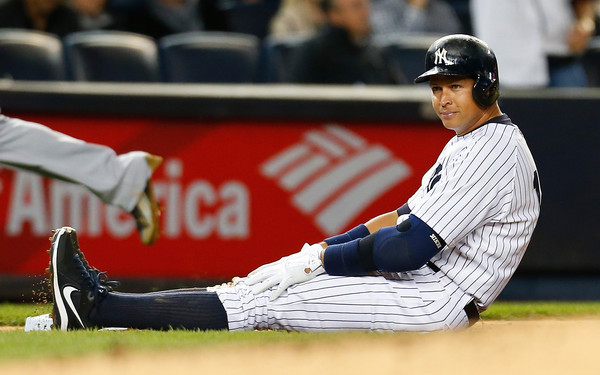 MLB and the BBWAA announced the three finalists for each of the four major awards Tuesday evening. That is the MVP, Cy Young, Manager of the Year, and Rookie of the Year. They've been announcing three finalists for a few years now as a way to drum up interest.
As expected, no Yankees were among the three finalists for any of the four awards. Their best shot at one of this year's awards was the Comeback Player of the Year, though Alex Rodriguez lost out to Prince Fielder. So it goes. You can see the three finalists for each award right here.
Now just because no Yankees are among the finalists doesn't mean no Yankee received awards votes. Mark Teixeira and A-Rod are candidates for down-ballot MVP votes — the ballot runs ten players deep, after all — maybe Brian McCann too. Dellin Betances might steal a few Cy Young votes on the five-man ballot. Heck, maybe he'll get some MVP votes too.
I would be surprised if Luis Severino received any Rookie of the Year votes. That ballot is only three players deep and I can't imagine any voter omitted Carlos Correa or Francisco Lindor. So Severino is up against a bunch of other dudes for third place. Joe Girardi has appeared on at least one Manager of the Year ballot every season since 2009 and I don't expect that to stop this year.
Votes for the major awards are cast following the end of the regular season but before the postseason, so the playoffs have no impact on the awards. The four major awards will be announced next week. Rookie of the Year are Monday, Manager of the Year Tuesday, Cy Young Wednesday, and MVP Thursday.