I'm hardly one who obsesses over dreams and they're meanings, but for years now, I've had some recurring, sports-related themes in my dreams. Often, in some random context, I'm playing baseball or basketball, things I've done for most of my life. As a kid, I was decidedly mediocre at both of these, though getting contact lenses in the eleventh grade certainly helped. Nevertheless, when I have dreams featuring these two very familiar sports, I often find myself playing horrendously: I miss layups and jumpers at a Chucker Costanza like rate in basketball dreams and frequently in my baseball-inclusive dreams, I physically cannot throw the ball. Last night, I had a dream in which my wife and I were coaching a youth team, then I took some cuts against one of the pitchers and whiffed a lot–which I chalked up to playing slow pitch softball and not being used to hitting actual pitching–until finally smacking one over the shortstop's head, just before the dream's context and setting changed in a heartbeat, as they tend to do. I suppose the takeaway from this all, sparing you the Freudian dream analysis, is the simplest of all: even in our dreams, it's damn hard to play sports, especially baseball. Players, managers, and teams have to constantly search for any advantage they can find and exploit in. For managers, one of the simplest and oldest advantages in the game is the platoon advantage. As Mike noted in late October, the Yankees led the league in gaining the platoon advantage over their opponents' pitchers in 2015. 2016 has the potential to be no different, with at least three platoon situations presenting themselves early in the offseason.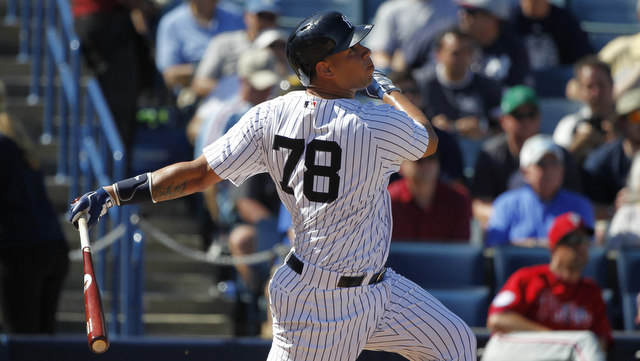 Catcher: When the Yankees traded away John Ryan Murphy to the Twins in exchange for switch-hitting outfielder Aaron Hicks, it seemed to open the door for Gary Sanchez to (finally?) fully break through to the Major Leagues and get some consistent playing time. With Brian McCann entrenched behind the plate, Sanchez won't be the full-time starter unless McCann gets injured. A platoon, however, could develop and give the Yankees value. As a young hitter with little experience to Major League pitching, Sanchez could benefit from a platoon that sets him up for success by limiting his exposure and letting him work against the types of pitchers–lefties–that he's done well against. Like with any Minor League numbers, take these with a grain of salt, but Sanchez has put up an .863 OPS against southpaws throughout his career with a .241 ISO. His raw OPS against right-handed pitchers isn't bad–.737–but it's significantly lower and he's flashed less power, a .147 ISO, against same-handed pitchers. Additionally, a straight platoon could give Sanchez more predictable playing time and give McCann more regular and consistent rest, something all catchers need, especially ones in their 30's. On the other side of the ball, Sanchez's defense, though improved, likely will never be a shining part of his game. Playing him against lefties and limiting him against righties will allow his potential shortcomings to be minimized.
So far, this seems like a decent plan. That doesn't mean, though, that there aren't things that would need to be considered. For one, Brian McCann actually has a reverse platoon split in his time with the Yankees, something I didn't expect at all. The Yankees may also want Sanchez to get every day playing time in the minors until they feel he's ready, rather than let him sit on the bench. While Murphy flourished with inconsistent playing time last year, the Yankees may not want to do that with Sanchez and opt to put him–along with Greg Bird, probably–in Scranton to see the field every day.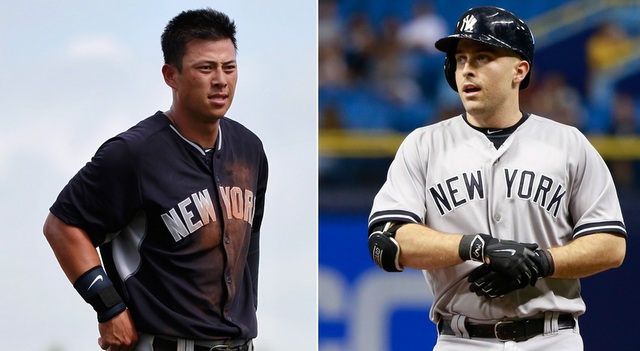 Second Base: Catcher is not the only spot on the field where the Yankees have a young player who may be ready to break out. Fans clamored for Rob Refsnyder through much of last season, and in 2016, they're likely to get him–along with trade-deadline acquisition Dustin Ackley. This situation is likely more amenable to a straight platoon since the difference between Ackley and Refsnyder–while large, as one is an established-if-not-great Major Leaguer and the other is still unproven–is not as large as the difference between McCann and Sanchez. Neither one of these guys is making mega-bucks, so there's no financial incentive to play one over the other more consistently.
A platoon at second base between these two would be best for them and the team as it would let their strengths play up, as platoons tend to do. In his career, Ackley has put up a replacement-level wRC+ of 80 against lefties. His mark against righties–97–isn't great, but it's much more palatable than the one against lefties. He's also got a respectable .140 ISO against right-handed pitching and a solid 8.4% walk rate against them. Meanwhile, Refsnyder's hit both types of pitchers will in the minors, but has outperformed against lefties: an .863 OPS against lefties compared to an .800 mark against righties. And with these two, you'll let one of them shine. As soon as one starts to perform and the other starts to lag, you can ride that wave without too much consequence. If Refsnyder prevails, Ackley becomes the backup. If Ackley reclaims some of that prospect shine, Refsnyder can go back to AAA for some more seasoning and more reps.
The only real downside to this platoon is that neither of these players is strong on the defensive side of things. There's also that chance that Ackley continues to be aggressively "meh" at playing Major League Baseball and that Refsnyder never blossoms into the player we all want him to be. The alternative in that nightmare scenario, then, is Brendan Ryan? Yuck.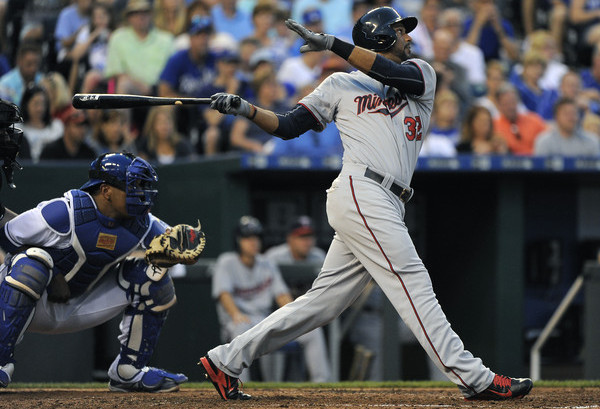 Outfield: Last week, I touched on the newest Yankee, Aaron Hicks, and his potential to get a lot of playing time even if he isn't necessarily a starting outfielder, so I'll be brief here as not to be repetitive. With Hicks in the fold, the Yankees can add a bit more balance to their outfield, balance that's missing when two of the three outfielders are lefty hitters and one of them–Jacoby Ellsbury–has struggled against lefties recently. Manager Joe Girardi has also shown a propensity to platoon for Brett Gardner in the past and doing so with Hicks would be a fairly seamless transition. Carlos Beltran's concerns are from the defensive side, and it's easy to see how much and how often he'll be replaced on defense in the late innings. In that vein, a platoon involving Ellsbury, Gardner, and Hicks will always leave the Yankees with at least two–three when Beltran sits–outfielders capable of playing center field and playing it well, bolstering their outfield defense.
Hicks does struggle against righties, which limits his usefulness in resting Ellsbury and Gardner if the Yankees hit a long stretch of right-handed pitchers, but there is hope that some new adjustments can help overcome those (hopefully former) struggles. Regardless, Hicks' defense and the injury concerns that all three starting outfielders have should give Hicks plenty of burn in the field and in the lineup, making a de-facto, if not de-jure, platoon situation.
Seeking the platoon advantage is something the Yankees have clearly prioritized of late and they're set up to do so again in 2016. The ways hinted at here are not necessarily what will happen–it's only November, after all–but it's easy to see the Yankees tinkering with their lineup day in and day out to get the biggest advantage possible. They'd be foolish not to.