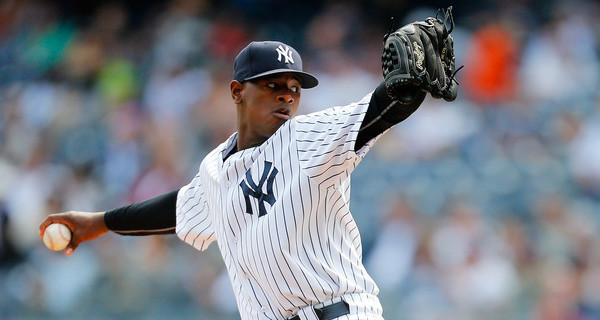 Over the last 12 months the Yankees have changed the way they do business. We're used to seeing them throw money at their problems. They've been doing that for decades. Trades were the focus last offseason though, and whenever a need arose during the season, the Yankees called someone up from the minors. It was … different.
The Yankees have limited flexibility this winter. The roster is pretty full thanks to guaranteed contracts and whatnot, and with so little money coming off the books, there's probably not much payroll space to work with either. Not unless Hal Steinbrenner approves a payroll increase, which he's been hesitant to do over the years.
Trades again figure to be the focus this offseason. That allows the Yankees to both navigate their roster and payroll limitations while attempting to improve the team at the same time. They don't all have to be blockbuster trades, of course. Shane Greene for Didi Gregorius was a low-key move that paid big dividends for the Yankees in 2015.
So, with trades again likely to dominate the winter months, let's sort through the team's trade chips and figure out who may be on a move.
The (Almost) Untouchables
As far as I'm concerned, the Yankees do not have any untouchable players. They have some players I wouldn't trade unless the return is significant, but that doesn't make them truly untouchable. Wouldn't you trade, say, Luis Severino for Jose Fernandez? I know I would. The group of almost untouchables includes Severino, Gregorius, Dellin Betances, Aaron Judge, and Andrew Miller. That's all of 'em in my book.
The Untradeables
The Yankees have several players who they couldn't trade even if they wanted to due to performance or contract or something else, or in some cases all of the above. Jacoby Ellsbury, Alex Rodriguez, and CC Sabathia headline this group. None of them are worth the money they're owed and they all have full no-trade protection as well, so the Yankees would have to get their permission to move them.
There's a second tier of big contract players who are not necessarily untradeable, but who would be difficult to move for various reasons. Brian McCann, Mark Teixeira, Carlos Beltran, Chase Headley, and Masahiro Tanaka fit here. Teixeira and Beltran are entering the final year of their contracts, so they'd be short-term pickups, but they both have no-trade protection and have indicated a desire to stay in New York.
McCann, even while in decline, is still one of the better catchers in baseball. Maybe not top five anymore, but certainly top seven or eight. He's got another three years and $51M left on his contract, and paying a catcher $17M per season is not something most teams can afford. Headley's contract isn't bad — three years and $39M is nothing — but he was below-average on both sides of the ball this season.
Tanaka is an interesting case. It seems like he's neither as good nor as bad as many people think. Is he an ace? On his best days, yeah. But a 3.51 ERA (3.98 FIP) in 154 innings this year suggests he is more above-average than elite. Tanaka is also owed $22M in both 2016 and 2017 before his opt-out comes into play. He just had elbow surgery and teams are well aware his UCL is a grenade with the pin pulled. How in the world do you value him?
The Yankees could try to move any and all of these players. It'll be tough though, either because their performance is down, their contracts are exorbitant, or they have no-trade protection. They're untouchable, but in a different and bad way.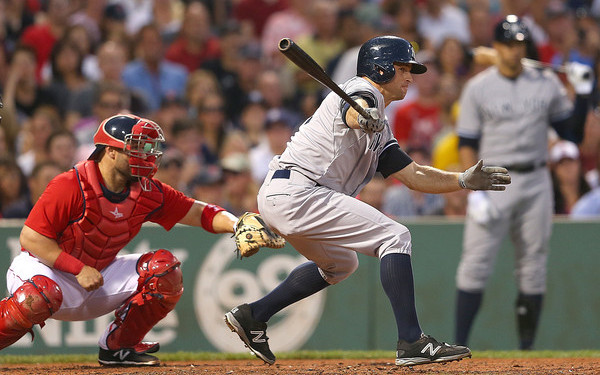 The Top Chip
Among the established players on the roster, Brett Gardner has by far the most trade value. It also helps that he doesn't have a no-trade clause. (Gardner gets a $1M bonus if traded.) Gardner is owed only $39.5M over the next three years and he remains above-average on both sides of the ball. Even with his second half slump, he still put up a .259/.343/.399 (105 wRC+) batting line with 16 homers and 20 steals in 2015.
The Yankees can market Gardner as a two-way leadoff hitting center fielder to teams looking for outfield help but unable to afford top free agents like Jason Heyward, Justin Upton, and Yoenis Cespedes. He's affordable, he's productive, and he's a high-character guy who's shown he can play and win in New York. Teams absolutely value that stuff. Getting a player of Gardner's caliber on a three-year contract would be a major coup.
The real question is why would the Yankees trade Gardner? He's arguably their best all-around player. They could move him to free up an outfield spot for, say, Heyward, but I think that's unlikely. I also don't think anyone in the minors is ready to step in and play left field regularly. Gardner is the only veteran on the team with actual trade value though. That's why we'll hear his name a lot this offseason.
The Top-ish Prospects
Beyond Judge, the Yankees have a few other high-end prospects they could trade for big league help, most notably Gary Sanchez, Jorge Mateo, and Rob Refsnyder. Greg Bird is technically no longer a prospect — he lost his rookie eligibility late in the season — but we can lump him in here too because he's not exactly an established big leaguer yet. The elimination of the Pete Incaviglia Rule means the Yankees could trade James Kaprielian and any other 2015 draftees this winter, if they choose.
Sanchez and Mateo are the team's best young trade chips among players who could actually be made available. (I don't think the Yankees would trade Bird but I would in the right deal.) Sanchez is stuck behind McCann and John Ryan Murphy, and his defense probably isn't up to the team's standards. Mateo is an excellent prospect, but Gregorius is entrenched at the MLB level, and the Yankees are loaded with lower level shortstop prospects. They already offered Mateo in a trade once, remember. (For Craig Kimbrel at the deadline.)
The Yankees refused the trade Refsnyder this summer — the Athletics wanted him for Ben Zobrist — but they also refused to call him up for much of the year. It wasn't until very late in the season that he got an opportunity. Refsnyder's defense is improving but it is still an issue, and the truth is it may never be good enough for the Yankees. That doesn't mean they'll give him away though.
Second tier prospects like Eric Jagielo, Tyler Wade, Rookie Davis, and Jordan Montgomery could all be trade bait, though that's true every offseason. The second tier prospects usually don't bring back a whole lot unless there's a salary dump involved. Either way, we can't rule them out as trade chips.
The Outfielders & Relievers
The Yankees are very deep in Triple-A left-handed hitting outfielders and relievers. Slade Heathcott, Mason Williams, Ben Gamel, and Jake Cave make up the crop of lefty hitting outfielders. Relievers? Gosh. There's Chasen Shreve, Branden Pinder, Caleb Cotham, Nick Rumbelow, Nick Goody, James Pazos, healthy Jacob Lindgren, and I guess even Bryan Mitchell. He's part of this group too, although he can start.
These are obvious positions of depth and the Yankees can and should use them in trades this offseason, if possible. The problem is they don't have a ton of trade value. The Yankees already traded a lefty hitting outfielder (Ramon Flores) and a Triple-A reliever (Jose Ramirez) this year. The return was busted Dustin Ackley. So yeah. Heathcott and Williams have been both hurt and ineffective in recent years while Gamel lacks a track record of top end production. They have trade value, no doubt, but don't expect them to headline any blockbusters.
The Spare Arms
The Yankees have a lot of pitchers but not a whole lot of pitching, if you catch my drift. The rotation ranked 19th with a 4.25 ERA and 15th with a 4.04 FIP this past season. Right smack in the middle of the pack. The Yankees have seven potential starters in place next year: Sabathia, Tanaka, Severino, Michael Pineda, Nathan Eovaldi, Ivan Nova, and Adam Warren. That group is a mixed bad of upside and mediocrity, I'd say.
Of the final four pitchers on that list, I'd say Nova has the least trade value because he was both hurt and terrible last year. Also, next season is his final year of team control before free agency. Eovaldi and Pineda are the embodiment of that "upside and mediocrity" group. They're so obviously talented. But the results? Eh. Not great this year. Both are under team control for another two seasons, which is a plus.
Warren has proven himself as a very valuable member of the pitching staff. He's basically a high-end version of Ramiro Mendoza. He can start or relieve and is very good in both roles, and he's durable with a resilient arm. No injury problems at all since being drafted. Warren is under control another three years and the Yankees rejected the trade that would have sent him to the A's with Refsnyder for Zobrist.
Personally, I don't think the Yankees are in position to deal away pitching depth given some of the injury concerns in the rotation, but I thought that last year and they traded Greene anyway. As it turned out, they were planning to trade for another pitcher (Eovaldi) and bring in a low cost veteran for depth (Chris Capuano). They also had Warren waiting. The same could happen this year.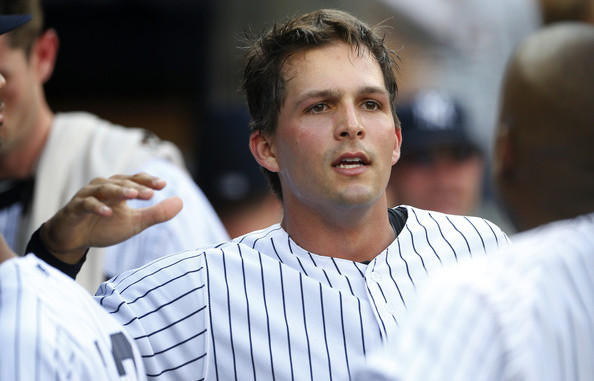 The Best of the Rest
There's three players on the roster we haven't covered. The best of the bunch is Murphy, a young and cheap catcher with defensive chops, a promising bat, and five years of team control remaining. I can't imagine how many calls Brian Cashman has fielded about Murphy over the last 18 months or so. He's really valuable and not just in a trade. To the Yankees too.
Justin Wilson is what every team looks for in a reliever: he throws hard and he misses bats. Being left-handed is a bonus. He struggles with control sometimes, and that's why he's only a reliever and not a starter or something more. Wilson has three years of control remaining, so his trade value is less than last offseason, when all it took to get him was an injury plagued backup catcher two years away from free agency. (What Francisco Cervelli did after the trade doesn't change anything.)
Ackley is the third player and he doesn't have much value. Flores and Ramirez. There's his trade value, even after a strong finish to the season. Those 57 plate appearances with the Yankees didn't erase his 2,200 plate appearances of awful with the Mariners. Given his versatility, Ackley is more valuable to the Yankees as a player than as a trade chip. I think the same is true of Wilson as well.
* * *
Last offseason taught me that pretty much no one is safe from trades other than the guys with no-trade clauses. I did not at all expect the Yankees to trade Greene or Martin Prado or even Manny Banuelos. Those were surprises. I would be surprised if the Yankees traded guys like Severino and Gregorius and Gardner this winter, but hey, anything can happen. Surprises are fun. The Yankees are well-armed with trade chips this winter. All shapes and sizes.