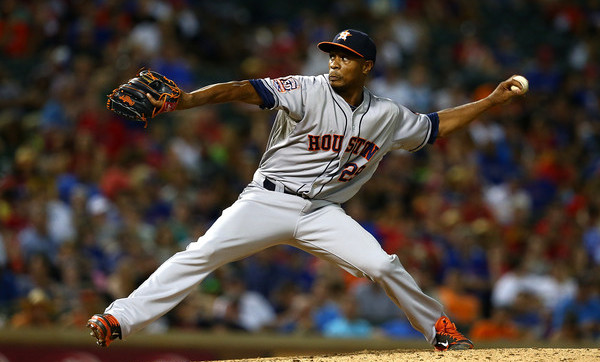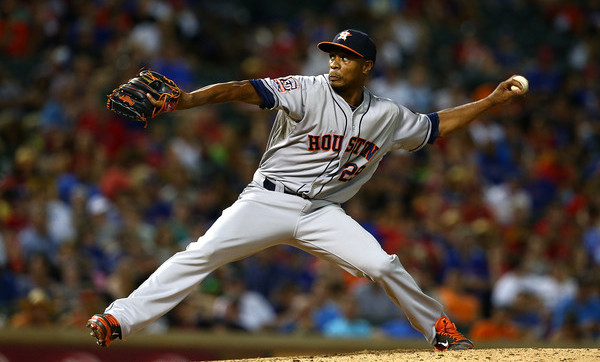 Over the last few offseasons, the Yankees have only spent whatever comes off the books following the season. They put the money back into the team and that's basically it, no more. The Yankees only shed about $20M in player salaries after the 2015 season, and a little less than half that will go to covering arbitration raises. It's no surprise they're focusing on trades now.
Spending some (any) of those limited dollars on a relief pitcher may not seem like a smart idea, but with substantial rotation help unlikely to be on the way, improving the relief crew make sense. Besides, there's a chance the Yankees could land themselves a bargain in left-hander Tony Sipp, who remains unsigned even though relievers are now coming off the board every few hours. Is he a fit? Let's look.
Recent Performance
Sipp is a journeyman. He started his career with the Indians, was traded to the Diamondbacks in the three-team deal that also sent Didi Gregorius to the desert, signed with the Padres as a free agent, then landed with the Astros as a free agent after being released by San Diego. The 32-year-old has thrown 363 innings in parts of seven MLB seasons (3.50 ERA and 4.21 FIP).
After arriving in Houston in 2014, Sipp's performance improved considerably. Here are his last two seasons with the Astros and his two seasons prior to joining Houston.
| | IP | ERA | FIP | K% | BB% | GB% | HR/9 | RHB wOBA | LHB wOBA |
| --- | --- | --- | --- | --- | --- | --- | --- | --- | --- |
| 2012 | 55.0 | 4.42 | 4.68 | 21.9% | 9.9% | 32.9% | 1.47 | .353 | .288 |
| 2013 | 37.2 | 4.78 | 4.88 | 24.0% | 12.6% | 26.0% | 1.43 | .306 | .378 |
| 2014 | 50.2 | 3.38 | 2.93 | 31.8% | 8.6% | 31.3% | 0.89 | .235 | .227 |
| 2015 | 54.1 | 1.99 | 2.93 | 28.7% | 6.9% | 38.8% | 0.83 | .265 | .265 |
Gosh, that's like two different pitchers. Once he arrived in Houston, Sipp's strikeout rate skyrocketed and he figured out how to retire right-handed batters, so he was no longer a left-on-left matchup guy. He was a true one-inning pitcher the last two seasons who just so happened to be left-handed.
Sipp's walk rate is a little high — I'm not sure I'd count on him sustaining a 6.9% walk rate going forward, not based on his career to date — and he doesn't get grounders, though that's not necessarily a big deal because he's been an extreme infield fly ball guy. His career rate is 13.5% infield pop-ups. The MLB average hovers around 9.0% each year. Strikeouts and pop-ups are a really great recipe for success.
Obviously there are reasons to be skeptical. Relievers work in small samples and weird stuff happens. When a career journeyman like Sipp suddenly puts it together, it's easy to think it's a fluke. There is a tangible reason for the improved performance against right-handers though, which led to the overall success. Let's look at that now.
The Stuff
For the vast majority of his career, Sipp was a low-90s fastball/low-80s slider guy. Pretty generic. There are about a zillion lefties in pro ball with similar stuff. But, after picking him up off the scrap heap, the Astros got Sipp to use his splitter more often. Check it out: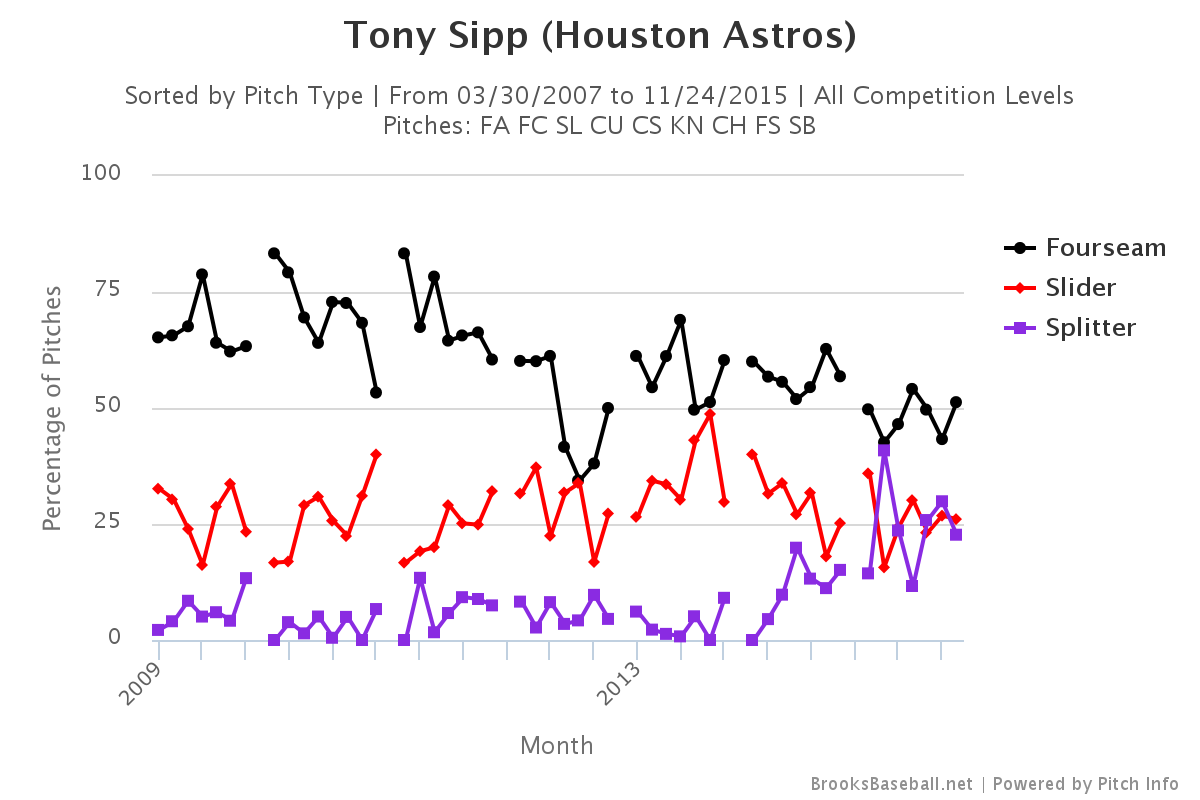 We saw Nathan Eovaldi go through the process of learning a splitter this summer. It's not as simple as throwing the pitch more often. You have to get comfortable with it and throw it with conviction. That can take time.
The Astros got Sipp to use his splitter more often last year, and by this summer he was throwing it almost as often as his slider. It's gone from show-me third pitch to legit weapon. That explains the improved performance against righties. Sipp now has a weapon for batters of the opposite hand. There's an honest to goodness explanation for the improvement.
Middle reliever highlight videos are not exactly a hot internet commodity, but here's a short look at Sipp's split-finger fastball in action:
Chris Colabello, the last batter in the video, took that fastball down the middle because he was expecting a two-strike splitter out of the zone, the pitch Sipp used to strike out the first two batters. The splitter changes everything. The split itself gets swings and misses and it helps his fastball play up.
Sipp improved the last two years because he changed as a pitcher. Whether the improved performance is sustainable long-term remains to be seen, but, for now, all we need to understand the success is not a fluke. He added a new pitch and it changed his profile.
Injury History
Sipp had Tommy John surgery back in July 2007 but has been healthy since. No DL stints, no day-to-day injuries, nothing. The elbow reconstruction is the only significant injury of his career. (He did miss three weeks with an oblique strain in 2006, which … whatever.) By 32-year-old journeyman reliever standards, Sipp's medical history is about as clean as you're going to find.
Contract Estimates
Well, if there's one thing we've learned this offseason, it's that teams have a lot of money to spend. Contracts have been larger than projected in general, and that includes free agent relievers. For information purposes, here are Sipp's various contract estimates (he didn't receive a qualifying offer, so there's no draft pick attached):
For what it's worth, Jerry Crasnick reported yesterday that Sipp is looking for three years and $5M to $6M annually. That's basically Zach Duke (three years, $15M) and Boone Logan (three years, $16.5M) money, and hey, maybe those are cautionary tales. Duke and Logan have been pretty terrible since signing their big free agent deals, and similar to Sipp, Duke had a tangible explanation for his sudden success because he reinvented himself as a side-armer.
Wrapping Up
The free agent bullpen market was pretty weak coming into the offseason and most of the top guys have already come off the board. Darren O'Day received four years and $32M. Joakim Soria got three years and $25M. Mark Lowe got two years and $13M. Heck, Ryan Madson got three years and $22M despite not pitching at all from 2012-14 due to an ugly medical history.
When I saw Sipp wanted only three years at $5M or $6M per year, it stood out to me as a bargain in this market. I thought Sipp was undervalued a bit coming into the offseason, but man, seeing those reliever contracts makes his asking price really seem like a good deal to me. The splitter explains his sudden success and he's done it two years in a row now. This wasn't a one-year blip. He did it in 2014 and did it again 2015 as he continued to emphasize the splitter.
The Yankees may not have much money to spend this offseason, but it appears Sipp can provide some real bang for the buck. Forget the left-handed thing. He's a setup man caliber reliever capable of throwing full innings. He can provide additional bullpen depth and also help cushion the blow if the Yankees do indeed decide to trade Andrew Miller at some point. There's always room in the bullpen for another good reliever anyway.
I can understand why anyone would be skeptical of Sipp going forward, especially since he's not young, though I am a believer in the splitter and his ability to sustain his 2014-15 success going forward. It's risky. No doubt about it. All reliever contracts are. Sipp does strike me as a great value play at his asking price though. Extra bullpen depth to help protect against a rotation littered with health concerns may not be a bad way for the Yankees to use their limited dollars.