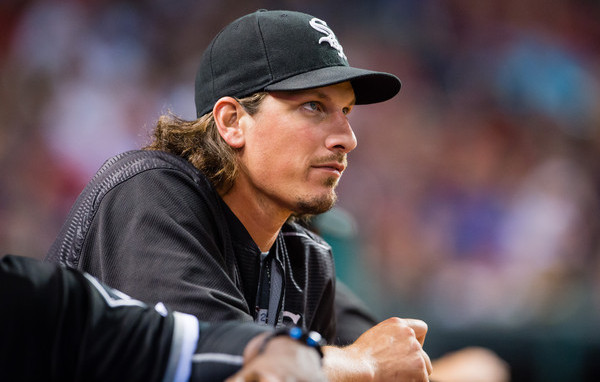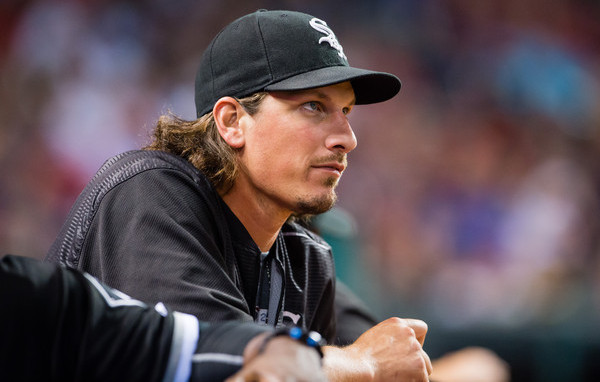 The free agent pitching dominoes are starting to fall. David Price and Zack Greinke signed in recent days, and now the Giants have agreed to a five-year contract with Jeff Samardzija, reports Alex Pavlovic. Tim Brown says the deal is worth $90M. That seems totally reasonable to me.
Samardzija, 30, had a miserable walk year with the White Sox, pitching to a 4.96 ERA (4.23 FIP) in 214 innings. He was damn near ace-like in 2014 though, throwing 219.2 innings of 2.99 ERA (3.20 FIP) ball. The true Samardzija is probably somewhere in the middle of 2014 and 2015.
I wrote a Scouting The Market post on Samardzija because the Yankees have been connected to him in recent weeks. They weren't actively pursuing him as far as we know, but they were said to be monitoring the market and lying in the weeds. The Yankees are reportedly taking the same approach with Wei-Yin Chen.
Even with Price, Greinke, and Samardzija (and Jordan Zimmermann and John Lackey) off the board, there are still a ton of quality free agent pitchers available. Chen, Johnny Cueto, Hisashi Iwakuma, Scott Kazmir, and Mike Leake are the best of the unsigned guys. Whether the Yankees spend money to sign one of them is another matter.