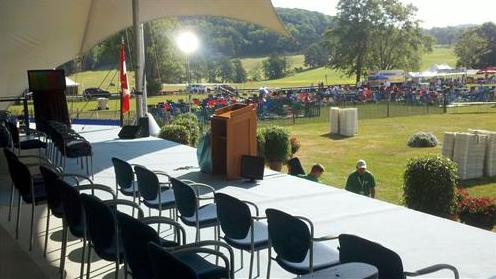 If you're like me, then when you see your career portrayed in movies or television, you get hyper-critical and pick apart every detail. Nothing is ever right. No one would ever act that way in that situation, no matter how much it fits the plot or the character. So you wave your hand, roll your eyes, rant, rave, and absolutely refuse to throw in the towel and let the fight die. The worst part is that you know better. You know it's being dramatized for the sake of the show or film, but something inside of you just won't let you not care. This messy thought process also applies to me when it comes to the Hall of Fame.
I know that I should know better. I know that I shouldn't care that much. Whether or not a player gets into the Hall of Fame does not and should not matter all that much to me as a baseball fan. That fact will not change how much I enjoyed watching someone play or how much I've marveled at his statistics on his Baseball Reference page. But I just can't help myself.
I'm an educator in the real world and my day is dedicated to helping others learn and grow. Perhaps this is at the root of why I can't stop caring about the Hall of Fame. I want to see others achieve things even more than I want that for myself and, true or not, the Hall of Fame seems like the ultimate end-place for a baseball player and I want to see players I rooted for or players I thought were exceptional get there. But that's projecting. How do I know if players want it or don't want it? It doesn't change how I viewed the player and maybe it doesn't change how he viewed his own career.
Alternatively, I'm a person who likes to talk, think, discuss, and analyze–hell, that's why I got into blogging in the first place. Debates about a player's induction into Cooperstown involve those things and given that they take place after a player's career, there's a large sample size; there's a chance to be objective; there's a pretty solid standard to compare against. Those things should combine to make solid, reasonable, rational arguments. Of course, that doesn't happen. The arguments around the Hall of Fame get clouded by steroid suspicion, narrative-driven nostalgia, and all sorts of other hindrances that make rational debate damn near impossible. Invariably, there are articles written with flimsy defenses of indefensible ballots that I try to ignore, but sometimes, I can't help it. Every year, I know this is going to happen, but it hasn't stopped me from fighting on Bert Blyleven Hill and probably won't stop me from doing the same for Mike Mussina when the time comes.
Cooperstown and the Hall of Fame are great places to visit. In fact, the first trip away my (now) wife and I took was to Cooperstown in February of 2012 and we had a great time. The Hall of Fame itself is an undeniably cool museum with lots of cool artifacts and exciting exhibitions. What I need to do is join the ranks of so many of you reading this who've realized that's all the Hall of Fame needs to be. It isn't necessarily Baseball Valhalla and that's okay. Whatever official history the Hall purports to promote or sponsor or whatever isn't the history of the game that lives in my mind or yours. Ultimately, that history is much more important to us and it's what I should learn to cherish most. My Hall of Fame…your Hall of Fame….those are the ones that matter more than any building in Cooperstown ever should.