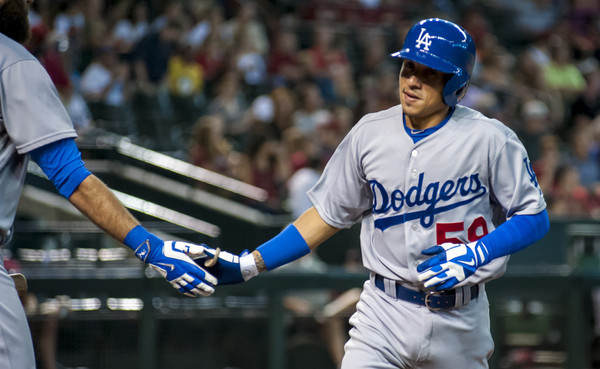 This is not a joke: the Yankees have claimed infielder Ronald Torreyes off waivers from the Angels, the team announced. Outfielder Lane Adams was designated for assignment to clear a 40-man roster spot. Two weeks ago the Yankees claimed Adams and designated Torreyes. Baseball transactions are a flat circle.
Torreyes, 23, has gone from the Astros to the Blue Jays to the Dodgers to the Yankees to the Angels to the Yankees within the last eight months. The Yankees originally acquired him from the Dodgers in a minor trade involving lefty Tyler Olson and minor league infielder Rob Segedin last month. The Angels claimed him off waivers last week.
I guess this means I can go back to being irrationally excited about Torreyes? He hit only .262/.310/.348 (82 wRC+) in 464 plate appearances split between Double-A and Triple-A last season, but he's a year removed from a .298/.345/.376 (90 wRC+) line in 519 Triple-A plate appearances. Torreyes makes contact, can play all over the infield, and is a high-energy guy. Seems like a potentially useful piece.
Adams, 26, hit .275/.342/.436 (115 wRC+) with 16 home runs and 31 steals in 140 games split between Double-A and Triple-A last year with the Royals. He appeared in six big league games in 2014. (Torreyes appeared in eight with the Dodgers in 2015.) The Yankees have plenty of Triple-A outfielders but most are lefty hitters. Adams is a righty.
The Yankees announced earlier today Greg Bird will miss the 2016 season due to shoulder surgery, and I suppose it's possible the injury is tied to the Torreyes claim. Dustin Ackley is the backup first baseman right now, and if they need to play him first for an extended period of time, they'll need infield depth to cover second base, hence Torreyes.